During our brief stay in Macau over the 2009 Christmas holidays, there was one restaurant which became an instant favorite.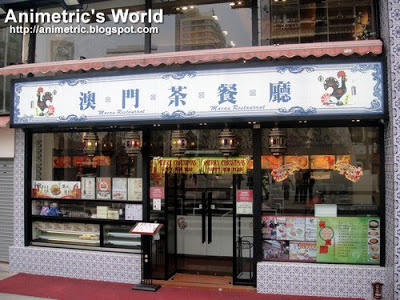 It's Macau Restaurant, located right across Hotel Sintra along Avenida de Joao IV in Macau. Unfortunately, I couldn't get the full address and telephone numbers of Macau Restaurant since it was very hard to communicate with the staff. They didn't really speak or understand English, and for most part we had to rely on our rusty Mandarin and the turo-turo system of ordering — pointing out menu photos. I swear, I found it much harder to communicate in Macau compared to Japan.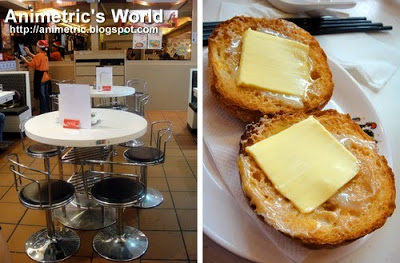 I ordered the Macanese Crispy Bun (MOP/HK$14 – about P90, pictured above right) which the restaurant was heavily promoting. For MOP/HK$14, you get a freshly baked golden bun split in the middle and topped with a slice of butter and some coconut jam. You're also given a serving of either hot or iced Nai Cha with your order, depending on your preference. As you can see, I prefer the iced Nai Cha pictured below… despite the cold Macau weather.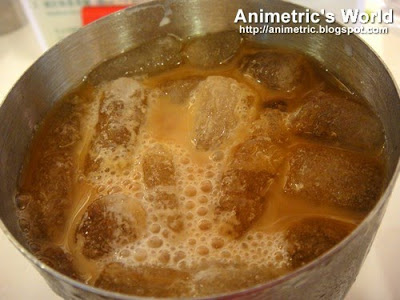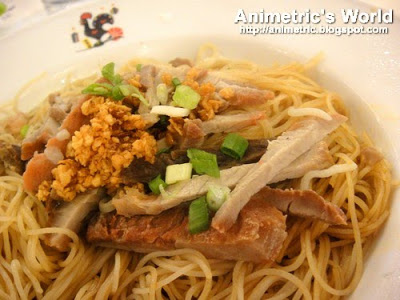 We also ordered Oil Noodle with Barbecued Pork (MOP/HK$28 – about P180, pictured above). Contrary to its name, it was not oily at all. Rice noodles seasoned with a little bit of sesame oil and soy sauce are topped with chopped barbecued pork (asado), crunchy fried minced garlic, and chopped green onions. My little girl loved it. The aroma alone is enough to send your senses to high heaven.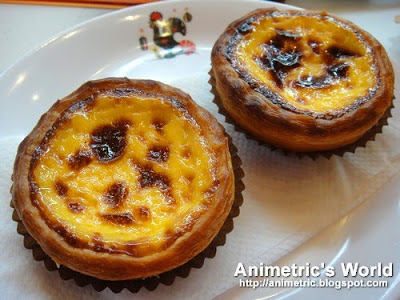 Of course, what's a meal in Macau without a sampling of their famous Portuguese Egg Tarts? Priced at MOP/HK$7 (about P40) wherever you go, egg tarts in the Philippines can't even begin to compare with the genuine article.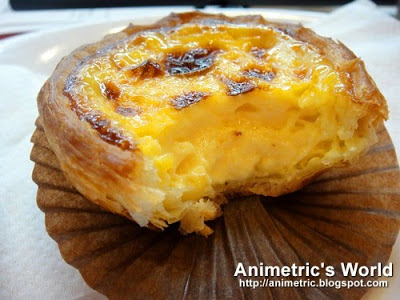 The crust is incredibly light and flaky. The egg custard in the center is very rich and creamy, yet not overly sweet. Really, Portuguese Egg Tarts in Macau make the local Lord Stowe franchise's pale in comparison — literally and figuratively. Whether you have egg tarts in a restaurant, in Senado Square, or on a sidestreet in Macau Fisherman's Wharf you'll pay the same MOP/HK$7 and get more or less the same heavenly experience. Having it hot and fresh right out of the oven is always best.
I miss the Macanese Crispy Bun already!
Like this post? Subscribe to this blog by clicking
HERE
.