Merlion keychains and magnets are great souvenirs for the first few times you visit Singapore. But if you've already taken home a bag or two full of these things, you might be on the lookout for a different kind of memento. But even if it's your first trip to the Lion City, you might still want your keepsakes to be a little more unique.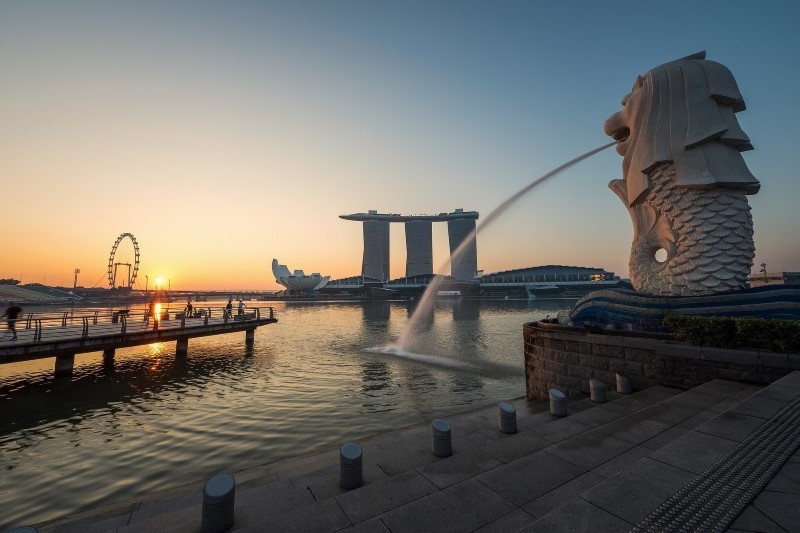 Fortunately, Singapore has plenty of creative souvenirs that can serve as a token of your trip to the country. Here are some of the options you should consider:
Splash and Jewel, Jellycat x Changi Airport Plush Toys – Splash the Lion and Jewel the Unicorn are plush toys made by Jellycat in collaboration with Changi Airport. You can buy them at Gift, a souvenir shop located on the 4th level of Jewel Changi Airport. They're great mementoes because of their significance: Splash the Lion represents Singapore and Jewel the Unicorn captures the individuality of Jewel Changi Airport. If you're staying at a Changi Airport hotel, you can easily buy these as the gift shop is near Terminals 1 to 3 of Changi Airport. You can buy them after you arrive and turn them into companions for your trip. Or, you can buy them before you leave so that you can bring home a piece of both Singapore and Jewel Changi Airport.
Coconut Jam, Known Locally as Kaya – Coconut jam or kaya is a jam made with coconut milk and eggs. In the morning, the jam is often eaten with toast, coined Kaya Toast. It has become a large part of Singapore's local cuisine. You can also enjoy the jam with crackers, chips, milk, and other snacks. Kaya can be bought in most supermarkets in Singapore. If you'd like a more authentic taste of this delicacy, try to buy it in traditional Malay or Chinese coffee shops called Kopitiams.
Dried/Grilled Roast Pork, Known Locally as Bak Kwa – Dried roast pork or bak kwa is a traditional Chinese snack eaten during Chinese New Year festivities. Nowadays, bak kwa is enjoyed any time of the year. Although originally Chinese, Singapore has localised bak kwa by grilling the meat instead of air-drying it. Doing so gives Singaporean bak kwa a distinct smokey flavour that is different from its original version. You can buy bak kwa from multiple bak kwa stores and hawker stalls around Singapore.
Pandan Sponge Cake – Dubbed the national cake of Singapore, this green-coloured cake is made with pandan juice. This treat is also called pandan chiffon cake due to its light and fluffy texture. It's typically enjoyed during special occasions, such as birthdays or reunions. That said, some locals prefer to have it as a snack paired with tea. As such, you can buy this delicacy in most bakeries and specialty cake shops all over Singapore.
Ready-to-Cook Meal and Sauce Kits – Want to try your hand at cooking Singaporean dishes when you get back home? These ready-to-cook kits have the sauces you need to recreate the different flavours of Singaporean cuisine. Some examples of dishes you can make with these kits include Hainanese Chicken Rice, Laksa, Beef Rendang, and Singaporean Chilli Crab, to name a few. You can buy these kits in supermarkets all over the country or online stores.
Singapore-themed Ceramics and Tableware – Now that you have all that food, you need something to serve them on. Why not get yourself some nice plates that feature visual designs based on Singaporean cuisine? You can also purchase Merlion-designed coasters or Peranakan tile-inspired placemats. Due to their novelty, you can mostly find these items in speciality stores or certain gift shops in Singapore.
Medicated Balms, Oils, and Ointments – Singapore is well-known for its medicated balms, oils, and ointments. As such, you may want to try bringing home some of these, as they're great for relieving headaches, stomachaches, and other types of body pain. They also come in different forms and formulas like patches and plasters, sprays, and lotions, so you can pick whatever form works best for you. You can buy these medicated balms in most shopping centres, too.
Batik Scarves, Handkerchiefs, and More – Batik is a fabric that is designed by covering the cloth with wax and then dyeing it. Originally from Indonesia, batik has become a commodity in Singapore, so much so that these fabrics have been made into scarves, handkerchiefs, placemats, and more. Batik souvenir items can generally be bought in most shopping centres or stalls. You can also buy batik as sarongs or by the yard in various batik specialty stores.
With these souvenir ideas, you won't just take home a piece of Singapore; you'll also give yourself unique keepsakes that will come in handy in your daily life. And whenever you reach out for these items, you'll always remember the times you visited Singapore or the journey you went on to buy the item. Isn't that exactly what souvenirs are for?
Like this post? Subscribe to this blog by clicking HERE.
Let's stay connected: