In today's fast-paced world, it's essential to prioritize sustainability and embrace environmentally-conscious habits in our everyday lives. With this in mind, we've curated a list of eight practical and achievable ideas to refresh your household while minimizing your ecological footprint. From simple swaps to mindful practices, these suggestions will not only benefit the environment but also enhance your well-being and inspire others to join the green movement. So, let's dive in and discover how a few conscious choices can make a significant difference in creating a more sustainable future for all.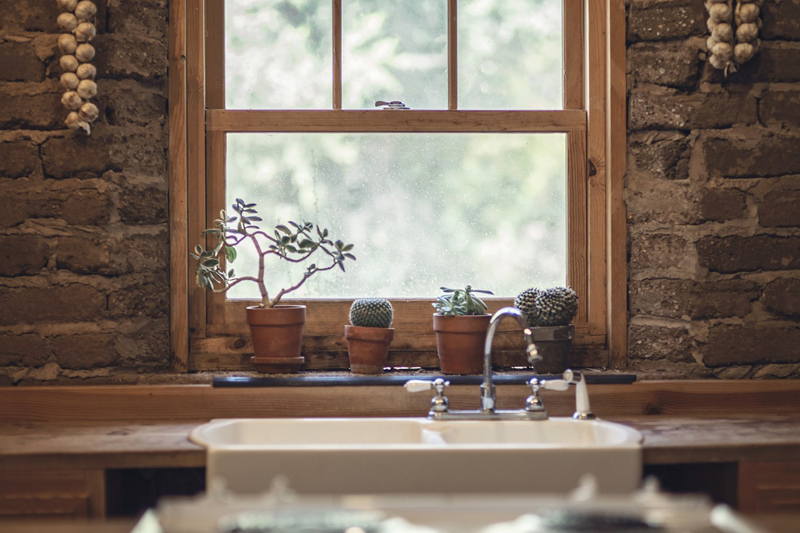 Consider energy-efficient window replacement.
One of the most effective ways to refresh your household while reducing energy consumption is by considering an energy-efficient window replacement. Windows play a crucial role in regulating temperature and natural light within your home. You can work with home window installation service for consultation, measuring, installation and servicing of energy efficient windows. By upgrading to windows with advanced insulation and low-emissivity (low-E) coatings, you can significantly decrease heat loss during winter and minimize heat gain during summer.
This means less reliance on heating and cooling systems, leading to lower energy bills and a reduced carbon footprint. Additionally, energy-efficient windows can enhance the overall comfort of your home by reducing drafts and noise infiltration. It's a win-win solution that improves energy efficiency and elevates your living space.
Implement a waste management system.
Installing a waste management system is a crucial step towards creating an environmentally-conscious household. Start by setting up a recycling station in your home, complete with designated bins for different types of recyclable materials. Educate yourself and your family about what can and cannot be recycled in your area. Consider composting organic waste, such as fruit and vegetable scraps, to divert them from the landfill and create nutrient-rich soil for your garden.
Explore local recycling programs and facilities for hazardous waste, electronic waste, and other materials that require specialized disposal. By effectively managing your waste, you not only reduce the amount of trash sent to landfills but also promote a circular economy and preserve valuable resources.
Lower your carbon footprint.
Lowering your carbon footprint is a vital aspect of embracing an environmentally-conscious lifestyle. Start by evaluating your energy consumption and making adjustments to reduce it. Switch to energy-efficient appliances, unplug electronics when not in use, and embrace natural light to minimize reliance on artificial lighting. Consider alternative modes of transportation such as biking, walking, or carpooling to reduce emissions from vehicles. Offset your carbon emissions by supporting renewable energy projects or investing in carbon offsets.
Moreover, practice mindful consumption by opting for locally sourced and sustainable products, reducing waste, and reusing or repurposing items whenever possible. By taking these steps, you can significantly reduce your carbon footprint and contribute to mitigating climate change.
Minimize water waste.
Minimizing water waste is an essential step towards creating a more environmentally-conscious household. Start by fixing any leaks in faucets, toilets, or pipes, as even small drips can add up to significant water loss over time. Install water-efficient fixtures such as low-flow showerheads and faucets to reduce water consumption without compromising on performance.
Practice water-saving habits like taking shorter showers, turning off the tap while brushing teeth or washing dishes, and collecting rainwater for watering plants. Consider landscaping with native plants that require less water and implement drip irrigation systems for efficient watering. By being mindful of water usage and implementing these strategies, you can conserve this precious resource and contribute to a sustainable future.
Use eco-friendly cleaning solutions.
Switching to eco-friendly cleaning solutions is a simple yet impactful way to refresh your household with environmentally-conscious practices. Conventional cleaning products often contain harmful chemicals that can pollute the air and waterways. Instead, opt for natural and biodegradable alternatives. Vinegar, baking soda, and lemon juice are effective ingredients for many cleaning tasks.
Look for eco-friendly brands that offer non-toxic, plant-based cleaners. Consider using reusable cleaning tools like microfiber cloths and mop pads to reduce waste. By choosing eco-friendly cleaning solutions, you not only create a healthier living environment but also minimize your contribution to water pollution and promote a greener, more sustainable future.
Create an eco-friendly outdoor space.
Creating an eco-friendly outdoor space is a fantastic way to extend your environmentally-conscious practices beyond the walls of your home. Start by incorporating native plants into your garden, as they require less water and support local wildlife. Implement a composting system to reduce green waste and create nutrient-rich soil. Install rain barrels to collect and reuse rainwater for watering plants.
Opt for sustainable outdoor furniture made from recycled materials or responsibly sourced wood. Consider using solar-powered outdoor lighting to minimize energy consumption. Create habitat areas like bird feeders and insect hotels to support local ecosystems. By designing an eco-friendly outdoor space, you can enjoy nature while actively contributing to its preservation.
Make informed purchases.
Making informed purchases is a key component of an environmentally-conscious lifestyle. Before buying any product, take a moment to research its environmental impact. Look for certifications like organic, Fair Trade, or Forest Stewardship Council (FSC) that ensure sustainable practices. Choose products with minimal packaging or packaging made from recycled materials. Prioritize durable and high-quality items that will last longer, reducing the need for frequent replacements.
You can also support local businesses and farmers to minimize transportation-related emissions. Consider second-hand or refurbished options for items like furniture, electronics, and clothing. By making thoughtful and informed purchases, you can support sustainable practices, reduce waste, and encourage the production of eco-friendly products.
Explore alternative power sources.
Exploring alternative power sources is a progressive step towards a more environmentally-conscious household. Consider installing solar panels on your roof to harness clean and renewable energy from the sun. This not only reduces your reliance on fossil fuels but also lowers your energy bill in the long run. Explore the feasibility of wind turbines or small-scale hydroelectric systems if suitable for your location.
Invest in energy storage solutions like batteries to maximize the use of renewable energy. By embracing alternative power sources, you contribute to reducing greenhouse gas emissions, promote sustainable energy practices, and pave the way for a greener and more sustainable future.
By incorporating these environmentally-conscious ideas into your household, you can make a significant positive impact on the planet. From energy-efficient window replacements to waste management systems, and from minimizing water waste to using eco-friendly cleaning solutions, each small change adds up to create a more sustainable lifestyle. Lowering your carbon footprint, creating an eco-friendly outdoor space, making informed purchases, and exploring alternative power sources, can contribute to a greener future for generations to come. Together, we can make a difference and preserve our beautiful planet.
Like this post? Subscribe to this blog by clicking HERE.
Let's stay connected: