Are you ready to take the plunge and launch your own profitable small business? Starting a business can be a daunting task, but it doesn't have to be. In this post, we will provide you with six key steps that could help guide you on your journey from aspiring entrepreneur to successful small business owner. You don't need fancy degrees or expensive startup capital in order to turn your ideas into reality – all it takes is some dedication and hard work! So, if you're prepared for an exciting adventure awaiting you down the road of entrepreneurship, read on for our top tips about how best to go about launching that idea of yours into action!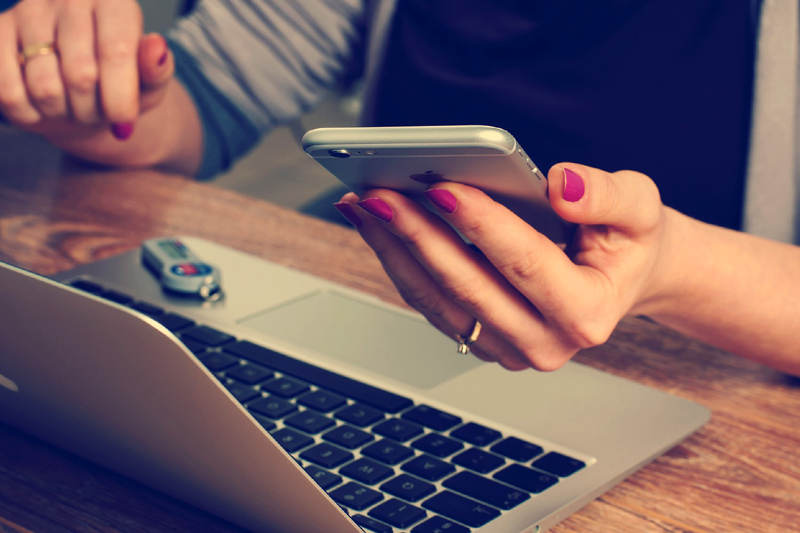 Perform market research.
When it comes to starting or expanding a business, understanding your target audience and competition is crucial. Performing market research provides valuable insights into the preferences and behaviors of potential customers, allowing you to tailor your product or service to meet their needs. By identifying your competition, you can determine what sets your brand apart and develop a strategy to gain a competitive advantage. Conducting research may seem daunting, but there are numerous resources and tools available to help you get started. Remember, knowledge is power, and investing time and effort into market research can ultimately lead to a successful and thriving business.
Starting a new business can be daunting, but having a solid plan in place can make all the difference. A well-crafted business plan outline that clearly defines your mission, goals, and funding needs can help you stay on track and achieve success. Your mission statement should succinctly capture your business's purpose and values. From there, you can set specific and achievable goals that support your mission and create a roadmap for reaching them. Finally, identifying your funding needs upfront can help you secure the support you need to get your business off the ground. By taking the time to create a thorough business plan, you'll be well on your way to turning your entrepreneurial dream into a profitable reality.
Choose the type of business structure you want.
Starting a business comes with several decisions and one of the most crucial is your business structure. Choosing the right structure can impact your taxes, liability, and even your business's longevity. Explore the Hong Kong business structure, for example, to find out what business types exist. There are several options to consider, including sole proprietorships, partnerships, Limited Liability Companies (LLC), and corporations. Sole proprietorships are usually the easiest and most affordable option, while corporations have more complex structures and require more legal paperwork and fees. On the other hand, LLCs combine the advantages of a corporation and a partnership, avoiding double taxation and offering flexibility in decision-making. Ultimately, it is vital to evaluate each structure option's pros and cons before making a decision on your preferred business structure.
Register your business name with the government.
Starting a business is an exciting process filled with a plethora of decisions that need to be made. Among them, one crucial step is to register your business name with the government. By doing so, you not only claim the right to use and own the name, but you also protect it from others who might try to infringe upon it. It's essential to have a strong, unique business name that reflects the ethos of your brand and sets you apart from your competitors. Registering your business name gives you the peace of mind that your brand is safe and allows you to focus on growing your business without worrying about potential legal issues. Make sure you're creating a strong foundation for your business by taking the necessary steps to protect your name.
Develop a brand identity.
In today's competitive business world, establishing a professional image is key to success. Developing a brand identity is crucial in creating a strong visual representation of your business that sets it apart from competitors and is instantly recognizable to customers. A well-crafted brand identity can convey your business's values, personality, and unique selling proposition, making it easier for customers to connect with you. By investing in a strong brand identity, you can build trust with your audience and increase the likelihood of converting them into loyal customers. So why not take the time to create a professional image for your business? Your brand identity is a critical component of your marketing efforts, and it's worth investing in a professional design that will help your business stand out from the crowd.
Get necessary licenses or permits from local government.
Small business owners should be aware of all the laws and regulations that apply to their operations. One key aspect of this is obtaining the necessary licenses and permits from the local government. Failing to do so can result in hefty fines or even the closure of the business. It's essential to research the specific requirements for your industry and location and to ensure that all paperwork is completed accurately and in a timely manner. While it may seem like a hassle, complying with all relevant laws will help to protect your business in the long run and keep it on the right side of the law.
Starting a business takes time, effort, and dedication – it's certainly not without its difficulties. But if you plan properly, research your industry and audience, understand the laws and regulations that apply to you, choose an appropriate legal structure for your business, name, and brand it correctly, get the necessary paperwork in order, and set sensible fees for company formation registration – then success may come easier. It's important that you take each of these steps into careful consideration before embarking on your entrepreneurial journey. With a well-thought-out strategy put in place at the very start of your venture – plus a lot of determination and hard work – you'll soon be able to enjoy all the rewards that come from owning your own business.
Like this post? Subscribe to this blog by clicking HERE.
Let's stay connected: