Are you looking for an adventure that is off the beaten path? Southeast Asia has become a popular destination for travelers, adventurers, and backpackers alike in recent years. This unique part of the world offers something special for everyone – from families seeking rest and relaxation to those on a quest to discover new cultures and exciting experiences. If you're planning your next vacation or just daydreaming about where your next journey may take you, add these 6 countries in Southeast Asia to your bucket list right away as they are absolute must-see destinations!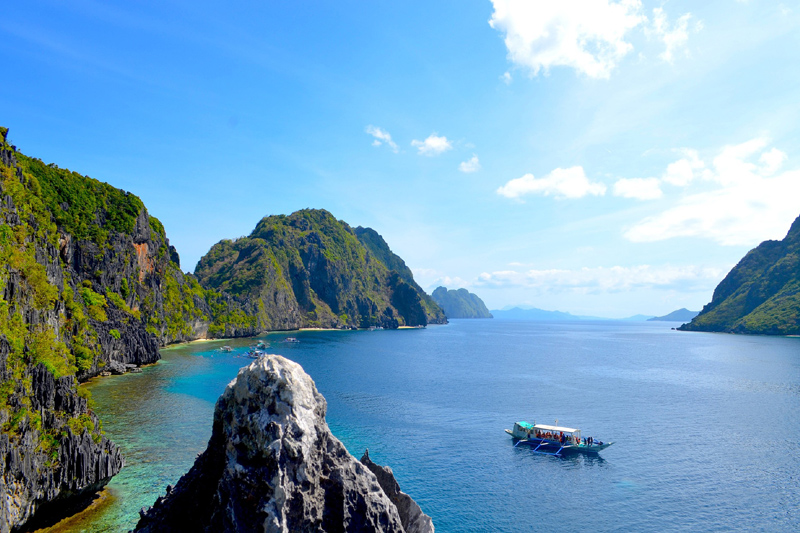 Must-See Historical Sites in Bangkok, Thailand
Bangkok has some of the most elaborate temples in Southeast Asia, with intricate and colorful architecture. Wat Pho is perhaps the city's most famous temple and is home to a giant 46-meter-long statue of a reclining Buddha. Likewise, Wat Arun stands right across the river, as an impressive symbol of Thai culture and heritage along the Bangkok skyline.
Moreover, Bangkok also harbors some old fortresses such as the Phra Sumen Fort which offers insight into the early history of Bangkok during the Rattanakosin period. So if you're eager to take a journey into traditional Thai culture, make sure to book a good hostel to stay in, which you can do in advance at https://thishotel.com/articles/6-best-hostels-in-bangkok-thailand/. A trip to these beautiful historical sites should be high on your itinerary!
Exploring the Best of Cambodia
Cambodia is an often overlooked gem of South East Asia, but Koh Rong and Siem Reap are two destinations that should be at the top of your must-see list. Koh Rong is an idyllic island paradise with rolling hills, crystal-clear waters, and a laid-back atmosphere. Koh Rong allows you to experience Cambodian life in a tranquil setting where you can slowly explore its natural wonders as well as get to know the locals.
Siem Reap offers a large array of cultural attractions and history that span centuries. Journey into the past by visiting the world-famous Angkor Wat while exploring the local culture in tuk-tuks or whilst touring floating villages on Tonle Sap Lake. No matter what kind of adventure you're looking for, Cambodia has something for everyone – from getting off the beaten path to discovering hidden gems.
Vietnam's Unforgettable Beaches
From the lush beaches in Phu Quoc to the majestic splendor of Mui Ne, Vietnam's beaches are a must-see experience. Taking a road trip down the coastline, you can explore gorgeous beaches, clear waters, and golden sands. On Ha Long Bay, spectacular limestone islands reveal hidden secrets amongst their lagoons and exotic sea life. Move further south to visit the beach of Da Nang, with miles of beaches stretching along the coastline and crystal-clear waters that make it an ideal spot for swimming and snorkeling. Aside from these amazing natural attributes, the city's cultural attractions such as the stunning marble mountain and ancient pagodas make this a place to visit.
If you weren't tired yet of beaches, continuing along the coast we eventually come to Nha Trang beach, which has become an iconic destination for those looking for a picture-perfect beach escape with its many miles of pristine beaches. Book a boat cruise, take a hot air balloon ride, or visit the Phy Dong water park, there's plenty to do when visiting. Whether your preference is beaches with relaxed vibes or beaches with lively activities, you're sure to find it in Vietnam's unforgettable beaches.
The Beautiful Landscapes of Malaysia
Malaysia is a country worth exploring for its diverse places and unique landscapes. Food lovers won't be disappointed, with the endless selection of Chinese, Malay, and Indian cuisines available on every street corner. Whether you're visiting bustling cities or quiet countryside temples, eating your way through this vibrant country is an experience like no other. From towering limestone cliff formations in Taman Negara National Park to colonial-era architecture in Penang, it's easy to find beauty everywhere you look. Don't miss out on the chance to marvel at Malaysia's captivating geography!
An Adventurous Journey to Borneo
Imagine yourself journeying to Borneo, a tropical paradise bursting with Nature's wonders! The island offers marvelous adventures from coast to coast – including a chance to discover the majestic rainforests and catch a glimpse of the island's iconic orangutans. During your voyage, you'll have ample opportunity for sightseeing and relaxation as you explore its natural beauty. Whether it's climbing Mount Kinabalu or wandering beneath the arching roots of majestic trees in Borneo's untouched rainforest, there is no shortage of places that will awaken your senses and enliven your spirit.
A True Tropical Paradise in the Philippines
If you're looking for a true tropical paradise, the Philippines is the place to visit. Blessed with stunning white-sand beaches, mysterious rock formations, and sprawling jungles – this country offers something for everyone. Do some island hopping to the most popular destinations such as Boracay, Palawan, and Siargao. Be sure to explore these unique locations and embrace all of their sights, sounds, and smells! The nightlife in the Philippines is also vibrant and alive with plenty of live music bars scattered throughout each city. Come experience a country where adults can act like kids in one of the true tropical paradises of Southeast Asia.
No matter which countries you choose to explore, you're bound to have an unforgettable experience. Embrace the beauty these countries have to offer and take your time to absorb everything. Find a way to come close to the locals and learn their ways – who knows what they might teach you. Above all else, don't forget to have a little fun!
Like this post? Subscribe to this blog by clicking HERE.
Let's stay connected: