Web hosting is an essential service for any business or individual who wants to create a website. It provides the technology and infrastructure needed to store, maintain, and deliver content on the internet. Without web hosting, no one would be able to access your website or view its contents.
In this post, we'll look at what web hosting is exactly, why it's important for businesses and individuals alike, how to choose the right host for your needs and budget, as well as some tips on getting started.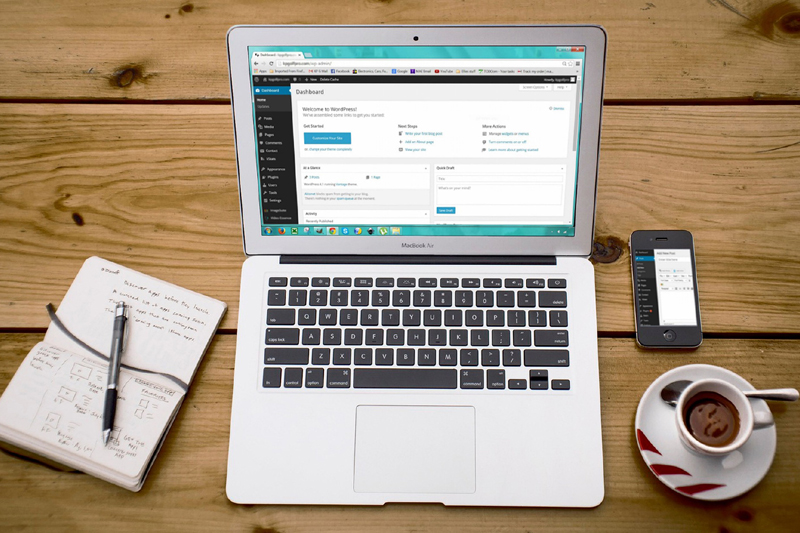 Shared Hosting Is Good For Low-Traffic Sites
When it comes to web hosting, one of the most common options is shared web hosting. This is a good solution for smaller businesses and individuals who are just starting out with their website as it provides an affordable and easy way to get started. Shared hosting is when your website is stored on a server along with other websites. It's a great option if you don't expect to receive large amounts of traffic, as the server resources are shared among all clients.
However, if your website starts to get too much traffic or needs more resources than what is available in a shared hosting plan, then it may be time to start looking at other options such as dedicatd hosting or cloud hosting. With shared web hosting, you also have access to a control panel for easy management of your website. This makes it easy to manage and maintain your website without having any technical knowledge.
VPS Hosting Is For Busy Websites
Virtual Private Server (VPS) hosting is a great option for businesses and individuals who need more control over the server resources. VPS hosting provides you with access to dedicated resources, meaning that your website will have its own physical server. This is perfect for websites that are growing and need additional power, as well as those sites with higher levels of traffic.
With VPS hosting, you will have the ability to customize the settings to suit your needs. You can scale the amount of RAM, storage space, and bandwidth according to demand, allowing you to get the most out of your hosting package. Moreover, you can benefit from enhanced security features and the ability to install any software needed for your website.
Dedicated Hosting Is Good For High-Traffic Sites
If your website is receiving a large amount of traffic or needs more resources than what can be provided with shared hosting, then dedicated hosting may be right for you. With dedicated hosting, you are the sole user of the server and all its resources are allocated to your website. This means that you have complete control over your hosting and can customize it to meet the exact needs of your site, including the type of operating system, hardware, software, memory, storage, and more.
The main benefit of dedicated hosting is reliability. With a shared web host's server resources being used by multiple sites, there is a greater chance of your website going down due to another site's activity. With dedicated hosting, you have exclusive access to the server resources, so crashes are rare and performance is faster as there are no competing sites for resources.
Technical Support Is Important
When choosing a web hosting provider, it's important to consider the technical support they offer. Technical support can help you troubleshoot issues with your website, from server setup to software configuration and more. It's also helpful to have access to a knowledgeable team that can assist with any other questions or concerns you may have about web hosting. They can provide advice on topics like scalability, security, and performance.
Technical support is especially crucial for businesses that rely heavily on their online presence. It can help minimize downtime and provide peace of mind that your website is up and running smoothly. If a problem arises, technical support should be able to quickly assess the issue and provide an appropriate solution.
Overall, when it comes to web hosting, technical support is a critical factor to consider. Make sure the provider you choose has a reliable and knowledgeable team available to help you with any issues or questions that may arise. With the right support in place, your website can run efficiently and remain secure.
Opt For Secure Providers
When choosing a hosting provider, security should be your highest priority. Make sure your provider is up-to-date on all the latest security protocols and practices. Look for providers that have dedicated servers that are secured by firewalls and anti-virus software to protect against malicious attacks.
Make sure they back up their servers regularly and have a reliable backup system in place. Doing some research into their security protocols upfront can help save you time, energy, and money down the line. Be sure to also check out the customer service policies of your hosting provider. Make sure they offer 24/7 support with knowledgeable technicians who can help solve any problems that may arise.
Look For Backup Features
It is essential to determine what kind of backup features each provider offers. Having a robust and reliable backup system in place can help protect your website from data loss or corruption due to unexpected hardware failures, malicious attacks, natural disasters, or other unforeseen events. Some web hosts offer daily backups as well as manual backups that you can initiate at any time. Moreover, you should determine whether the provider offers reliable restoration services and how quick their response times are in case of an emergency.
It would be beneficial to see if the hosting provider has a backup system that allows you to restore a single file or database rather than restoring your entire website. This could help save time and reduce frustration if something goes wrong.
When choosing a web hosting provider, it is essential to consider their level of technical support and security measures as well as the backup features they offer. With the right provider in place, you can rest assured that your website will remain secure and running smoothly. Make sure to do your research before signing up with any hosting provider and ensure you are getting the best service for your needs. With a reliable hosting solution in place, you can focus on growing your business without worrying about server issues or data loss.
Like this post? Subscribe to this blog by clicking HERE.
Let's stay connected: