The Philippines' National Capital Region (NCR), better known as Metro Manila, is an important destination for many of the country's commercial and industrial activities. It's also considered the place to be for social and cultural events like fairs, religious processions, and concerts. Whether you're due for a business trip to Metro Manila or are visiting friends or family in the city, your first order of business is to find a convenient place to stay. Where should you book accommodations in the Metro if you want easy access to everything you need?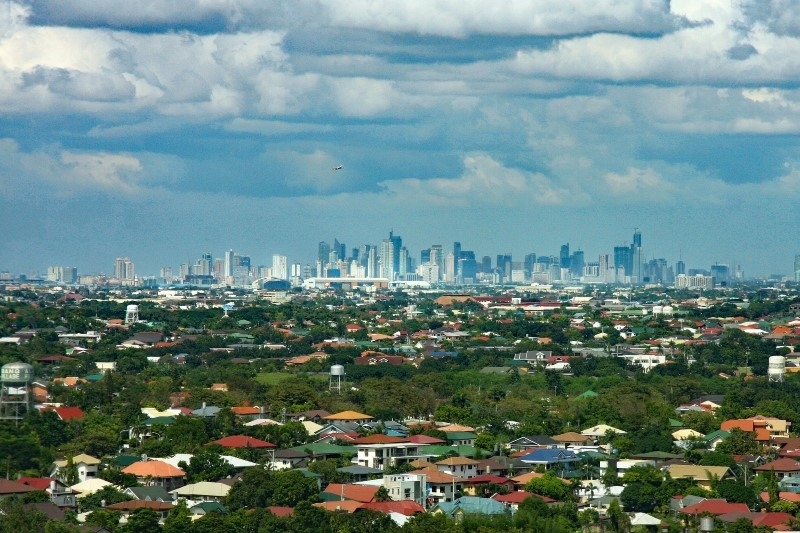 For visitors who want to circumvent Metro Manila's notorious traffic and get access to the best of thecity's luxuries and amenities, here are the top five best places to make one's home away from home:
New Manila, Quezon City – Quezon City is not only the largest city in NCR by land area, but also the most populous. It's definitely one of the most strategic places to stay if you're headed to Metro Manila given that it houses several major transit hubs, commercial areas, and tourist attractions like parks and museums. But if you're looking for hotels in Quezon City, you should be mindful of which area your accommodations are in.
One good bet is the New Manila area due to its peaceful neighborhoods, quick access to transport systems like the LRT2, and proximity to some of the Metro's hippest restaurants, markets, and shopping malls like Robinsons Magnolia. Here, you'll be all set in terms of dining, shopping, and transportation, and you're guaranteed peaceful slumber.
Ortigas Center, Pasig City – If you anticipate shuttling back and forth between the northern and southern cities of Metro Manila, it would be a good idea to stay somewhere in the middle. For many travelers, the ideal middle ground is Pasig City, particularly the Ortigas area.
Ortigas serves as a connecting point to nearby landmarks like the Ortigas MRT station in between Robinsons Galleria and SM Megamall, as well as the Shaw Mandaluyong MRT station between Shangri-la and Starmall. Commuters and passersby can get off at one of these convenient locations, as well as shop, dine, and spend leisurely time there. The Ortigas area is also an accessible jump-off point for northern locations in San Juan City and Quezon City or southern locations like Taguig City, Makati City, and Pasay City.So, for an itinerary that demands that you go in several different directions, it's best to settle down in a hotel, rental, or serviced apartment somewhere in Pasig's central business district.
Bonifacio Global City, Taguig City – Travelers who want a taste of Metro Manila's posher side will do well in Bonifacio Global City, Taguig.Home to several multinational company headquarters and international schools, BGC is where to go if one wants world-class accommodation, dining, and entertainment experiences.
A number of global hotel chains have presences in BGC, which will be good for you if you want to travel in comfort. But it's also possible to book apartment rentals and other less pricey accommodations within the area. And though BGC is more closed off from the Metro's public transportation systems compared to other tourist areas, many of its most important locations—like its malls, restaurants, bars, and supermarkets like Robinsons Selections—are easily walkable.
Makati Business District, Makati City – Makati is the financial capital of Metro Manila, and where foreign visitors often go to attend conferences or seal major business deals. But it also happens to be the center of Metro Manila's nightlife, and some of the best haunts can be found in the heart of the Makati Business District.
This cosmopolitan area guarantees access to several key transport systems, like the MRT and the point- to-point (P2P) bus system. It also offers business and leisure travelers a little bit of everything in terms of entertainment, art, culture, and dining. You can book a luxury hotel room or serviced apartment here, or you can explore more affordable options like hostels.
Taft Avenue, Pasay City – Taft Avenue technically spans the three cities of Manila, Pasay, and Parañaque, but perhaps the most convenient place to stay relative to this road is the Pasay city area. For starters, it's near the Ninoy Aquino International Airport (NAIA), which is the point of entry for many travelers to Metro Manila. Also, it guarantees proximity to major gaming and entertainment complexes, event halls, and open- air concert grounds.
For a convenient and eventful stay in the Metro, book a hotel room, homestay, or another form of accommodation on the Pasay side of Taft Avenue. You'll be near attractions like the Cultural Center of the Philippines, Intramuros, and the National Museum, to name a few, as well as gaming complexes like the City of Dreams and commercial establishments like Robinsons Place Manila. You'll also have access to some of the most gorgeous views of the city, like that of the skyline from Manila Bay.
The ideal choice of where to stay in Metro Manila depends on your itinerary and what kinds of experiences you want to have. Choose wisely, as your home base in the Metro determines what locations you have easy access to, how much money you'll pay for transportation, and how much time you'll spend in traffic. Make the most out of your trip to NCR by opting for the most convenient and
economical arrangements possible.
Like this post? Subscribe to this blog by clicking HERE.
Let's stay connected: