Moving into a new home is a major milestone in your life. Whether you're moving out of your parents' house to live independently or merging households with your partner, having a new place can be very exciting. Also, it's fun to furnish your space with items that will make it truly comfortable to live in. This can include getting a soft bed so you can sleep well, or buying a refrigerator large enough to stock the groceries of your growing household.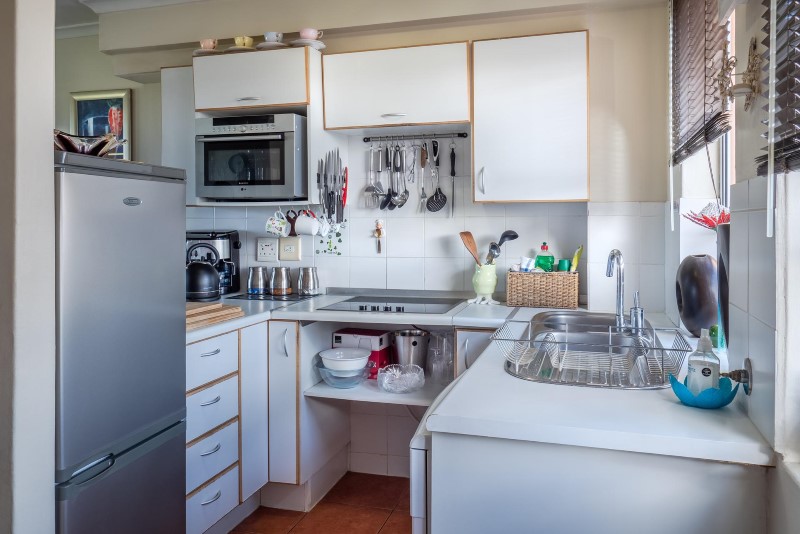 Since most of your budget may have been allotted to purchasing the home or paying the rental deposit, you may have some financial limitations when buying new appliances or furniture. This doesn't mean you can't turn the house into your dream home though. There are ways to do it without needing to spend much money.
To find out how you can transform the new space into your sanctuary, here are some budget-friendly tips for furnishing your new home:
1. Visualize Your Dream Home

An important aspect of furnishing your home is deciding on the kind of space you want to have. If you can visit your new home before moving in, do so and note the size and features of each room. Take some time to go through the different areas and visualize how you want to design these spaces. List down everything you think each room will need to make it comfortable and functional, from large items like a couch and dining table to decorative pieces like lamps and picture frames.
2. Assess What You Already Own

Once you have taken note of the items that each room needs, determine if you already own any of them. This is an important step if you'll be moving in with a partner or other housemates. Begin by evaluating your current inventory and checking which of your belongings are useful, in good condition, and if they fit your sense of style. Next, narrow down the items you plan to bring into your new home by creating a list and separating them into three categories: what you want to keep, what you're unsure about, and what you've decided to donate. As you fill up these categories, think about where you will place these items in your new home. Do consider if the items you intend to keep will still be appropriate. If your new household has more people, for example, your small fridge will probably not have enough space to store the additional food.
3. Prioritize Your Needs Over Wants

Furnishing your new home can be very exciting but if you aren't careful, you might end up blowing your entire budget on unnecessary items before you've had a chance to purchase your most urgent needs. To ensure you stay within your budget, furnish your home piece by piece, beginning with the essential items. These are furniture and appliances you'll be using as soon as you move in, such as a stove to cook your food, a fridge to store groceries, a dining table and chairs where your family can eat meals, a bed to sleep on, a sofa where you can sit, and so on. Over time, you can buy the other items when your budget has more leeway.
4. Consider Purchasing Secondhand Items

When furnishing your new home, keep in mind that there are different ways to do it other than heading to pricey furniture stores. If you have a tight budget, think outside the box and look for alternative sources like thrift shops and online marketplaces. There are a lot of people who are willing to part with their preloved items at a fraction of their purchase cost. So, keep an open mind about getting secondhand items over brand new ones. Additionally, let your friends and family know about your needs. They may be more than happy to offer you some hand-me-downs for free or for a small fee. Before finalizing your purchase and taking any secondhand items home, be sure to carefully assess each one. Check if they come complete with all their necessary parts, are structurally sound, and are relatively clean enough to be used immediately.
5. Wait Until You Move In Before Buying

Buying appliances and furniture before moving into your new home ensures that you have something you'll be able to use at once. It also allows you to simply focus on unpacking and organizing once you've moved in. But there's also an advantage when you hold off purchases until you move into your new place.
Delaying your purchases allows you to further assess what you will need and help you get the exact measurements for furniture and appliances to fit into a room. This way, you lessen the mistake of buying something unnecessary or too big to fit in the intended space—which ultimately saves you money and time.
Having a new home can be very exciting as you can design it in the way you have always envisioned your own place to be. You may not be able to completely transform the space immediately due to budget constraints, but by following these recommendations, you can slowly and surely move towards achieving your dream home.
Like this post? Subscribe to this blog by clicking HERE.
Let's stay connected: