Thai food is one of the tastiest types of food available. Bursting with rich flavor and variation that spans all tastes and preferences, it's the perfect cuisine for all occasions. Whether you're celebrating a birthday, anniversary, or special occasion like passing an important exam, Thai food is the perfect way to bring everyone together and boost the mood.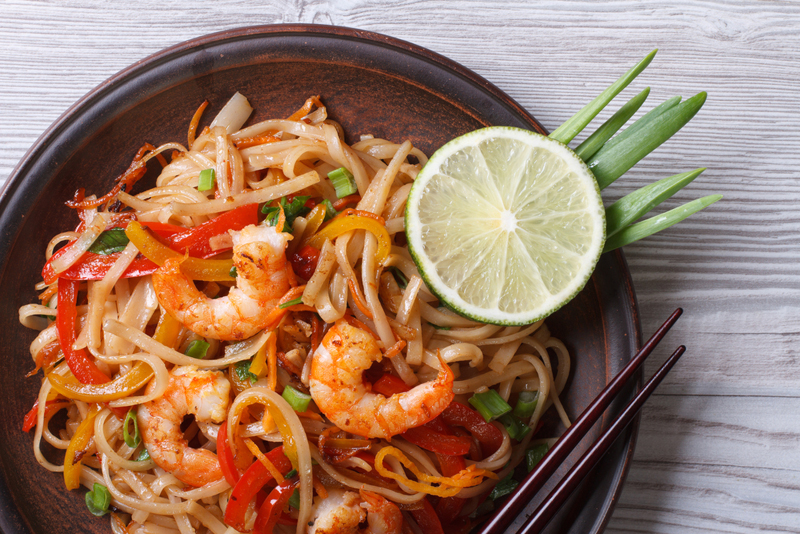 When it comes to finding good Thai restaurants, London might not naturally spring to mind… especially given its 9,373km distance from Thailand. But if there's one thing London does well, it's world cuisine. There's a great selection of Thai restaurants in and around the capital of the UK, so if you're ever in
the area on vacation and want to know the best places to go for a bite, read on.
1. Kiln, Soho – The Kiln is located in one of the trendiest boroughs in London – Soho. It's a classical Thai restaurant which serves delicious dishes like Grilled Cull Yaw Collar Chop and Fried Curry of Monkfish. But there's a twist. The owners of Kiln make a real effort to source British produce. They use Tamworth Pigs bred in Somerset and Hogget bred in Cornwall. Their inspiration comes from the borders of Thailand, including Burma, Load, and Yunnan… the influences of which can be tasted throughout the
menu. This is great place to go if you're in the area. Reservations and walk-ins alike are available.
2. Paolina, Kings Cross – London, like any big city, can be expensive. However, the family behind the Paolina restaurant have kept their prices affordable. The restaurant looks basic – it's small and cozy and the décor won't impress you. But it's the food that counts and that's where Paolina really comes into its own. You order from their extensive menu which covers all tastes, ranging from the hot and sour Tom Yum Soup to the milder Kang Massaman Curry. Its location next to Kings Cross railway station makesit very accessible — especially if you've just landed in the city or have a bit of time to kill before your train.
3. Thai Orchid, Maidstone – Maidstone technically isn't in London, but for those staying on the southern outskirts of the city, it won't take long to get there. Maidstone is nestled in the countryside, so you can see what city life and country life are like in the UK. Thai Orchid is based on the waterfront and diners can enjoy everything from traditional Gai Pad Med Mamuang to food infusions like Thai Red Curry Prawn Pizza. You can get the train down from the city, or you can employ the services of one of the many local East Malling and Maidstone taxi services.
4. The Begging Bowl, Peckham
When you Google the best Thai restaurants in London, The Begging Bowl is featured on a lot of lists. What makes The Begging Bowl different from other Thai restaurants is the fact it's mostly inspired by
street food. You're sure to get more unusual dishes when you visit this restaurant. You can expect meals like Nam Prik Oong, Mah Kwan Thai, and Minced Duck Larb Salad. You can enjoy a range of unusual meals and inspiring cocktails in this up-and-coming area.
5. KaoSarn
Brixton is one of the hippest and rapidly growing areas of London. Renowned for its market, if you're in
the area, check out KaoSarn. Its fairly priced menu is a big hit with everyone, and you can bring your own drinks to lower the cost further. If you're on a budget in London, this is a good place to go. If you're staying in North London, it's worth travelling down.
Will you be hitting up any of these places any time soon?
Like this post? Subscribe to this blog by clicking HERE.
Let's stay connected: