Few moments compare to curling up on the sofa with your kids while watching fun, family-friendly movies and munching on snacks. It's one of the best ways to spend quality time with the whole family, as you will feel closer when laughing and crying together while watching a movie.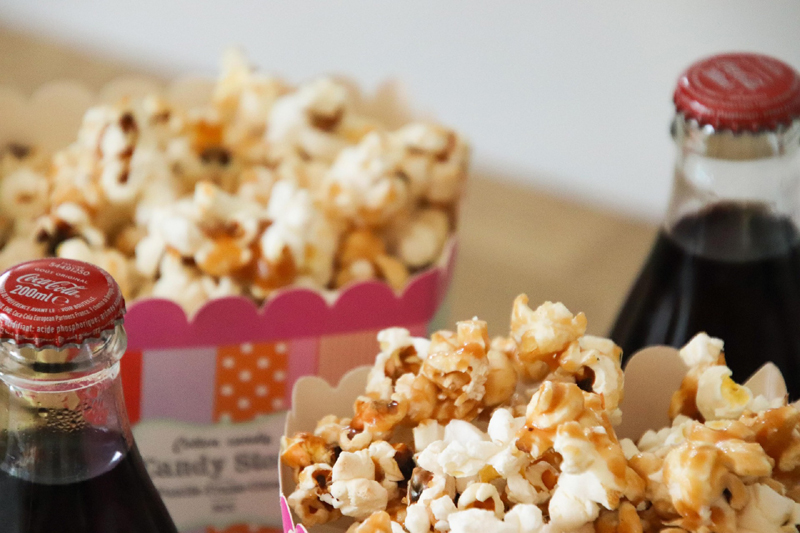 Turn the evening into a fun occasion by providing items you know your kids will adore. Here are four food and drinks to serve for a fun family movie night:
1. Popcorn
Every family movie night deserves a big bowl of popcorn. The snack is ideal for sharing, and it is so versatile. You can add salty, sweet, or both to a bowl, and you can choose to drizzle over melted chocolate or salted caramel. Also, you can add various toppings to pair withpopcorn, such as chocolate or trail mix. However, you might need to nudge your kids to let go of the bowl and pass it around, as it is sure to taste addictive.
2. Hot Chocolate
Grab some cozy blankets, turn down the lights, and wrap each of your hands around warm cups of hot chocolate on your next family movie night. Guaranteed kids of every age will feel happy and snug when sipping on the tasty drink while watching family-friendly movies, such
as The Greatest Showman, The Goonies, or Moana. Treat your children to the finest hot chocolate you can buy to ensure they never forget the
experience. For instance, they will not be able to get enough of the chocolate bombs at Dallmann, as they will provide movie night with a sense of fun and theater while offering a premium flavor that will linger on the tongue. Also, each is filled with mini marshmallows to enhance the experience.
3. Nachos
Take chips to the next level by serving nachos on the next movie night. The snack is sure to prove a hit with big and small kids, as they will be eager to grab a chip and scoop up some cheese, salsa, and guacamole. Of course, you can customize nachos to match different
family members' preferences. For example, you could add one or more of the following nacho toppings:
Jalapenos
Shredded chicken
Sour cream
Black beans
Taco beef
Black olives
Separating nachos into smaller bowls is the best way to cater to many preferences and stop kids from arguing for their share of the bowl.
4. Pizza
Of course, no family movie night is complete without pizza. There is no doubt it is the best food for sharing, and it is simple to cook and serve to your kids. Of course, you must consider your children's taste to avoid disappointment, as some might prefer specific pizza toppings. For instance, one child might want plain cheese, and another might crave pepperoni or a touch of spice.
Make family movie night special by serving snacks that will turn the cozy evening into an unforgettable event. It will ensure your kids have plenty of fun memories to look back on as they grow older, and the relaxed evenings could even strengthen your family's bond.
Like this post? Subscribe to this blog by clicking HERE.
Let's stay connected: