If you do what you love, you'll never work another day in your life—at least, in theory. The reality is that, without a solid plan, making a living out of your passion will often cause you to lose interest in it very quickly, effectively turning your venture into just another job. This is especially the case if you hit a dead end in making your passion project a real business, for example a problem with your cash flow or a lack of impact on your desired market.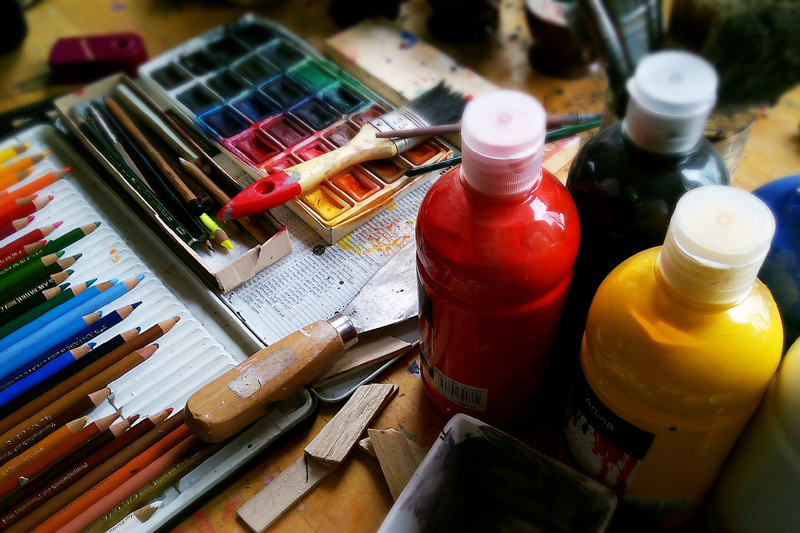 Fortunately, with the right strategies, you'll be able to earn a good income while still doing the things that excite you the most. To that end, here are some tips on turning passion projects into truly sustainable businesses:
1) Define your mission and vision.
Startups and small- and medium-sized enterprises (SMEs) often fail because their founders never bothered to define their intent. A strongly defined mission and vision are important because, when they're followed to heart, they prevent you from wasting resources on things that are not important to you.
Ultimately, a clear mission and vision that's guided by your passion will guide your decisions and keep you focused on your goals. Don't start a business out of your favorite hobby or interest without drafting one.
2) Conduct market research.
Next, if you're based in the Philippines, study the Philippine market to identify gaps, trends, and potential customers. Analyze the demand for your product or service, and identify unique selling points that will set you apart from your competition. You'll also want to know the most popular payment methods within your target market so that you can choose the right online payment processing service.
3) Focus on your cash flow.
An ugly truth about getting profit from passion projects is that you have to be focused on getting an income, at least to a certain extent. To truly succeed, you'll need to learn how to optimize your income stream without being burned out on sales and marketing. The simplest way to do this would be to invest in the best online payment processing solutions available to you. This will help ensure more sales as you can have any online payment processed, reducing abandoned carts and strengthening your cash flow.
4) Develop a realistic business plan.
You should also create a comprehensive, but sustainable business plan that outlines your goals, strategies, target market, marketing plans, and financial projections. A well-structured business plan will not only serve as a roadmap to your startup or SME's development, but it will also give you a document that you can show to potential investors that may help you secure additional funding.
5) Test and validate your product or service.
Before fully launching your business, test your product or service with a select group of customers. Gather feedback and, when warranted, iterate your product based on their input. This will help ensure higher customer satisfaction and a better start when you finally begin serving the general public.
6) Build a support network.
Surround yourself with mentors, like-minded entrepreneurs, and industry experts who can offer guidance, honest advice, and support. When possible, engage with entrepreneurial communities, attend industry networking events, and leverage online platforms to expand and develop your network. Most importantly, avoid filling your circles with yes-people as they can give you an unrealistic idea of the risks and challenges faced by your business. With the right people and the right community behind you, you'll be closer to making your passion project a profitable one.
7) Comply with legal and regulatory requirements.
Meeting your responsibilities as a legal business owner legitimizes you not just in the eyes of the government, but to your customers and creditors as well. To give your business the best chances of success, register it with the appropriate national and local government agencies, obtain necessary permits and licenses, and ensure that your tax obligations are met consistently.
8) Develop a brand identity.
SMEs and startups often fail to carve a niche for themselves because they lack a strong and compelling brand identity. You can better appeal to the customers you want by investing in professional branding elements, such as a logo and an e-commerce website. Most importantly, do your best to maintain consistency in your visual elements and communication style to establish a strong brand presence.
9) Build a credible online presence.
A credible online presence means that you will not have to work as hard to convert customers or gain repeat business, which is good because you don't want to constantly chase new customers and burn yourself out in the process. As mentioned earlier, it pays to invest in good e-commerce site design. But you should also look at offering internet payment solutions that are accessible to your customers. Choosing a reputable online payment processing company to process credit and virtual payment cards will also help boost confidence in your e-commerce store, therefore boosting your sales. Consider, for example, the popular
e-commerce payment solutions made available by fintech Maya Business.
10) Plan your finances.
In your quest to become an entrepreneur, be aware that you'll have to pay as much attention to the financial side of your passion project as you do to the creative side. That makes it all the more urgent to be realistic about the financial aspects of your business. It's especially important to properly estimate your startup costs and develop a financial plan to help your business grow sustainably. Consider seeking professional advice from accountants or financial advisors to ensure sound financial management for your business.
11) Identify funding sources.
Next, consider exploring additional funding options available to you in the Philippine market aside from your personal savings. Some examples are business loans, grants, or angel investors. Apart from the usual financial institutions, you might be able to secure funding from individuals who share your passion. Don't forget to prepare a compelling pitch and business plan to secure the necessary capital for your business.
12) Stay resilient.
Lastly, remember that setbacks are inevitable if you're doing something as difficult as turning your passion project into a business. Regardless, embracing a mindset of resilience will help you stay the course in tough times and stay committed to your business's long-term success.
Turning your passion project into a business requires dedication, strategic planning, and continuous effort. Follow these tips for better mastery over today's entrepreneurial landscape, and increase your chances of building a business that is as profitable as it is fulfilling.
Like this post? Subscribe to this blog by clicking HERE.
Let's stay connected: