Despite the threat of an impending typhoon, I decided to troop to BGC to check out the Zalora x P&G Beauty Squad earlier this afternoon. It's basically a Zalora pop-up store in the middle of the BGC amphitheater. They have an air-conditioned tent set up there so rain or shine, you'll be able to shop in comfort.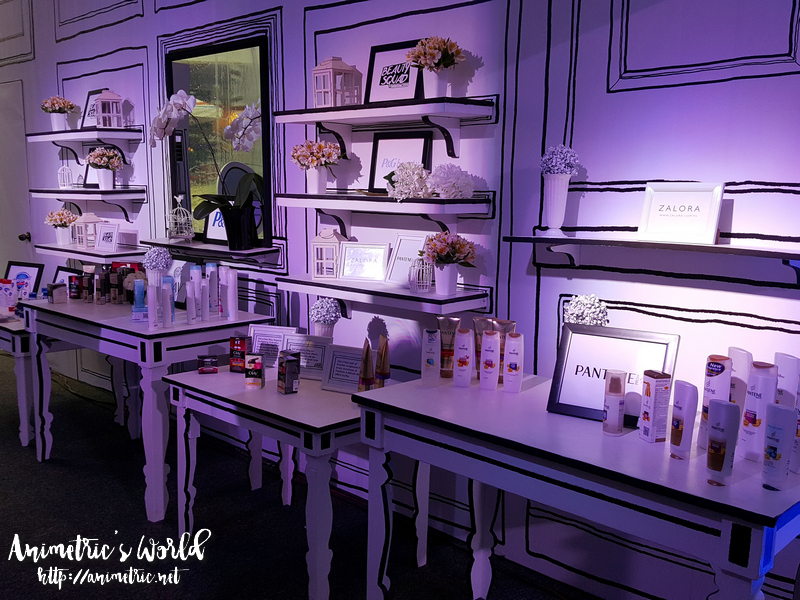 Most of the P&G beauty and personal care products you can buy online from Zalora are on display at the Zalora x P&G Beauty Squad pop-up store.
I did some shopping. I decided to buy an Olay Regenerist Specialty Cleanser (P1,599). Cleansing brushes seem to be in vogue (think Clarisonic) and so I wanted to experience for myself what the hype is about.
I also got the Olay White Radiance CC Cover & Correct Cream in Light (P1,999). I was shocked by the price — but that made me want to try it even more! The P2k price tag already puts this at the level of more upscale brands like Bobbi Brown.
Upon registering, you'll be given a 15% discount coupon which you can use to purchase P&G products. You can also avail of services like free makeovers…
…free skin analysis, free nail polish application, free refreshments, and even a free headshot (which I unfortunately forgot to avail of lol).
I just watched Martha The Beauty Junkee have her skin analyzed by Olay.
You can also shop for clothes from Zalora. They have a fitting room there so you can try them on, no more guesswork if something will fit or not.
You can also buy accessories from Zalora.
At the Zalora x P&G Beauty Squad pop-up store, you do your shopping online via your cellphone, laptop, tablet, or whatever device you have which can connect to the internet. There's free wifi internet there so connection is not a problem.
I bought mostly Olay and Pantene products, plus some Gilette stuff for my hubby.
If you buy at the Zalora x P&G Beauty Squad you get to avail of exclusive freebies (see above list).
I was able to get 2 free 40ml bottles of Pantene shampoo because I bought over P500 worth of Pantene products. Perfect for bringing along when I travel! I also got 15% off my total purchase upon checkout.
The Zalora x P&G Beauty Squad pop-up store will be up until Sunday, Oct. 18, 2015 from 11am to 9pm. Do drop by if you're in the area — it's the perfect time to hoard beauty and personal care essentials from P&G.
Like this post? Subscribe to this blog by clicking HERE.
Let's stay connected: