During my first US trip back when I was a teenager, one of the first restaurants my mom let me try was California Pizza Kitchen, which most people refer to as CPK for short. At the time, they didn't have any stores in the Philippines. I still remember the long lines when CPK opened its first Metro Manila store in Glorietta. People would wait for an hour or two just to get in.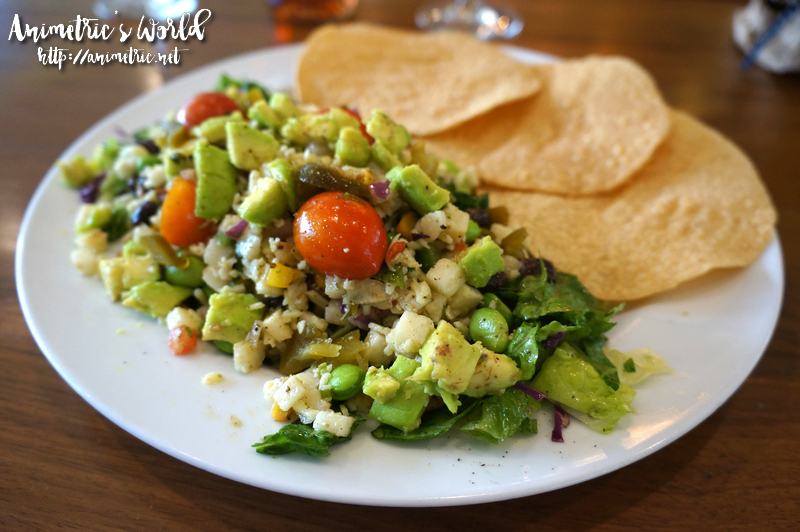 Inspired by the bold and fresh flavors of Mexico, California Pizza Kitchen's new Mexicali Salad (P275) has avocados, lettuce, cherry tomatoes, cheese, jalapenos, and even edamame. There are also crunchy tortillas on the side. There's not a shred of meat in this salad so it's a great option for vegetarians. I think this is a healthier and tastier option as compared to the usual nachos.
Another vegetarian-friendly new dish is the Vegetable Primavera Pasta (P275 Personal / P495 Sharing). Light and healthy, it's al dente spaghetti topped with fresh carrots, cherry tomatoes, broccoli, olives, zucchini, garlic, and bell peppers. All the ingredients are tossed in sun-dried tomato oil so it's very flavorful. You can actually add some Grilled Chicken Breast for an additional P175.
If you like your pasta on the spicy side, this tomato-based Putanesca (P295) is the one for you.
OMG the Steak Mushroom + Truffle Pizza (P375 Personal / P695 Regular) is definitely a must-try! I could smell the truffle oil from afar lol. This pizza is topped with really tender and delicious steak slices that's cooked at just the right doneness. I think I had 2 of these. So good!
Just when I thought I had found a favorite pizza they started serving Caramelized Apple, Bacon + Gorgonzola (P225 Personal / P375 Regular)! Sweet caramelized apples, savory bacon, and creamy gorgonzola cheese really go very well together. Yummy!
I washed everything down with this refreshing Cucumber-Lemon + Mint Combo Shake (P195). There are 5 flavors to choose from including Mango-Watermelon, Pineapple-Dalandan, Mango-Avocado, and Apple-Grape. All variants cost P195 per serving.
Perhaps the strongest in terms of flavor, the Baja Pizza (P545) is a crisp and thin crust pizza (kinda different compared to the previous two which had thicker more bread-like crusts) topped with jalapenos, avocado slices, shrimps, and onions. It's got a spicy kick to it.
Now this Salted Chocolate Cake with Caramel Sauce (P245) isn't your usual cake. For starters it isn't too chocolatey, it's pretty light but it's quite good. I like the combination of rich chocolate fudge and sea salt which covers the cake.
The Queso De Bola Cheesecake (P350) is pricey but wow, it's like eating Queso De Bola in cheesecake form.
Good lunch with blogger friends Jackie, Sarah, Ava, Anagon, and Rodel!
The new California Pizza Kitchen menu has already rolled out across all branches. Log on to http://www.cpk.com.ph for a complete list of stores.
California Pizza Kitchen
2nd Level East Wing Shangri-la Plaza Mall
EDSA cor. Shaw Blvd., Mandaluying City
696-1125
Like this post? Subscribe to this blog by clicking HERE.
Let's stay connected: