I attended my first online fashion event last week. It was the launch of the UNIQLO Spring Summer 2022 collection. I practically live in UNIQLO clothes more especially now that I just want comfy everyday wear. We're still not partying or whatever, so comfort and function are king in my closet. UNIQLO has just about everything I want to wear.
UNIQLO shows us the joys of clothing as it presents its Spring/Summer collection for 2022. The collection provides fresh, comfortable, functional, and stylish pieces perfect for the season — whether one is in the city, with nature, at home, or by the seaside.
For this season, UNIQLO focuses on the simple joys that come to life when people and clothes find each other. In its latest lineup, there's a blazer or dress that captures modern life in the city, a relaxing and roomy pair of shorts for that trip to the great outdoors, and breezy linens and madras shirts in lively colors that can be worn at the beach. All of these bring happiness and comfort to the wearers during these sunny days.
There are also collabs that infuse even more uniqueness to the pieces which can easily be mixed and matched. Inès De la Fressange turns to the colorful Moroccan city of Marrakesh in creating this season's collection. The designer crafted high-quality and elegant yet casual items that liberally use cotton, linen, and silk. The womenswear lineup is infused with menswear elements in natural colors and warm accents in reds, oranges, and pinks. The collection stays true to de la Fressange's DNA of effortless chic that is truly French, truly Inès.
Hana Tajima returns to create UNIQLO's first collection dedicated to dresses. This season, the New York-based fashion designer created garments that are made to be lived in, with understated yet iconic styles. The collection features deep greens and blues inspired by nature and flower patterns found in Tajima's garden. These patterns can also be found on hand-drawn scarves.
For this season, UNIQLO's exciting range of t-shirts inspired by art, music, movies, manga, and other elements of culture, UT promises a diverse range of interests, including film, art, and photography. One highlight this season is a line of monochromatic Mickey Mouse art by Joshua Vides. The artist is known for his immersive installations and products that embody the essence of pop art. Next is the collection in collaboration with Magnum Photos, a cooperative that has visually documented most of the world's major events and personalities since the 1930s. The collection includes iconic photographs shot by Alec Soth, Eli Reed, Alessandra Sanguinetti, Gueorgui Pinkhassov, Elliott Erwitt, and Martin Parr.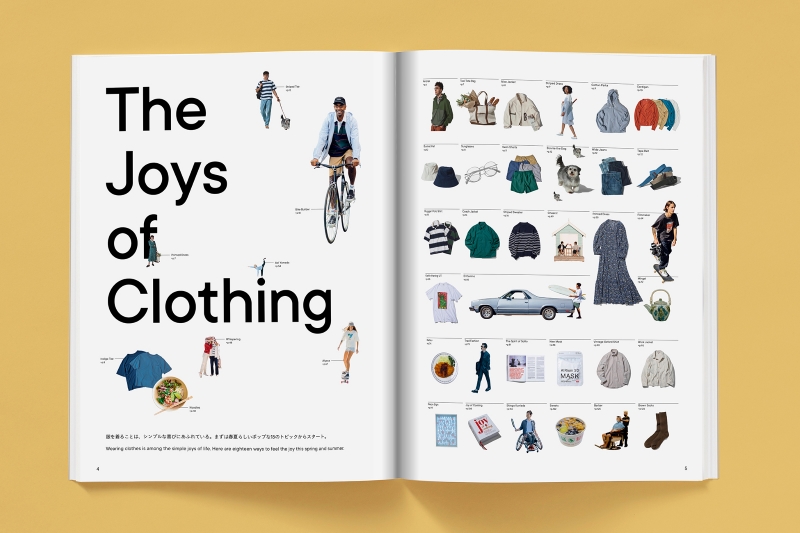 UNIQLO also launched the SS2022 issue of its Lifewear Magazine. LifeWear Magazine is a free publication that conveys the UNIQLO LifeWear philosophy of making the everyday lives of people richer and more comfortable. The theme of issue 06 for Spring/Summer is "The Joys of Clothing," presenting reflections on the simple pleasures found in wearing clothes. Through such features as an interview with filmmaker Sofia Coppola, and the fashion story of UNIQLO and JW ANDERSON as photographed by the Australian periodical frankie magazine, this issue focuses on our positive relationship with clothing.
Visit the nearest UNIQLO store for a peek at their latest collection. Or you can just check their online store at https://www.uniqlo.com/ph/en/, which also has everything.
Like this post? Subscribe to this blog by clicking HERE.
Let's stay connected: