Ever since the first UCC Cafe opened in Quezon City, I've been a fan of this Japanese coffee brand. I love how perfect all their blends taste. I've tried UCC coffee brewed, canned, powdered… and now, bottled. I just had a taste of UCC Creamy Caffe Latte and wow…it's one of the best bottled coffees I've tried so far!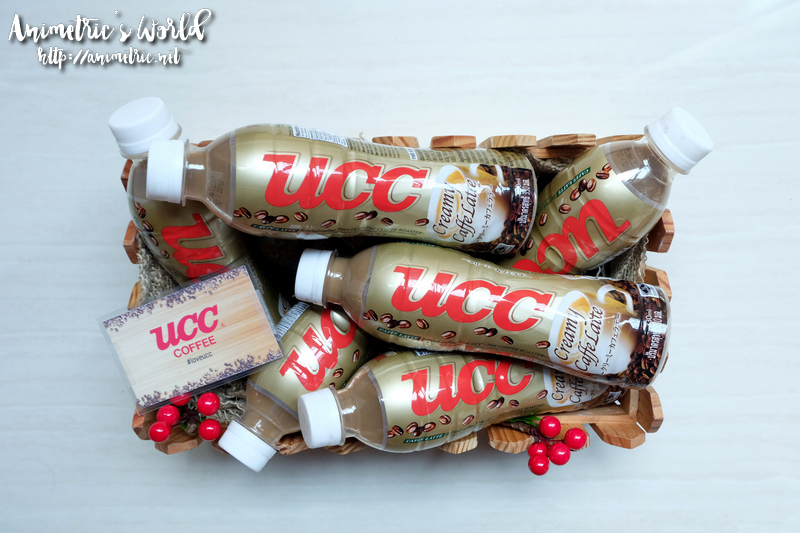 UCC Creamy Caffe Latte has a wonderfully smooth and deep brewed taste. It's lightly sweetened and there's just enough milk to make it creamy but not cloying. If you drink it chilled, it's really refreshing. It's pretty strong though. I finished a bottle late afternoon and I was wide awake that same night, lol. Best for all-nighter Netflix marathons or work and school deadlines.
Would you like to try UCC Creamy Caffe Latte? A pop-up store and dispensing machine will be at the Venice Grand Canal Mall to give out free UCC Caffe Latte from now until March 12, 2017. There will also be human billboards who'll give out samples when you take a selfie and upload to your FB or IG. Full promo mechanics can be found at the Love UCC FB Page at https://www.facebook.com/LearnToLoveUCC/. UCC Creamy Caffe Latte is also available at leading supermarkets.
Like this post? Subscribe to this blog by clicking HERE.
Let's stay connected: