So we're still on a Japan high a good couple of weeks after getting home from Tokyo. We can never get enough of it, I swear. Anyhow, we went to SM Aura to have lunch last Sunday and decided to go to Tsujiri for dessert.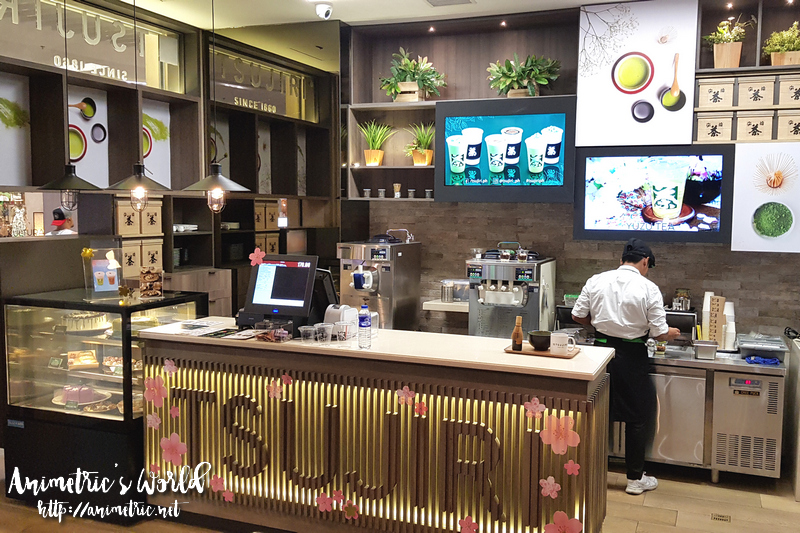 To give you a brief background, Tsujiri is a 155-year old Japanese brand specializing in Uji Matcha. Pretty much the entire Tsujiri menu has something to do with green tea.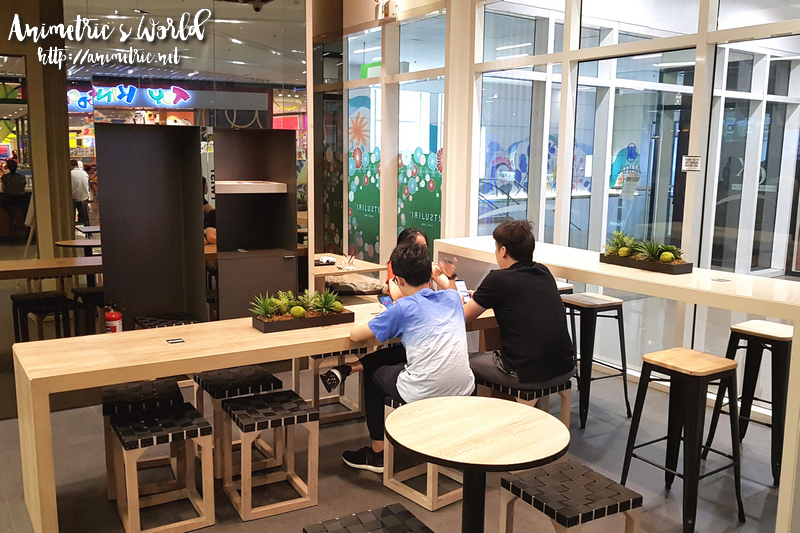 There's seating for maybe 15 people inside Tsujiri SM Aura. There are signs all over the tables to share seats.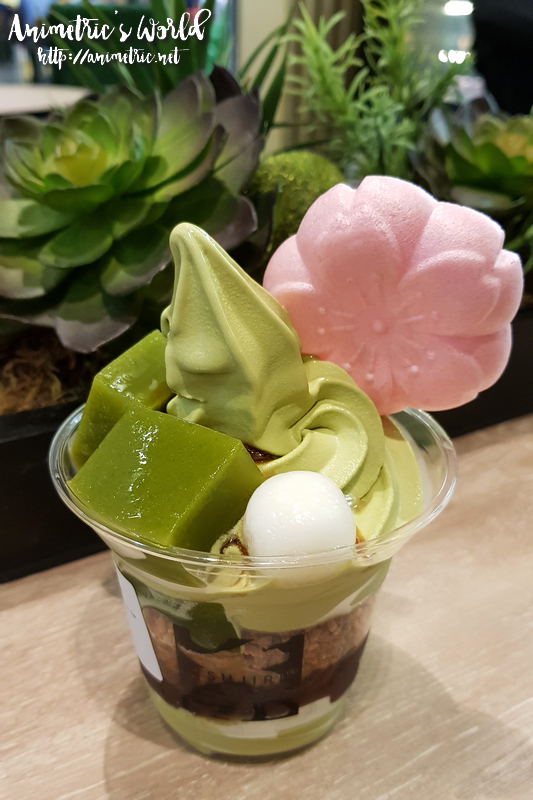 We all ordered some type of ice cream dessert. Here's the thing, you can opt for either matcha or vanilla soft-serve ice cream for all the menu items — there's just a P20 difference. Hubby had the Tsujiri Matcha Jelly Sunday (P285). Matcha ice cream, red bean paste, shiratama (sticky rice balls), matcha jelly, and a sakura-infused wafer makes up this sundae. The wafer is something else — it's got the texture of an ice cream cone and the scent of cherry blossoms. Hubby liked his order a lot.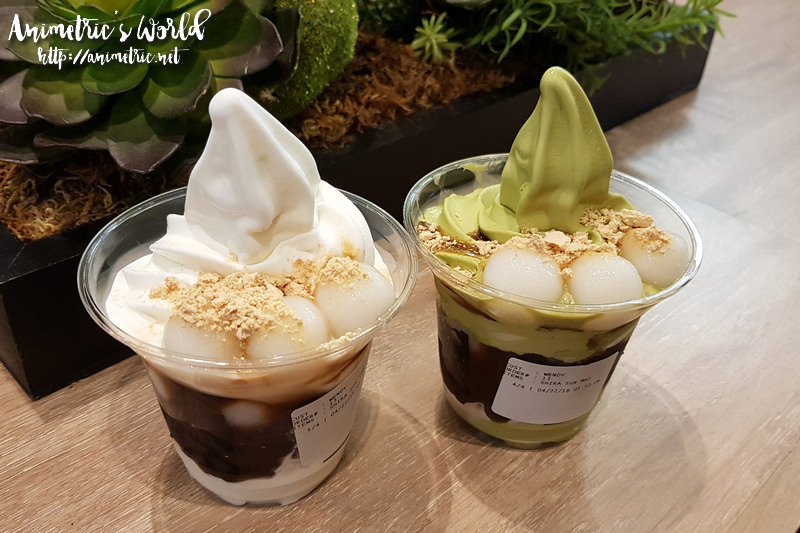 My son and I both ordered the Shiratama Sundae (P265 for matcha ice cream / P245 for vanilla ice cream). Our sundaes had ice cream, kinako (soybean powder), red bean paste, and shiratama. I liked it a lot except I found the red bean paste too sweet. Next time I'll tell them to lessen the amount of red bean paste in my sundae. The matcha ice cream has a really deep green tea flavor with a just a hint of bitterness which I find just perfect.
My daughter settled for a plain old Tsujiri O-Matcha Soft Serve Ice Cream (P130) which you can order in a cone or in a cup.
Other things you can order aside from sundaes include shaved ice, ice-blended drinks, floats, lattes, and hot or cold teas.
We were all pretty happy with the taste and quality of our orders. Tsujiri is quite pricey but well worth the experience. We would usually have Cremia Ice Cream in Japan off a ticketing machine in Tsukiji Market for 500 yen. Tsujiri has a wider variety of dessert-type concoctions at about the same price point which you can enjoy while sitting down in a nice cafe setting.
You can find Tsujiri stores at SM Aura, S Maison Mall, The Podium, and Ayala Vertis North.
Like this post? Subscribe to this blog by clicking HERE.
Let's stay connected: