Last month, I was invited by Branded Lifestyle Inc. to check out the latest eyewear collections from luxury designer brands like Prada, Tiffany and Co., Bvlgari, Miu Miu, Dolce & Gabbana, Coach, and Tory Burch (more on my actual eyewear tour in the next post). Yup, BLI is the official distributor of all these brands here in the Philippines.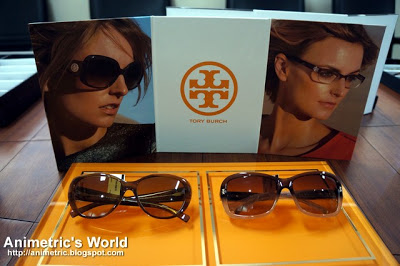 I swear, it's virtually impossible to drive or walk under the sun without eye protection these days because of the sun's extreme glare. Ultraviolet radiation from sunlight and other sources is actually one of the risk factors for cataracts and so more than a fashion statement, sunglasses are a must for health reasons. For this post, let's zero in on Tory Burch.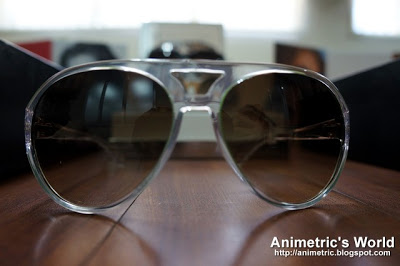 Wherever I go, I always see women toting around Tory Burch bags and wearing Tory Burch sandals and shoes… so I wasn't surprised to see the Tory Burch eyewear collection in Branded Luxury Eyewear's roster.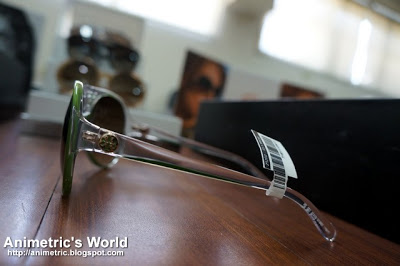 There are a lot of styles to choose from. All of them sport Tory Burch's trademark T medallion logo. For a bit of background, Tory Burch is an American designer who started a fashion label back in 2004 (I know right, she's been around almost a decade but it seems only fairly recently that her name is catching on here in the Philippines). Prior to becoming a designer and establishing her own brand she worked at Harper's Bazaar magazine, Vera Wang, and Polo Ralph Lauren.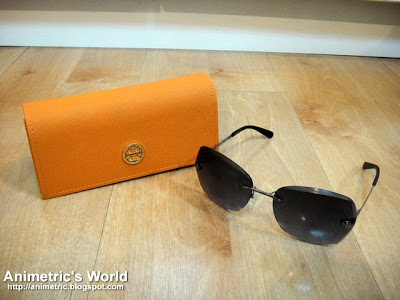 Anyhow, after my eyewear tour at BLI, I was given a pair of Tory Burch sunnies as a token. They had already been pre-selected by the BLI folks as the pair that would suit me best based on photos of me here on my blog. It came with an orange purse-like case that's so big and spacious it's like a clutch.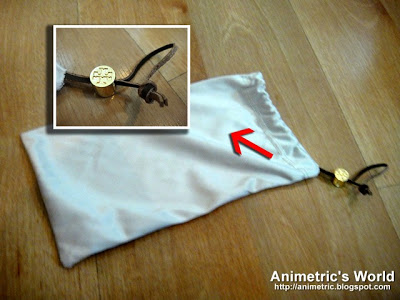 Aside from the case, the sunnies also came with this silk pouch so they would be protected from external stuff that could scratch the lens. Even the pouch has Tory's trademark T medallion.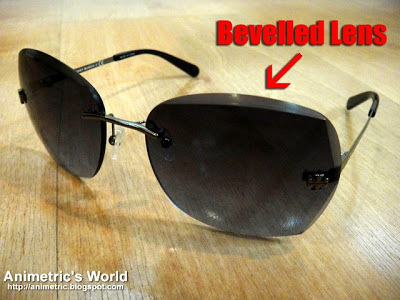 This pair is the Tory Burch TY 6016 Sunglasses. It's frameless and it has uniquely shaped pentagon-ish lens that are purple gray in hue.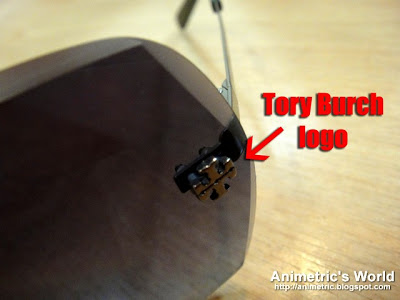 The sunglasses' metal arms are attached to the lens via this Tory Burch logo.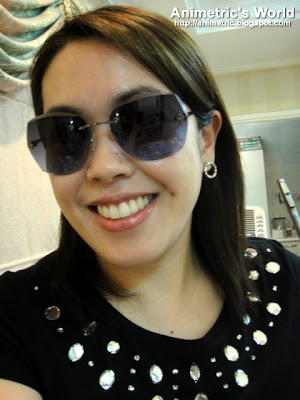 Wow, I was surprised at how well it suited me. The BLI folks really know their stuff! I find it amazing how they were able to recommend a pair of sunnies that are so perfect for me based on my blog photos alone.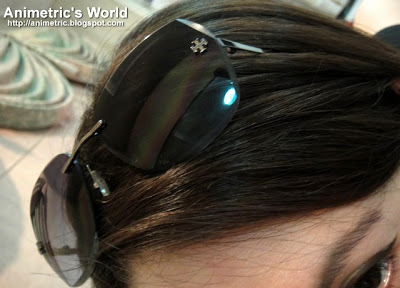 I love these sunnies! They're fashionable, lightweight, and very classy. The only downside is, I can't really have the lenses changed to graded ones (I have astigmatism and myopia) because doing so would mean these super cool pentagon bevelled lens would be replaced by regular ones. Anyhow, it's still good if I'm just walking around. As long as I don't have to drive, I can use them. 😀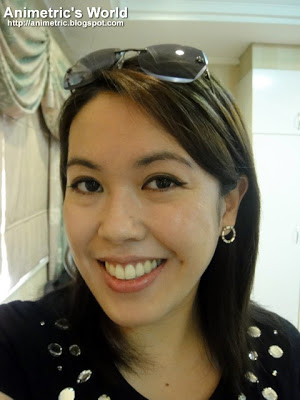 Love love love!