Had brunch at Torch Restaurant last May 2, 2012 — the exact date of Mrs. Martinez's birthday. Yes, this is an uber-late post as I have a backlog the length of NLEX. O_O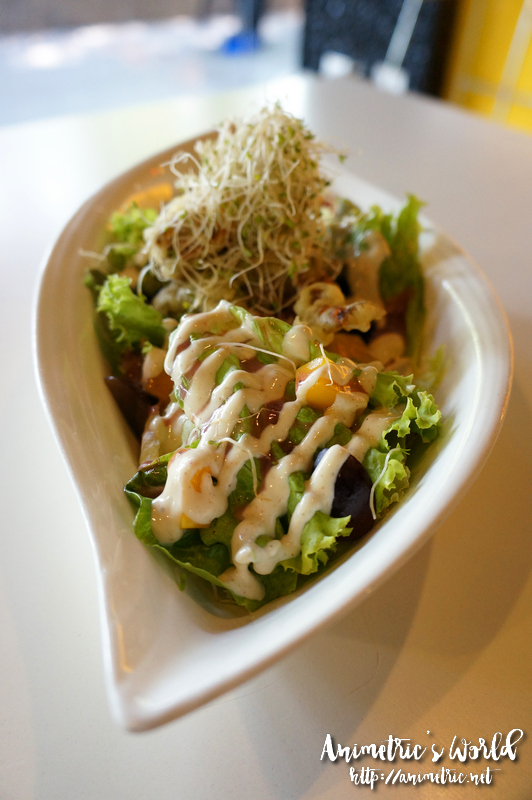 It was a little before 11am when we arrived but there were already a few filled up tables. We decided to start our meal with Softshell Crab Salad (P299.95). According to the menu, it's fresh garden mixed greens with crispy breaded soft-shell crab, ripe mangoes, and black grapes, served with pomegranate and Peppermill dressing. Okay, the greens were fresh enough but the soft-shell crab was scary big (it was supposed to be small and crunchy, easy to eat) and not crispy at all. It came off as something that was cooked beforehand then reheated so it was sort of… makunat (Tagalog word that means the opposite of crispy and crunchy). I even asked Mrs. Martinez if it was safe to eat the shell of such a big crab. O_O
Meanwhile the US Angus Beef Tapa (P186.95) we ordered was hands down one of the best tapa we've ever had. Garlicky, incredibly tender, and juicy, we both agreed it was divine. It's very reasonably priced as well. Too bad they serve it only for breakfast (7am to 10am)… we arrived past 10am and we practically begged the server to allow us to order one to try. He'd be glad he did because it was the saving grace of our brunch.
Then we ordered Jabañero Baby Back Ribs (P484.95), which was another disappointment. First off, it was not hot when it got to our table. Do they cook food ahead of time and then reheat? I was beginning to wonder because except for the tapa, everything else seemed that way. The pork wasn't fall-off-the-bone tender, in fact we had a hard time prying the meat off the bones. The sauce was on the bland side, I was expecting something flavorful because the menu said mango chipotle barbecue sauce but it fell short.
I therefore conclude I'd go back to Torch if only for the US Angus Beef Tapa. Oh yeah, the place dims and turns into a bar by 10pm.
Torch Restaurant
G/F Home Studio Bldg.,
#63 Connecticut St., Greenhills, San Juan City
477-3771
Like this post? Subscribe to this blog by clicking HERE.
Let's stay connected: