I started shopping for school essentials last May. My two kids go back to school first and second week of June respectively. Every time we go school supplies shopping I end up buying a lot of pens — all kinds of pens. Ballpens, gel pens, markers… we get them all. So when I got an invite to the Titus pen buffet, I said yes right away! It was very timely because I was in the middle of getting school supplies for the kids.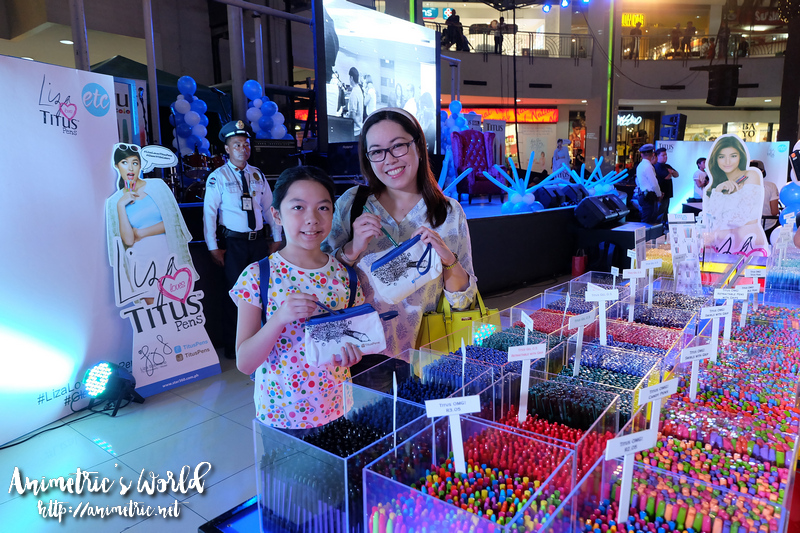 They weren't kidding when they said Titus pen buffet. All kinds of Titus pens were laid out in compartments and we were given zip pouches to fill. What you see here is just half of the spread.
There was nearly a hundred kinds of Titus pens there according to the menu.
I got really confused, lol. I decided to just get one of each kind and if there was extra space I'd go back for basic black retractable pens which we all use.
Titus pens come in all sorts of colors and designs. It's really hard to choose! You can have a perfectly nice pen (not retractable) for as low as P7.75 a piece.
They have permanent markers too! I made sure to grab a few pieces because I know my kids will need them for school.
I took home all the pens that I could fit into this pouch.
You have to be able to zip it close!
You can use Titus pens to write, draw, color… you're limited only by your imagination. 🙂
They work for lettering and calligraphy too!
Yes, you can even use Titus pens for making murals.
There was a meet and greet with Titus Pens ambassador Liza Soberano later that day but we couldn't wait for her since I had to take my daughter to guitar practice.
Both my kids are definitely going to be using Titus pens this school year!
Titus pens are available at leading bookstores (like National Bookstore) and department stores (like SM Department Store) nationwide.
Like this post? Subscribe to this blog by clicking HERE.
Let's stay connected: