This August, Serenitea is making milk tea time more fun with the Serenitea Trivia Nights Tour. Serenitea Trivia Nights will be held at select Mega Manila branches. Everyone is welcome to register and join for a fun evening with friends and/or family. There will be prizes up for grabs too!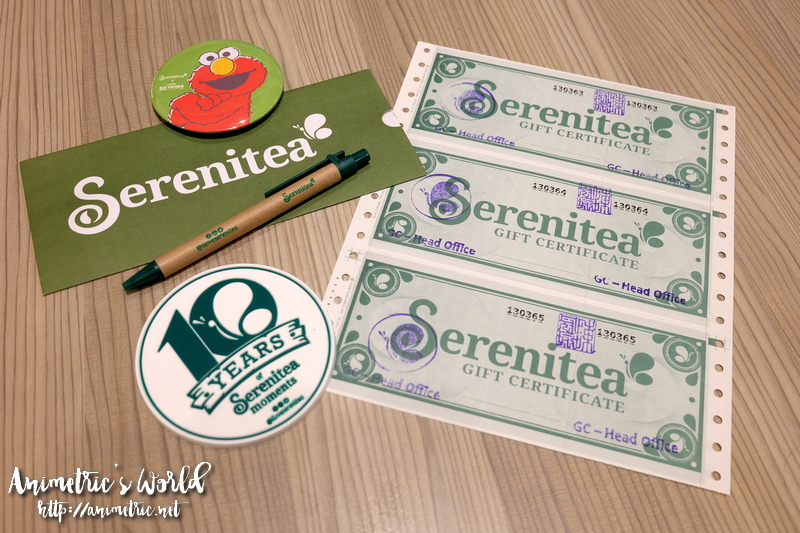 Serenitea Trivia Nights are open to couples or barkadas, minimum of 2 and maximum of 5 participants per team. For a P300 per head entrance fee, each player will get:
P300 worth of GCs consumable during Serenitea Trivia Night only
Serenitea x Sesame Street Giveaway
Serenitea Giveaway
The first ever Serenitea Trivia Night was held at the Greenhills branch and there were 12 of us playing. We were divided into 3 teams of 4. A quizmaster fired away questions for us to answer from different categories ranging from sports to history to music to Sesame Street.
Serenitea also introduced its Jumbo Snacks… they're 2x the serving of regular snacks but not 2x the price… perfect for Trivia Night!
Each member of the winning team gets to take home exclusive Sesame Street merchandise (it varies per branch), Serenitea merchandise, and P300 GCs which are valid at all stores with no expiry.
The P300 GCs you get upon registration can be used for food and drink you can consume while playing.
The questions are multiple choice, answerable by A, B, C, or D. Each team will be provided with a whiteboard, marker, and eraser. The team with the most number of correct answers wins the game.
Here's the winning team (John, Jeman, Chuckie, and Harvard) for the very first Serenitea Trivia Night with the quizmaster Ojie.
And here's everyone who played! It was a night of fun, food, drinks, and lots of laughs. 😀
This is the new Jumbo Snacks menu.
The Serenitea Trivia Nights Tour schedule is as follows:

UP Town Center – August 22, 2019

Robinsons Gamma – August 29, 2019

Resorts World – Sept. 5, 2019

Banawe – Sept. 12, 2019

San Juan – Sept. 19, 2019

Congressional – Sept. 26, 2019

Exchange Regency – Oct. 3, 2019

Greenfield – Oct. 10, 2019

SM Shore – Oct. 10, 2019

Festival Mall – Oct. 17, 2019
The Serenitea Trivia Nights Tour will run from August 22, 2019 until October 25, 2019. Sign-up and registration can be done at the host branches as early as 2 weeks before the Trivia Night date.
Like this post? Subscribe to this blog by clicking HERE.
Let's stay connected: