Have you experienced GrabFood Signatures? I have food delivered a lot and so it was inevitable that I discover this list of restaurants that are only available on GrabFood. Establishments in the list include Conti's, Frankie's New York Buffalo Wings, Banapple, Wildflour, and so forth. GrabFood Signatures recently collaborated with T-shirt brand Linya Linya to come up with an exclusive line of shirts featuring GrabFood Signatures restaurants.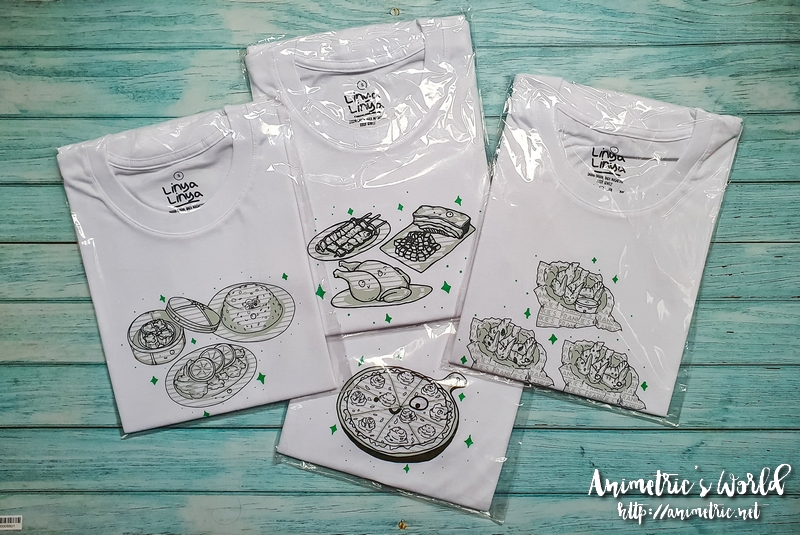 The good news is, I'm giving away four (4) of these shirts to one (1) lucky winner! Different sized shirts with designs featuring North Park, Andok's, Frankie's, and Angel's Pizza. But first, let me tell you about my GrabFood Signatures favorites:
On the top of my list is Conti's. Everyone here at home loves Conti's cakes. They're delicious, reasonably priced, and are sure to make any occasion a lot more special. Aside from cakes, Conti's also has delicious dishes like Baked Salmon and Roast Beef. You can even order their frozen ready-to-cook food via GrabFood.
Next on my list is Andok's. Andok's is a great source of delicious and affordable everyday fare. They have all the classics like Fried Chicken, Litson Manok, Pork Chop, Barbecue, and even seafood dishes like Rellenong Bangus. Serving portions are good and they really provide great value for money.
Last but definitely not the least is North Park, one of our go-to's when we're hankering for Chinese food. North Park has everything — beef, pork, fish, vegetables… then there's dimsum, noodles, and desserts too. We just love the variety! We haven't really been dining out so the next best thing for us is to order foods we're craving.
As I've mentioned earlier on, I will be giving away a set of shirts to one lucky winner but this is happening on my Instagram account. Just look for the photo with the shirts. 😀
Like this post? Subscribe to this blog by clicking HERE.
Let's stay connected: