We were invited to spend the weekend at Taal Vista Hotel in Tagaytay last June 30, 2012. Although our family loves going to Taal Vista Hotel for breakfast on Sundays, we've never tried staying overnight.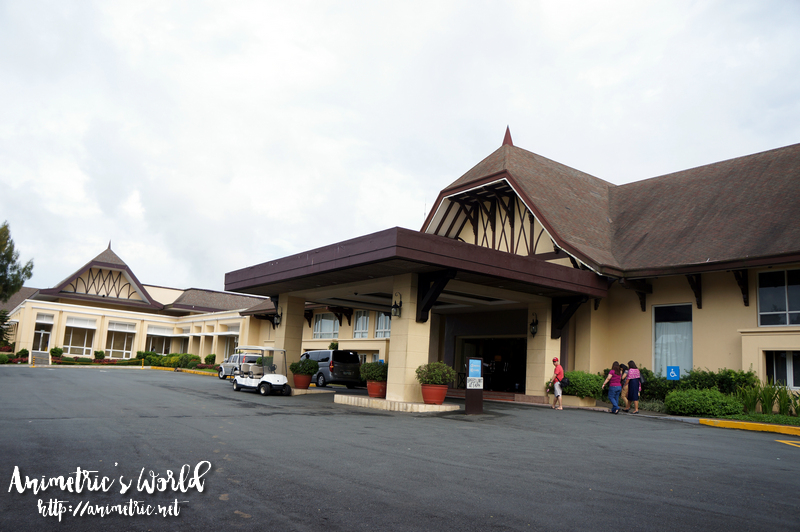 We arrived around 11am Saturday morning. It's about a 2-hour drive from Manila. Luckily, the weather was relatively clear and not too sunny.
We were served welcome drinks upon our arrival. We waited a bit as our rooms were readied.
Since there were four of us (hubby, myself, and two kids), we were given a Premier Room with a view of the  lake and the volcano outside the balcony. There was a king-sized bed and a couch on the side.
The room is also fully equipped with a flatscreen LCD TV (Skycable), house phone, hair dryer, electric kettle, complimentary bottles of water, coffee, and tea. There's wifi internet access too albeit the speed isn't that great. It's sufficient for checking mails, mobile uploads, and Twitter though. You also get free newspaper in the morning.
There's an area where you can place your luggage.
There's also a digital safe in the closet as well as slippers and an extra pillow.
The bathroom is pretty big… there's a toilet, shower, and bath tub.
There are toiletries provided — toothbrushes, shower caps, liquid soap, lotion, etc.
This is our view from the balcony. You can see the lake and the volcano.
Taal Vista Hotel also has a pool area in case you want to go swimming.
There's buffet breakfast, lunch, and dinner at Taal Vista Hotel. Our first meal there was lunch. Check out the array of salads made from fresh vegetables found in Tagaytay.
There was Paella too!
Lechon Macau was another box office hit.
I think this is Panna Cotta.
There were actually many other main dishes apart from those I've featured. Desserts were abundant too. What I really loved though was the homemade ice cream! I had them in champorado (chocolate porridge) and salted egg flavors. Simply delicious! Don't miss it if you eat at Taal Vista Hotel. The flavors vary every time.
Live entertainment is available during weekend lunches in the form of folk dances.
Food and accommodations were excellent during our stay at Taal Vista Hotel. It's fun walking around the hotel premises to catch some fresh air too. It's really a great venue for a family weekend. The free wifi internet is quite slow and unreliable though.
For reservations, contact:
Taal Vista Hotel
Kilometer 60 Aguinaldo Highway
Tagaytay City 4120 Philippines
+63(46)413-1000
http://www.taalvistahotel.com/
Like this post? Subscribe to this blog by clicking HERE.
Let's stay connected: