At last, the Starbucks Planner 2017! I missed the launch event because I went camping with my family and friends. Luckily the good folks over at Starbucks Philippines sent over these drool-worthy planners anyway.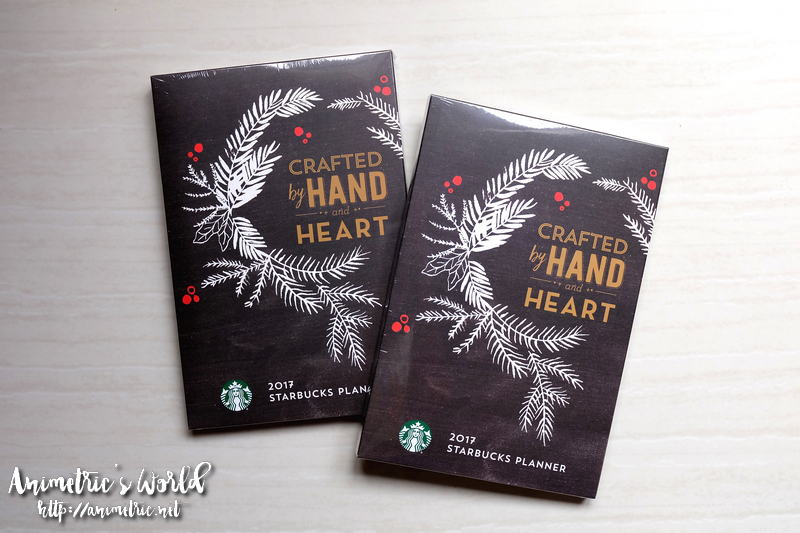 Year after year, Starbucks always finds a way to top its previous planner. I've seen them release up to 4 different designs for the holidays.
Just when I thought I've seen them all comes this shining shimmering mermaid-inspired planner.
The Starbucks Planner 2017 definitely has all the bells and whistles — an erasable pen, a beautiful zipper case…
My gosh this is probably the prettiest Starbucks Planner I've ever held. The shimmery gradient blue and green-toned cover is reminiscent of mermaid scales.
Then there's that other design which is just the thing to tickle every coffee-lover's fancy.
Everything about this planner screams caffeine.
But the Starbucks Planner 2017 isn't just pretty outside. The inside pages are just as lovely. Look! There's a magnetic macchiato bookmark too.
Each month is illustrated with its own exclusive artwork.
My gosh, I don't think any two pages are the same.
Check out my birthday month! I'm beyond impressed.
Waaaah they spared no expense in the printing, that's for sure.
The Starbucks Planner 2017 come with 10 coupons which you can use from January to October. Here's a rundown of the perks you can avail of:
Buy 1 Take 1 Espresso Beverage
Free 100g bag of whole bean coffee with purchase of Coffee Press or Coffee Maker
Buy 1 Take 1 Hot Brewed Coffee
Purchase any steel tumbler and get free tall handcrafted beverage
Buy 1 Take 1 Frappuccino
P50 off on any Starbucks mug or tumbler
Free grande handcrafted beverage when you reload P1,500 on your Starbucks Card
15% off Starbucks VIA or Teavana
Free double upsize on any beverage
Free Starbucks VIA 3-pack with Coffee Traveler purchase
Did I mention you get a sheet of stickers with the Starbucks Planner 2017 too?
For the complete mechanics on how you can get one of these planners, check out my preview post at http://www.animetric.net/starbucks-planner-2017-preview.html.
Like this post? Subscribe to this blog by clicking HERE.
Let's stay connected: