March is officially springtime. Cherry blossoms in bloom is definitely one of the highlights of this season. Starbucks Philippines embraces spring with cherry-blossom inspired offerings you can taste, see, and enjoy.
First we have two new cherry blossom-inspired drinks: Matcha Azuki Blossom Cream Frappuccino (P175 Tall / P190 Grande / P205 Venti) and Azuki Blossom Cream Frappuccino (P175 Tall / P190 Grande / P205 Venti). Both are creamy concoctions blended with sweet red bean and topped with fluffy whipped cream,pink and white rice blossom petals, and tart cranberry bits. The difference is, Matcha Azuki Blossom Cream is green tea-based while Azuki Blossom Cream is milk-based.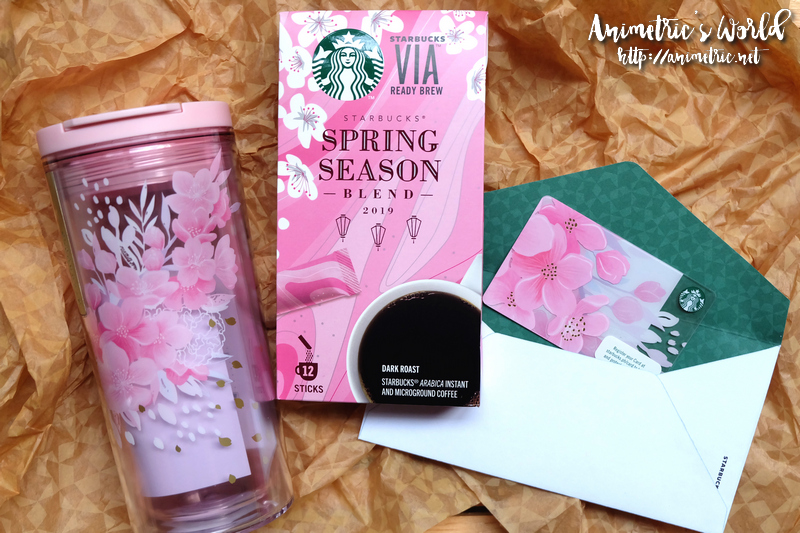 Starbucks coffee, Starbucks cards, and other merch are also sporting shades of pink and sakura-inspired themes. There's the dark cherry based Starbucks Spring Season Blend 2019 which is available as Whole Bean Coffee (P495 for 250g) and VIA Brew (P395). There's also a pretty 2019 Sakura Card you can get for a P300 minimum load. If pink is your thing, you'll be happy to know that there are several cherry blossom themed tumblers and even sakura pink bearista bear keychains.
Starting March 12, those who purchase the new azuki drinks can experience sakura season at Starbucks. Customers need only to scan the QR code found in each cup. After scanning, simply locate the Cherry Blossom banner to trigger the AR experience. You will now be able to take selfies under cherry trees with falling cherry blossoms.
All of the featured drinks and items above will be available until supplies last, so do visit the nearest Starbucks today to experience sakura season!
Like this post? Subscribe to this blog by clicking HERE.
Let's stay connected: