When we stayed at Sofitel Philippine Plaza Manila for the weekend, our room came with free Spiral Breakfast Buffet for two for the duration of our stay (2 nights). I told the Sofitel staff I wanted to avail of the 2 breakfasts for two all at the same time so that all four of us (hubby, myself, two kids) could enjoy the Spiral breakfast buffet on Sunday morning. They accommodated my request.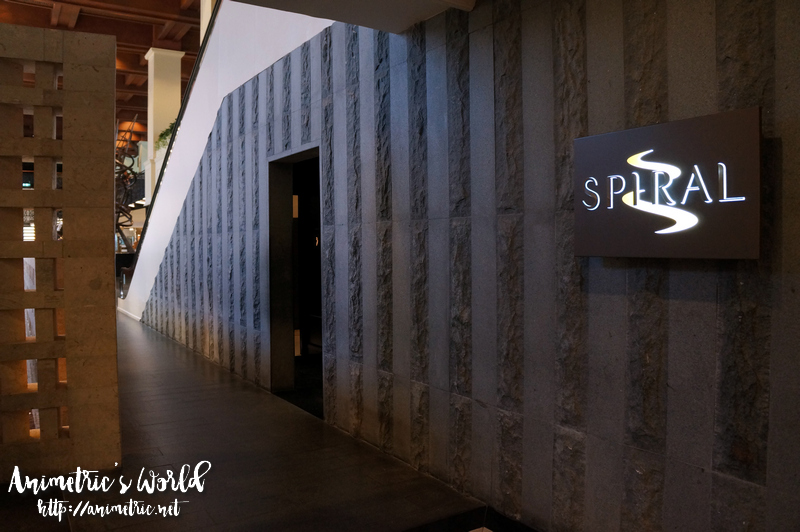 Thus on Sunday morning we made our way to the Spiral Breakfast Buffet. Spiral has quite a history. It underwent a long renovation period because it got flooded. Prior to the flood, I have always considered Spiral to be the best hotel buffet in town by merit of the vast selection of delicious food that it offers.
So anyhow, even if I had previously dined at Spiral for lunch and dinner (wasn't able to blog about my experiences because I was too busy eating, lol), it was my first time to have breakfast there. All sorts of breads were available for the taking.
And I do mean all sorts. From the healthy variety (wheat bread) to the more decadent custard-filled danish pastries… the Spiral Breakfast Buffet is bread paradise. There are even excellent jams from The Fruit Garden to complement the breads.
If you're not into breads, there's a Japanese station which serves miso soup, Japanese fried rice, chawan mushi, grilled salmon belly, etc. Talk about getting an early start, lol!
Of course, no breakfast buffet is complete without the usual suspects — thin and crispy bacon, sausages, hash brown, eggs (there's an omelet station too but since hubby and I had omelet practically everyday at Loews Hollywood Hotel, we decided to skip it).
There's a carving station which serves up Honey Ham (yum!), Hungarian Sausages, Meatloaf, and more.
There's salad too, albeit it's a lot simpler compared to the full arsenal of salads Spiral offers for lunch and dinner.
Ah, Spiral's famous cheese and cold cuts room is open for breakfast!
Inside this glass room is a huge selection of cheeses, nuts, dried fruits, and cold cuts.
I love getting little cheese pieces and drizzling them with truffle honey. Yum!
I skipped the cold cuts because I wanted to save up my calorie allocation for the honey ham and bacon, lol!
Want something piping hot to warm your tummy? You can head on over to the noodle station and have a customized bowl of mami made.
It's basically the Chinese section so there are lots of dimsum too — siomai, ham suy kok, spring rolls, etc.
What do you know, an orange juice machine where you can get your fill of unlimited freshly squeezed orange juice! So far Spiral is the only breakfast buffet I've seen with it.
I can never resist a glass of freshly squeezed orange juice. No sugar or water added, just pure juice.
There are other juices available too. If you're not into juices you can always have milk, coffee, or hot chocolate.
There are a lot of fresh fruits for breakfast. I especially loved the golden sweet pineapples.
There are drawers of yogurt and muesli in all sorts of flavors.
There's also a waffle station (though we didn't queue up for it) and a Filipino section with the usual garlic rice, danggit, daing na bangus, beef tapa… plus other odds and ends like this Bread and Butter Pudding. 🙂
The Spiral Breakfast Buffet costs about P1.9k per person, half price for kids below 12 years of age.
Spiral
Sofitel Philippine Plaza Manila
CCP Complex, Roxas Blvd., Pasay City
551-5555
http://spiralmanila.com/
Like this post? Subscribe to this blog by clicking HERE.
Let's stay connected: