I never thought I'd see the day when shopping for beauty products at SM Beauty would feel so much like shopping at Macy's, Nordstrom, or Bloomingdales in the US. Once upon a time, in order for me to be able to buy certain brands I had to either go elsewhere or order from abroad.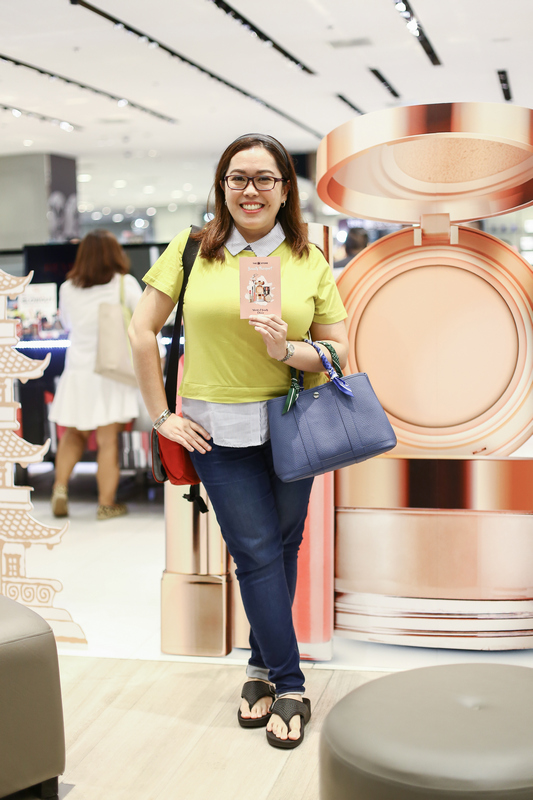 For us to experience the world of beauty, we were given passports to fill with stamps. We'd go around visiting different brands and we'd get rewarded with a stamp for every activity completed.
The Kate / Kanebo section and they had us do a word search.
I also played NYX's Guess the Shade game, which I aced lol.
It was tough guessing how many lipsticks there were in The Body Shop's jars. I went to 9 or 10 brands to complete my passport.
After completing the required number of stamps, I was rewarded with goodies from the participating brands! From the US, there's Maybelline, Covergirl, Revlon, Max Factor, Wet N Wild, LA Girl, NYX, IN2IT, BYS, 4U2 Cosmetics, and Jordana.
From Southeast Asia, we have K-Palette, Shiseido, Tonymoly, Etude House, Kate, Holika Holika, and Canmake.
SM Beauty also has the full arsenal of local brands like Happy Skin, Shawill, Ever Bilena, VMV Hypoallergenics, Fashion 21, FS Cosmetics, Pink Sugar, and Nichido among many others.
There are also European brands like L'oreal, Sleek, Catrice, The Body Shop, Essence, Flormar, Beyu, Makeup Factory, Deborah Milano, and Ingrid Cosmetics.
Special discounts and offers are available for SM Advantage Card holders so don't forget to take it with you when you visit SM Beauty! 😀
Like this post? Subscribe to this blog by clicking HERE.
Let's stay connected: