I bought a Shu Uemura Hard Formula Eyebrow Pencil a few weeks ago. I was surprised when they told me to wait at least 15-20 minutes for it since they were going to sharpen it naginata-style.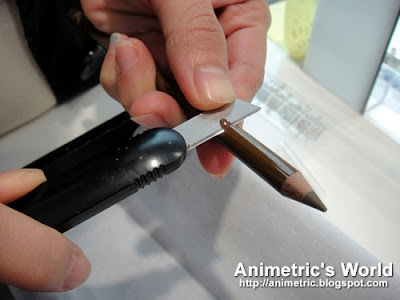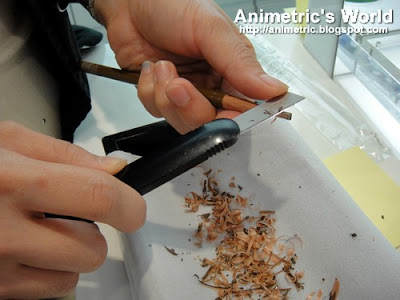 A naginata is a Japanese spear which I'm quite familiar with since I play a lot of Japanese video games. Pretty cool, since it's long it can reach longer distances. But I'm straying off topic…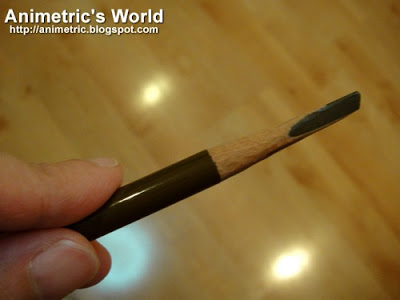 And so I took home a brand spanking new Shu Uemura Hard Formula Eyebrow Pencil in Hard 9 Walnut Brown. It sported a naginata-style tip which is supposed to make it easier for you to fill in your eyebrows since the strokes would resemble hair.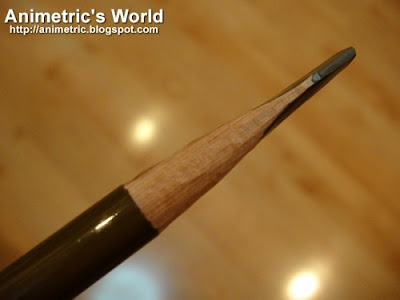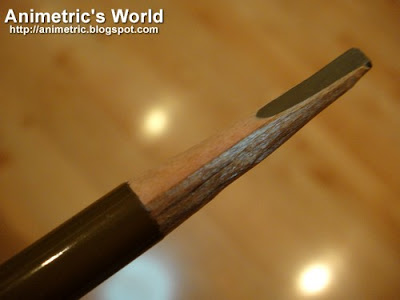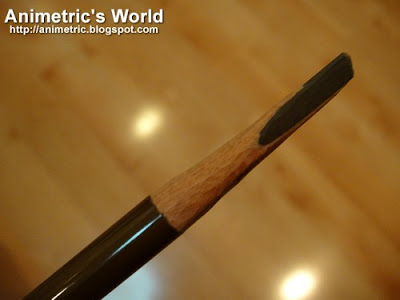 It's very different from the usual pencil tip. I tried drawing on my hand to show you a swatch of the shade but the pencil color would not come out on a flat, smooth, skin surface.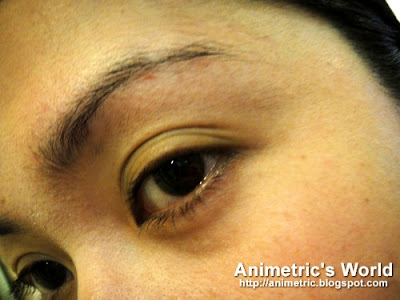 Anyhow these are my brows without anything. They're thick and dark but they're far from perfect as there are obvious gaps and spaces that need to be filled in.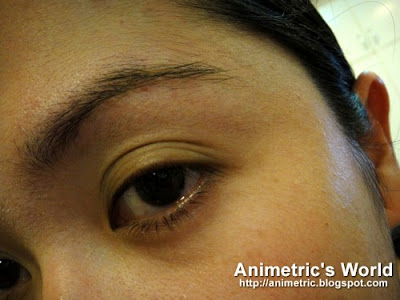 These are my brows after filling in a bit with the Walnut Brown Shu Uemura Hard Formula Eyebrow Pencil. I simply took the pencil and sort of colored through the whole length of my eyebrows. Would you believe that Shu Uemura Make-Up Artist Patrick Escobar used this same shade on almost all of us bloggers during the Shu event? It's that versatile so I can confidently say that if you're Asian, this is definitely your shade.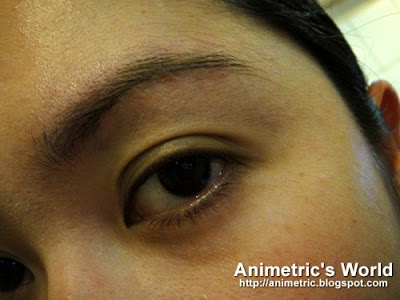 This is after I've completely filled in my eyebrows with the pencil. Looks natural doesn't it? It's as if my eyebrows are just really like that, haha! Note that on the above photos, I am not wearing any make-up… just the Shu Uemura Hard Formula Eyebrow Pencil in Walnut Brown.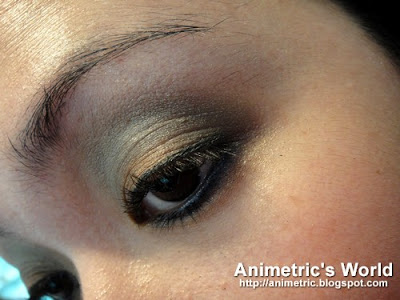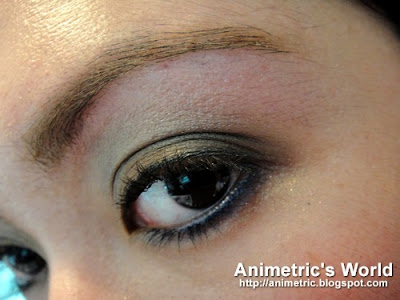 These are my eyebrows Patrick Escobar style, before and after using Shu Uemura Hard Formula Eyebrow Pencil in Walnut Brown and Shu Uemura Eyebrow Manicure.
Pros:
Easy to apply and virtually dummy-proof since the color is very natural. You can go on coloring practically forever and it still won't be overboard.
Stays on and lasts even if your skin is oily like mine.
Looks very natural.
Cons:
It's priced a bit high especially since you can buy other pencils for less than P1,000.
You have to keep coming back to your nearest Shu counter or boutique to have the naginata tip re-sharpened (if you prefer the naginata tip that is)… unless you can work with a cutter and do it yourself. It's not easy though, Patrick said it took him several years to master it.
All in all I'm very very happy with this purchase and I would definitely buy it again.
The Shu Uemura Hard Formula Eyebrow Pencil costs P1,400. It's available at all Shu Uemura boutiques and counters. I got mine at the Power Plant Mall. I daresay it's the best eyebrow pencil I've ever used!

Like this post? Subscribe to this blog by clicking HERE.
Become a Facebook Fan for more updates from Animetric's World.