TGIS! I love Saturdays. It's not so busy in the office so I can take off. Well this particular Saturday, my daughter and I went to check out Roy and Biv in Glorietta. Can you believe I have never ever been to Roy and Biv? Roy and Biv is owned by the same group behind Tickles and Apostrophe. I really had no idea what to expect.
Roy and Biv in Glorietta is located on the second floor. It's a corner store on the floor above National Bookstore. We were greeted by really colorful signage and an array of pantone colors on the walls.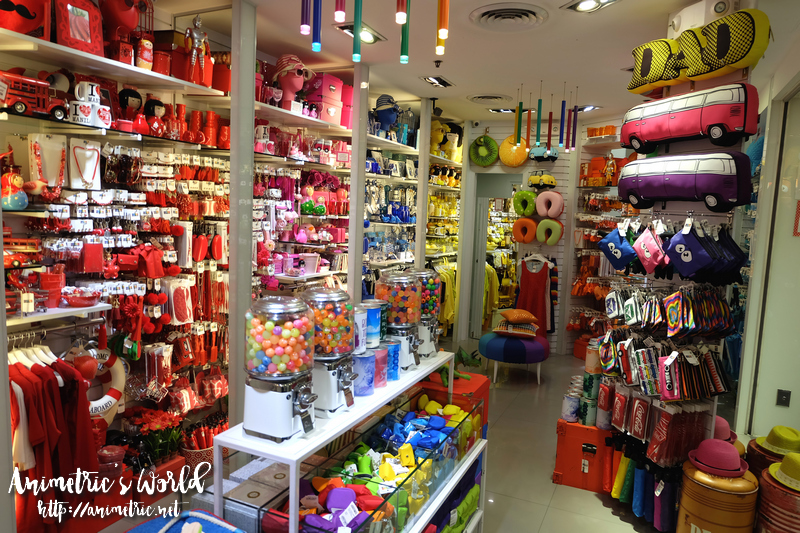 Whoa! Everything is impressively organized by color!
This is the red section. It's full of assorted knick knacks which include hair accessories, keychains, costume jewelry, ornaments for display, etc.
Spotted these cute Coca Cola ice bucket magnets at the red section. They cost P60 each.
Here's the yellow area!
Gotta love this LOL emoji zip pouch with keyring. It's P50 a pop.
There are 2 kinds of blue at Roy and Biv, the first one is indigo.
This unique flip flop wall hanger costs only P395.
Roses may be red but violets are definitely not blue at Roy and Biv.
I found these cute matryoshka coin banks at the violet section. They small ones cost P795 while the big ones cost P995.
I wonder what I'll find at the green area.
This cute Heineken magnet is what! Like the Coca Cola magnet, it costs P60 too.
Time to check out all things pink.
Found this Clip On LED Light for only P195!
For some reason the orange section made me feel hungry.
These cassette tape pouches are so retro they're cool! The price depends on the size. The 6-inch pouch costs P180.
Based on the store name, I'm guessing this is blue.
There's also a variety of colorful items scattered all over the store.
These rainbow pens cost P60 a piece.
I let my daughter do all the shopping!
Here's her haul: P1,000 Bill Coin Bank (P295), Cuties 5600 mAH Power Bank (P1,295), Blue Pearl Ponytail Holders (P80), Clip On Led Light (P195), Sakura Cat Keychain (P195), Tearable Eraser (P30 each), Kokeshi Doll Sign Pen (P30), Orange Pencil with Eraser (P10).
If you have a penchant for all things colorful, do visit Roy and Biv in Glorietta, Trinoma, Fairview Terraces, and Alabang Town Center!
Like this post? Subscribe to this blog by clicking HERE.
Let's stay connected: