Ready, set, shop as foodpanda unveils Groceries Day — an extraordinary three-day shopping extravaganza happening from August 18 – 20, 2023. This is the ultimate opportunity for avid online shoppers like me who don't like languishing away in traffic jams. Whether you're an existing foodpanda app user or a fresh face in the foodpanda family, Groceries Day is your ticket to incredible deals and discounts on a wide range of grocery items, exclusively available on the foodpanda app.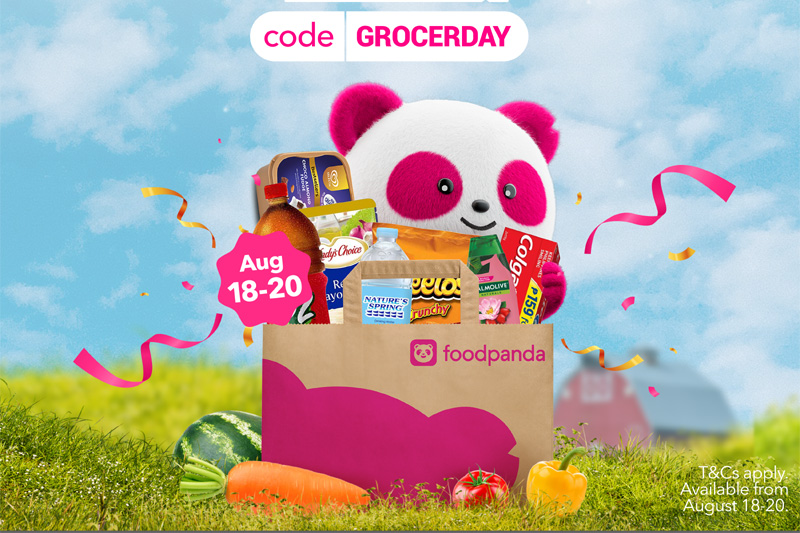 Groceries Day offers customers incredible deals and discounts across an assortment of grocery items. This fantastic opportunity also allows customers to revel in big savings, with discounts of up to 70% and an additional P300 discount using the code: GROCERDAY.
Brands like Selecta and PepsiCo have come together for Groceries Day to serve up treats like Selecta's Supreme Best Seller ice creams, Ruffles, Cheetos, FritoLay, and Quaker Oats. Let's not forget Nature Spring, URC, and Colgate Palmolive who are also part of this exciting lineup.
During this 3-day affair, foodpanda users can expect a wide variety of exceptional deals and discounts, so they can save up on their grocery shopping. Whether you are stocking up on everyday essentials, planning a special meal for your family, or simply looking to save money, Groceries Day is the perfect time for it.
So mark your calendars for August 18 – 20, 2023, and get your foodpanda app ready to embark on a one-of-a-kind grocery shopping journey. Not yet a foodpanda user? Download the app for free on the App Store or Google Play.
For more information about Groceries Day and all the incredible offers available, visit https://www.foodpanda.ph/. You can also find a complete list of partner merchants and brands that will be part of this spectacular event.
Like this post? Subscribe to this blog by clicking HERE.
Let's stay connected: