My daughter and I were invited to Red Ribbon's Barbie Fashionista Party held last Sept. 25, 2010. The event was graced by both media people and selected members of the Barbie Kiddie Club who were celebrating their birthdays in September.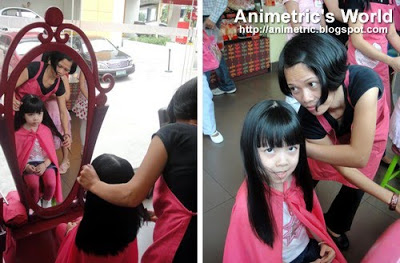 There was a quaint pink kiddie hair salon where little girls could have their hair styled.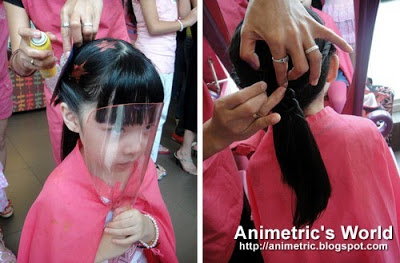 My daughter had her hair done. The stylist pulled it back into a fancy ponytail and then sprayed on various colors and shapes.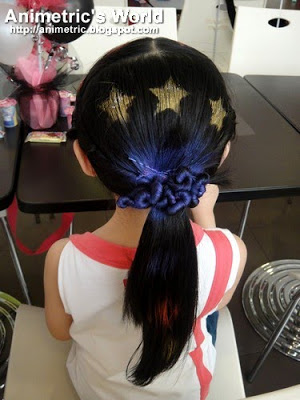 Voila! Since my little girl's hair is very dark, you can see the patterns and colors clearly.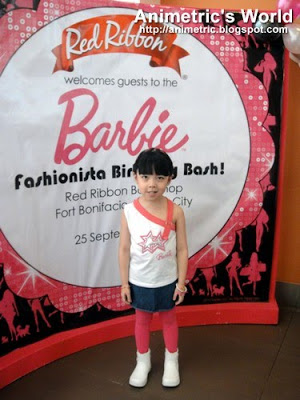 Kiddie guests were instructed to come in pink, Barbie's trademark color.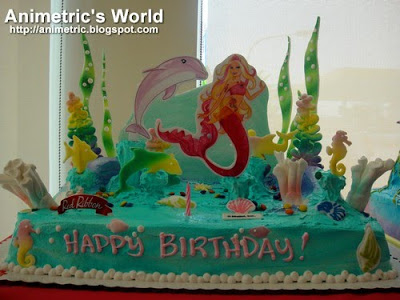 There were also lots of food, games, activities, and most importantly, beautiful Barbie 3D cakes in eye-popping designs. I especially liked the bright Barbie Mermaid Lagoon Cake. It's 12″ x 16″ in size and costs P2,500.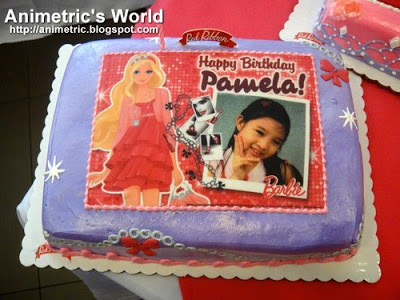 Birthday girls can also opt to have Barbie photo cakes featuring their favorite snapshots for a more personalized touch. Very pretty! You would surely hesitate to have a slice. That's the Barbie Fab Life Picture Cake above. It's 8″ x 12″ in size and costs P1,150.
Both Barbie 3D cakes and picture cakes require 3 days lead time. You can choose either chocolate or mocha for the cake flavor.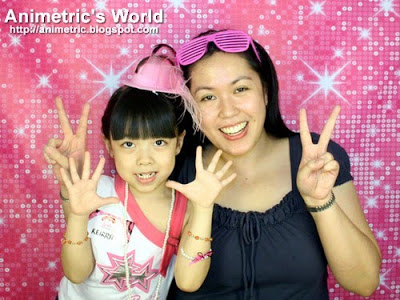 We had a chance to have our pics taken at the photo booth. Gotta love the sparkly pink background! It's very different from the usual logo-patterned backdrops that photo booths come with.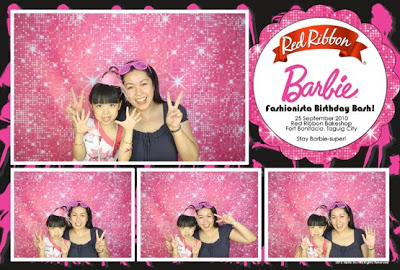 Thank you Red Ribbon for a fun-filled afternoon!
Like this post? Subscribe to this blog by clicking
HERE
.