Do you like pineapples on pizza? I know some purists who think putting pineapples on pizza is inappropriate. They think it's something Italians would never do. Italy is after all the birthplace of pizza. As for me, I find that it depends on if the pineapples go well with the other toppings. Pineapples can add a welcome dose of sweetness to an otherwise savory dish.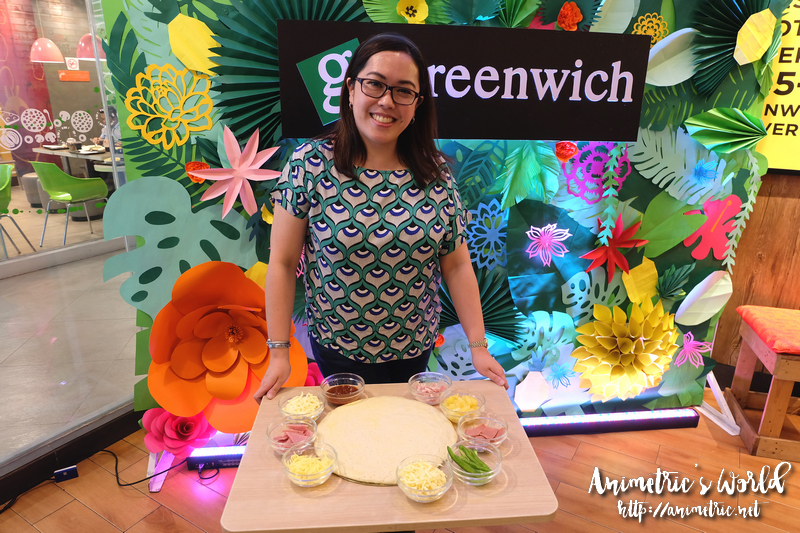 Did you know that it's Pizza Party Day on May 19? Greenwich is celebrating the occasion with their wildly popular Greenwich Hawaiian Overload Pizza! Let's see what goes into making one, shall we?
The Greenwich Hawaiian Overload Pizza has a whopping seven (7) toppings. There's tomato sauce, mozzarella cheese, 2 kinds of ham, cheddar cheese, green bell peppers, and bacon.
A staff member demonstrated how a Greenwich Hawaiian Overload Pizza is made. You start with the tomato sauce and then spread the mozzarella pieces all over it. Then you pile on the ham.
Then you top it with the other kind of ham, pineapples, and green bell peppers.
Finally you put cheddar cheese and seal the deal with even more mozzarella cheese. Oh I almost forgot, this pizza has bacon too!
This is what the Greenwich Hawaiian Overload Pizza looks like before it's placed inside the oven.
Whoa, Greenwich Hawaiian Overload Pizza fresh out of the oven!
How would you like to win 2 boxes of Greenwich Hawaiian Overload Pizza to celebrate Pizza Party Day this May 19? Just join my easy Instagram giveaway:
Follow @greenwichpizza and @animetric on IG.

Go to https://www.instagram.com/p/BT-VnOpDP86/. Repost or regram the photo I posted.

Tell me why you love Greenwich Hawaiian Overload Pizza. 

Use the hashtags

#LoveHawaiianOverload

and

#GreenwichXAnimetric

so I can track your entries.
Two (2) winners will be announced on May 18! Winners may pick up 2 boxes of Barkada Size Greenwich Hawaiian Overload Pizza from the nearest Greenwich branch. That said, anyone who can go to any Greenwich store here in the Philippines can join! Good luck, looking forward to reading your entries! 😀
Like this post? Subscribe to this blog by clicking HERE.
Let's stay connected: