One of the reasons I love using PayMaya is the rebates. They always have some form of rebate promo going on. I'm no longer surprised when I receive cash from time to time from PayMaya. This September, we have the PayMaya Triple Bill Deal. Just pay your bills using PayMaya and you can get up to P300 back!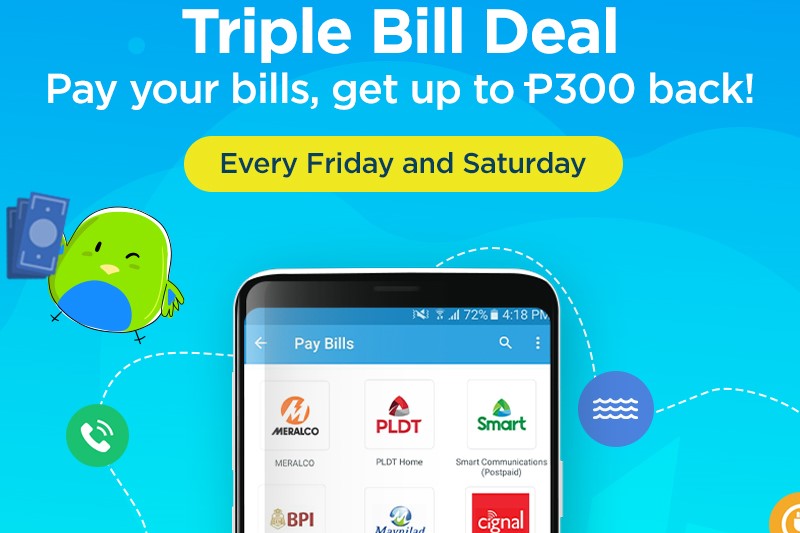 So how do you go about it? Just pay your bills worth a minimum of P1,000 using PayMaya every Friday and Saturday this September and get P100 rebate on your first 3 transactions. If you pay at least 3 unique bills worth P5,000 within the month you also get a chance to win next month's worth of bill payments. One hundred (100) lucky raffle winners will take home P10,000 each.
To avail of the PayMaya Triple Bill deal, just follow these simple steps:
Open the PayMaya app and select Pay Bills.
Choose your desired biller.
Enter the account number from your bill.
Enter the amount of your payment.
Confirm your payment.
You will immediately be notified in-app and via SMS that your payment was successful! You can pay your electricity, telco, water, cable TV, insurance bills and more using PayMaya.
It's that easy to pay for your bills with PayMaya! I used to have to set aside a day where I drive to a payment center and pay my bills. Now I can do this in the comforts of my own home… in my bedroom while watching my favorite K-Dramas lol.
In case you're not yet using PayMaya, now's a good time to register for your FREE account. Just download the PayMaya app and use my PayMaya referral code tksel3. Click the "Upgrade for Free" button within the app and submit the requirements. Account upgrades are usually done in as fast as 30 minutes. Once all these steps are completed, both you and I will get P50 each in our PayMaya accounts!
Like this post? Subscribe to this blog by clicking HERE.
Let's stay connected: