Origins was my original skincare brand back when I had not yet discovered Korean beauty products. I used to hoard Origins products whenever I'd visit the US. I'll always have a soft spot for this brand because honestly speaking they make excellent products. Their motto has always been powered by nature and proven by science. I rediscovered it lately when I tried Origins Original Skin Retexturizing Mask (₱1,450).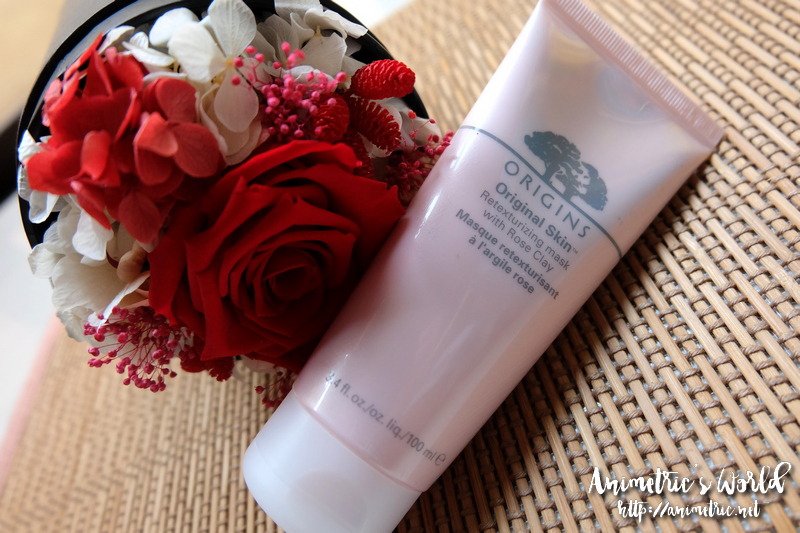 Origins Original Skin Rextexturizing Mask is formulated with Mediterranean Rose Clay, Canadian Willowherb, and exfoliating Jojoba Beads. It's good for all skin types as it deep cleans and improves skin texture after one use.
Pink, pasty, and gritty, it looks and feels like a mud mask.
You apply a thin layer over a clean face then wait for it to dry… that's around 15 minutes. I love the cool, soothing feeling I get upon application.
You wash it off afterwards. I use this when I feel that my face isn't as clean as I'd like it to be. It usually happens when I wear makeup around 3x in a week.
What I like about Origins Original Skin Retexturizing Mask:
It deep cleans without drying the skin. There was one week when my skin felt scaly, I have no idea why. I used this and it was like all the surface dirt and problems washed off with the mask. My skin's clarity was restored right away.
My skin feels super smooth, clean, and problem-free after use.
There's an immediate brightening effect.
It's gentle enough for my teenage kids to use. They love how it cleans their pores.
Philippine price is lower than the US SRP of US$27 + sales tax.
Downside? Well it's pretty pricey compared to its Korean equivalents but wow, this product delivers what it promises right away. It's probably one of the best (if not the best) exfoliating products I've used.
Origins Original Skin Retexturizing Mask is available for P1,450 at the Origins Flagship Store on Lazada.
Like this post? Subscribe to this blog by clicking HERE.
Let's stay connected: