Taking care of our health is of utmost importance as the pandemic continues to rage through our communities. This time, with the more infectious Omicron variant. With the higher chances of exposure to the Covid-19 virus, one of the ways to ensure your safety and that of your family is to limit the time spent around other people. This is why most have turned to online shopping for their essentials. This limits exposure at crowded places such as drugstores, supermarkets, and other stores.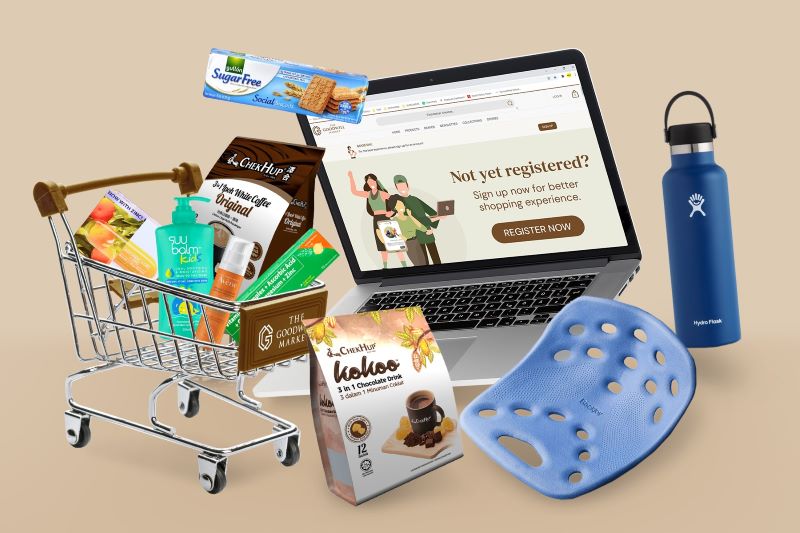 Many of us are doing the smart thing by shopping at our trusted online stores. If you have not yet tried shopping at The Goodwill Market, this is a good the time to choose better for your health. The Goodwill Market is an e-commerce platform owned and operated by Dygen Pharma Distribution Corporation. It features a well-curated lineup of premium and healthy product choices for daily life. 
According to General Manager May Panganiban, "Our vision is to make premium brands in the Philippine market more accessible to consumers. The Goodwill Market aims to bring convenience with ease of ordering online and fuss-free delivery, while offering healthy choices to help you take care of yourself and your family. We have also built a community of like-minded consumers with our regular newsletter and in-site articles that can help you find the right fit for your lifestyle needs." 
With the proliferation of counterfeit health and wellness products, it is important to note that all items in The Goodwill Market's extensive catalogue are authentic and safe. Among the products that are available in its online catalogue are essential vitamin supplements, healthy cooking ingredients, nutritious snacks for kids, and beverages that include coffee, tea, and juices.  The online site also carries gentle skincare products for babies and mommies — ideal for your stay-at-home glow-up routine. The catalogue has recently expanded its product lines to include lifestyle brands such as insulation flasks that can help you stay hydrated and ergodynamic cushions to protect your back as you work from home. 
All of these products are conveniently available through The Goodwill Market website www.goodwill.market with free delivery at no minimum purchase requirement. You can also choose to order products and have them delivered to friends and family to help more Filipinos enjoy healthy living at home.
Like this post? Subscribe to this blog by clicking HERE.
Let's stay connected: