I like um… serious-looking accessories. What I mean by that is, classic and above the usual trendy stuff you'd find in chains like F21 but less expensive compared to the real heavy duty 24k type things you can buy from Chinatown jewelers.
Photo opp with renowned stylist Jenni Epperson. She's so warm and friendly!
Anyhow, Morellato, Italy's largest watch and jewelry brand, fits the bill when it comes to the type of accessories I'd like to use. Loud isn't my thing, I want my bracelets, necklaces, and earrings on the simple and elegant side. We were in for a treat because stylist extraordinaire Jenni Epperson herself shared some style tips during the last event.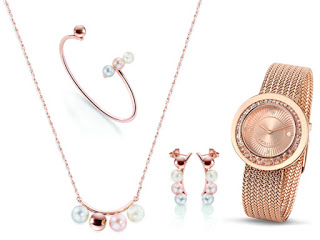 Rose Gold accessories from Morellato
So anyway, going back to Jenni's style tips, she shared three of the season's biggest trends:
Rose Gold – According to Jenni, Rose Gold is a great color to work with in terms of style. It's easy to mix and match because you can wear it with both silver and gold (remember the tricolor jewelry fad once upon a time?), it also looks good with diamonds and pearls… it's a versatile choice which goes
well with different colored outfits too. Rose Gold flatters light, medium, and dark skin tones.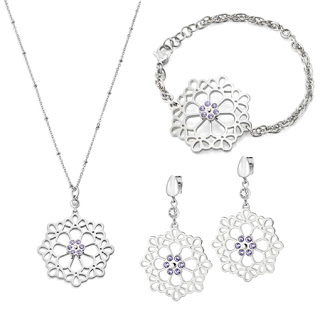 Lace Cutout sccessories from Morellato
Lace Cutouts – Dainty and feminine, lace cutouts are yet another style trend this season. I love how elegant they look! These are my kind of accessories — noticeable but not loud. Very classy!
Pearl accessories from Morellato
Pearls – Hahaha, somehow when you say pearls I always imagine the usual string of pearls old ladies are fond of wearing. But as you can see, that's not how it should be. The way pearls are incorporated into jewelry pieces these days, you'd think they were art sculptures. The combination of pearls and metal exudes a very modern (and youthful!) look and feel.
The good news is, Morellato has a lot of the above — Rose Gold, Lace Cutouts, and Pearls so you can mix, match, and accessorize with what's in season!
Mica in Morellato
So anyway, after Jenni's talk, it was time to put what she shared into practice. Attendees were tasked with accessorizing two models, Mica and Wilma.
Wilma in Morellato
It was actually a contest and the group who did Mica won!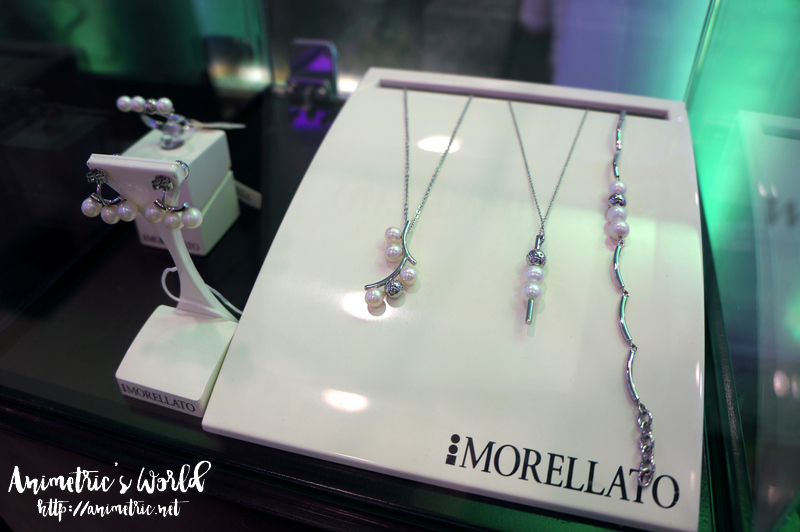 Here are more pearls.
More lace cutouts too!
Or you can pick out charms called Morellato Drops and customize your own jewelry.
There are a lot to choose from!
This is what I have now, will check out what I can add to it when I visit Morellato!
Morellato jewelry and watches are available in SM The Block, Shangrila Plaza Mall, SM Clark, Ayala Cebu, Landmark, Trinoma, SM Megamall, Veranza Mall, SM MOA, SM Makati, ATC, SM Cubao, Aura, SM Megamall Department Store, SM San Mateo.
Like this post? Subscribe to this blog by clicking HERE.
Let's stay connected: