During our Taiwan trip, we made it a point to reserve somewhere nice the night of December 24, 2010. It was our Christmas dinner after all. 🙂
We found Mo-Mo Paradise inside K-Mall, a shopping center beside our hotel. For NT399 (P598.50) per head, we could avail of an eat-all-you-can hot pot meal with unlimited Japanese rice, vegetables, and meat. My 6-year old daughter only had to pay NT100 (P150). The only catch was we could only stay in the restaurant for 1.5 hours, so we had to eat our fill within the alloted time.
The first thing you do is choose a soup base for your hot pot. My mom-in-law picked plain soup with nori (seaweed). It tasted very much like plain boiled water, haha. Next time we will be more adventurous as there are several types of soup bases available.
Then you're first served some pickles as appetizers.
You're then brought a set of fresh vegetables. There's sweet corn, carrots, mushrooms, cabbage, etc.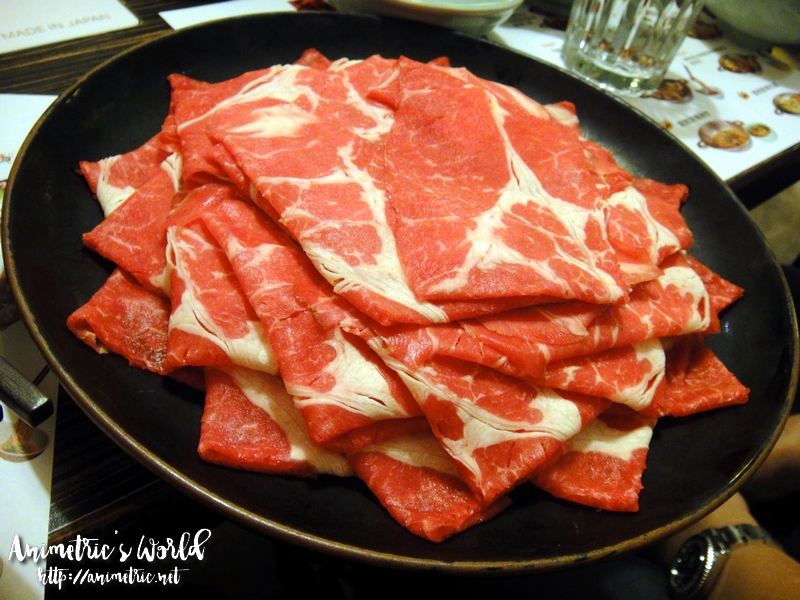 The Mo-Mo Paradise specialty is Japanese beef. The meat was lean, fresh, and it had just the right marbling so it's not overly fatty yet it's very tender when cooked.
I couldn't believe we could eat as much high quality Japanese beef as we wanted.
We had so many kinds of beef, also some pork I think. I wasn't really sure anymore as my in-laws did all the ordering. I noticed that the ingredients are all very fresh and tasty — the corn was very sweet, the veggies crisp, the mushrooms juicy, etc.
It was a good Christmas dinner. The staff were very nice and friendly too, albeit they could not really speak English. We had to converse with them in Mandarin.
There's also complimentary dessert. We were served a small scoop of lime sherbet each, perfect for cleansing the palate after such a hearty meal.
For more info about Mo-Mo Paradise, log on to https://www.mo-mo.com.tw/.
Like this post? Subscribe to this blog by clicking HERE.
Let's stay connected: