Okay so my daughter's not exactly a baby anymore. She just turned 10 last month but I still treat her like a baby, lol. I told her that she would still be my baby even when she turns 20.
Anyhow, both my baby girl and I were invited to the Mini Melissa event a few weeks back. Everybody who reads my blog knows that Melissa is my favorite shoe brand and so of course, we were only too happy to attend. We dropped by Geleia in Shangrila Plaza Mall after school.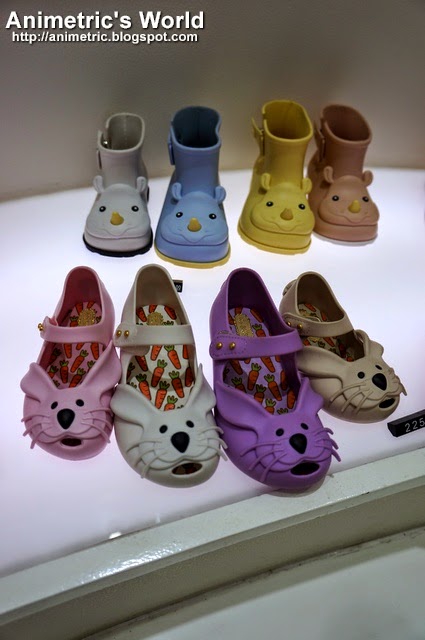 Mini Melissa Ultragirl Happy Easter (P2,250, front row)
Mini Melissa Sugar Rain Boot (P2,450, back row)
Although I shop at Geleia a lot, I've never really paid attention to the children's styles. This is the first time I really looked.
Mini Melissa Aranha V (P1,999, front row)
Mini Melissa Polibolha (P1,999, back row)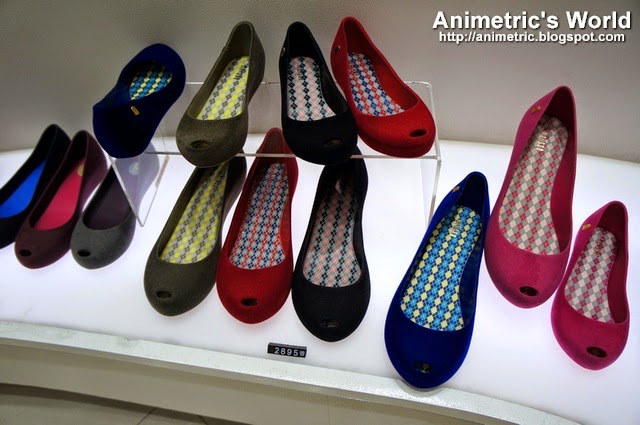 Melissa Ultragirl IV Kids (P2,895)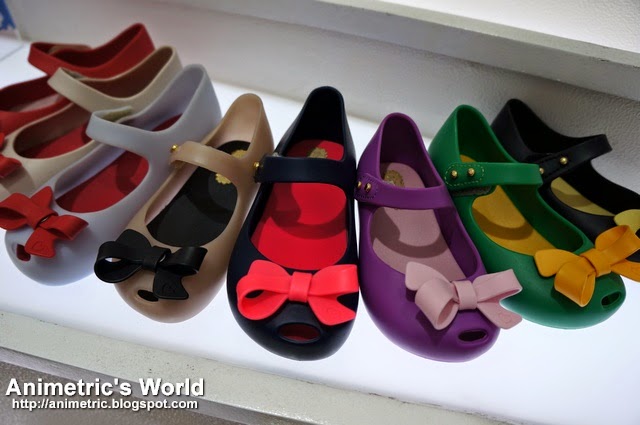 Mini Melissa Ultragirl Bow (P2,250)
My daughter got to choose her first pair of Melissas and she opted for the Ultragirl IV Kids in Flocked Grey.
I was telling her to get the glittery ones but she was set on this pair.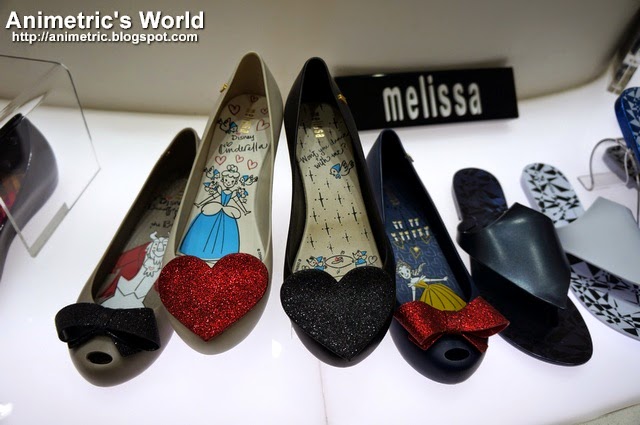 Melissa Ultragirl Sweet Love + Disney (P2,895)
Then it was my turn to pick out a pair. Almost all my Melissas have 3 to 4-inch heels but I'm not a fan of ballet flats.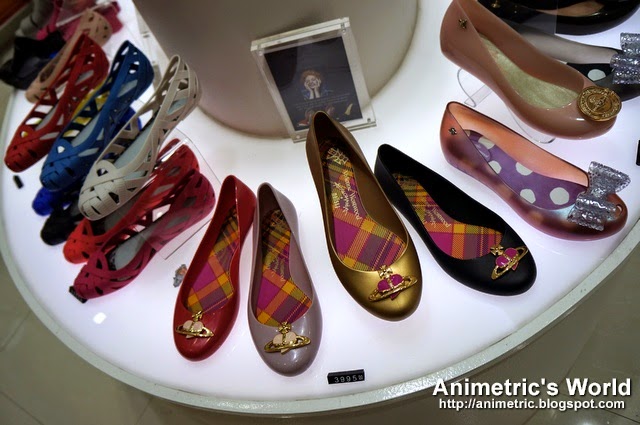 Jean Jason Wu IV (P3,250) and Melissa + Vivienne Westwood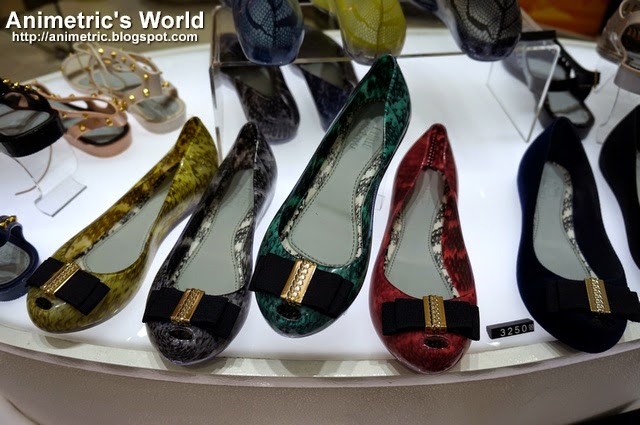 Melissa Ultragirl Jason Wu V (P3,250)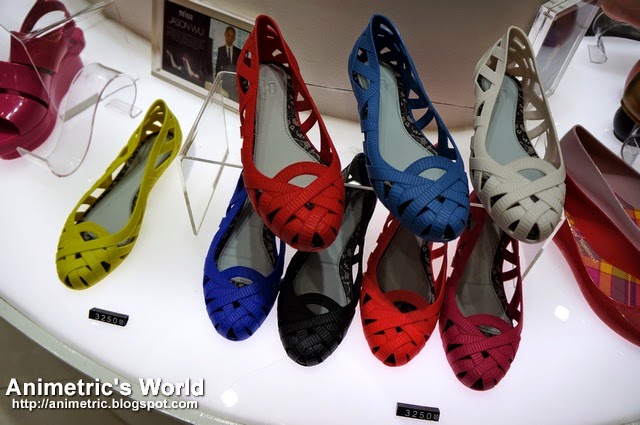 Jean Jason Wu IV (P3,250)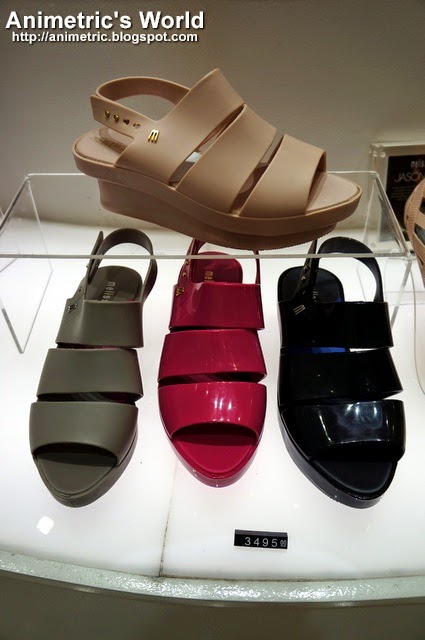 Melissa Style (P3,495)
Melissa Style caught my eye because it looked like something I could use while driving. I can't drive with high-heeled Melissas. This one had some height but not too much. I really really dislike flats.
I decided to go for the gray ones.
I preferred the matte gray look as opposed to the shiny black pair I tried on first. Strangers actually approach me just to ask what shoes I'm wearing when I have these on
!
Us mommy bloggers and our mini me's all got to take home a pair of our choice. Thank you so much Melissa Philippines! This is officially my 7th pair of Melissas! I wear them a lot as they're very comfy and I can walk and drive around for long periods of time with them.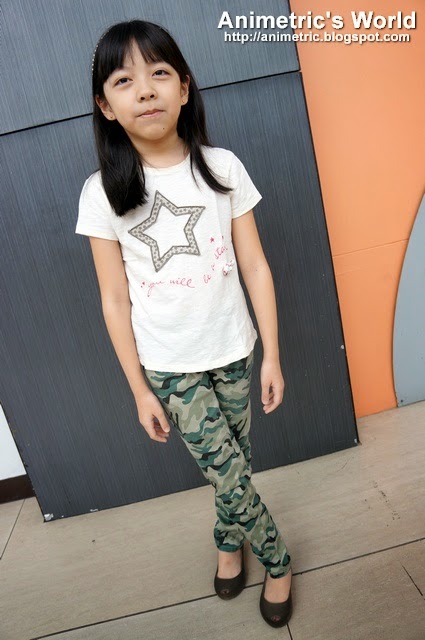 Shirt: Zara Kids / Pants: Just Tees / Shoes: Melissa
Here's my daughter's OOTD with her Melissa Ultragirl IV in Flocked Grey. She loves these shoes to pieces, she always says it's the most comfortable pair of flats she has ever owned. I think it's safe to say Melissa is now OUR favorite shoe brand! 😀
To buy online or to find the nearest Geleia store, log on to http://www.melissaphilippines.com/.

Like this post? Subscribe to this blog by clicking HERE.
Let's stay connected: