We stayed for two nights at the MGM Grand Hotel and Casino during our recent trip to Las Vegas, Nevada. MGM is where Philippine boxing hero Manny Pacquiao usually fights. In fact he has a match this coming May 2011.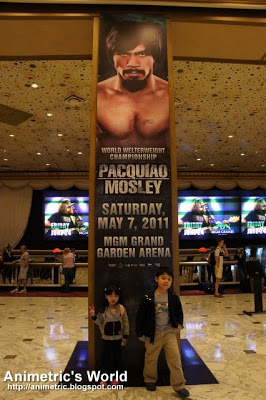 My stepdad watches Pacquiao fights religiously at the MGM. Posters for his next fight already decorated the main lobby of the hotel.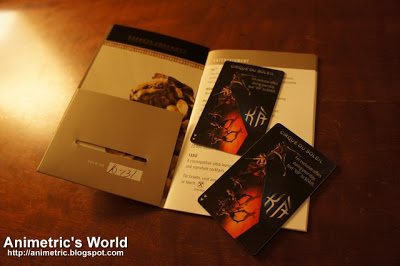 We checked in at almost 10pm since we left Los Angeles around 5pm. We stopped for food and a restroom break once during the drive. My mom said when there's a Pacquiao fight the keycards would have his and the challenger's photo.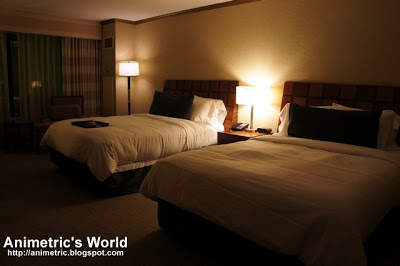 We got a Deluxe Room (also known as a Grand Tower Room) with two queen beds. It's a huge room which can accommodate a family of four comfortably so it's perfect for us. Alternatively, you can opt for a Deluxe Room with one king bed instead of this one.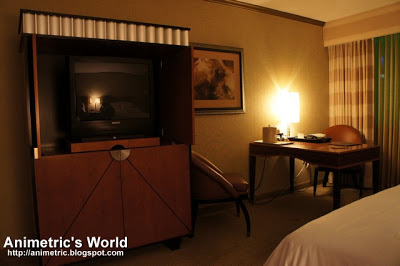 The room is equipped with a TV, study, and free high-speed internet access both wired and wireless.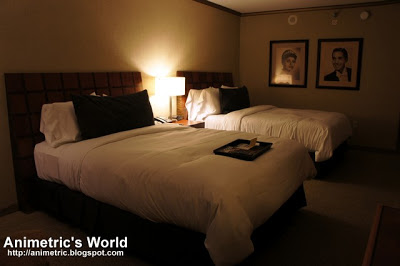 Framed photos of classic MGM actors and actresses adorn the walls. Our wall had a photo of Sophia Loren and some guys I could not identify.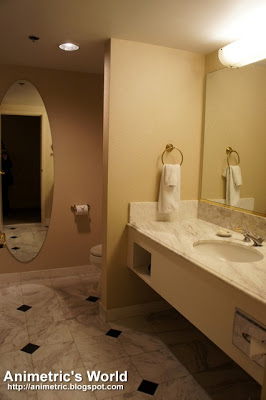 Just like the bedroom area, the bathroom is big. There's a separate sink, shower, and toilet area. There's a full-length mirror, hair dryer, and multitude of towels too.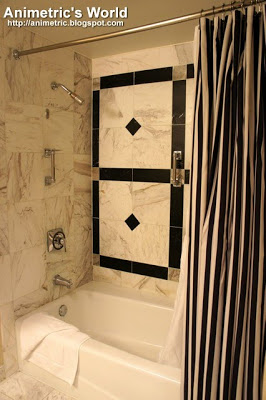 The bathtub is spacious, not cramped like the ones you would usually find in Asian hotels. You can actually take a luxurious bubble bath in comfort.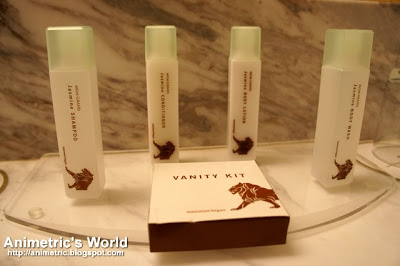 Amenities include shampoo, soap, shower gel, conditioner, lotion, and a vanity kit containing cotton buds and cotton pads. There's no toothbrush set or bedroom slippers provided although you can just call housekeeping and request for some free of charge.
I just want to share that MGM has a very good ventilation and air purifying system so even if you pass by the casino areas you don't end up smelling like cigarette smoke. Rates vary depending on when you make your reservations. When we called, we were quoted US$140 per night. For more information, log on to http://www.mgmgrand.com/hotel/
Like this post? Subscribe to this blog by clicking HERE.
Let's stay connected: