I got a chance to give the Maybelline Long Extreme Stiletto Mascara a trial run during the Maybelline Stiletto Run at Robinsons Place Manila last March 15, 2011.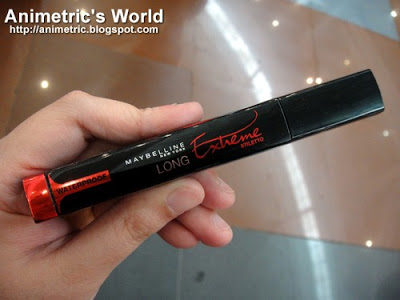 I like the sleek red and black packaging. It's like a magic wand. 😀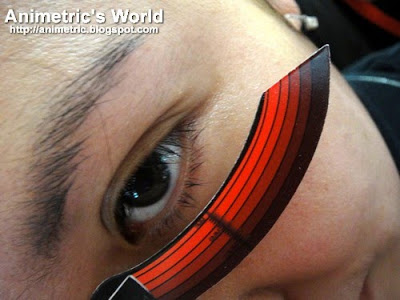 There's this cardboard ruler for you to measure your eyelashes with.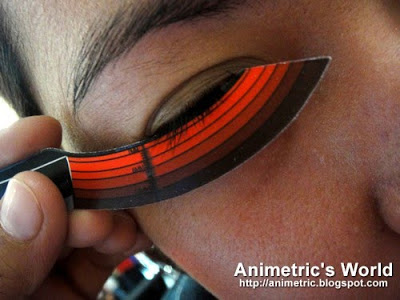 It was kind of tricky for the promo girl to aim the ruler correctly, I was getting teary-eyed. After I snapped a photo, she applied the mascara on my lashes.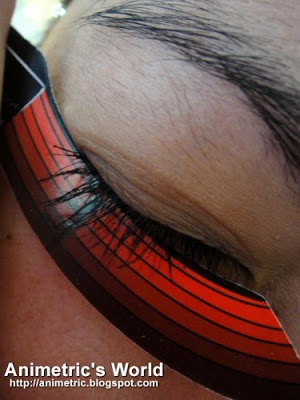 And wow! My lashes could only reach around the third bar of the ruler without the mascara. After applying Maybelline Long Extreme Stiletto Mascara, the it could touch the fourth and fifth bar already. I think if I apply it by myself I would get even more dramatic results. I'll try that sometime and snap a photo. 🙂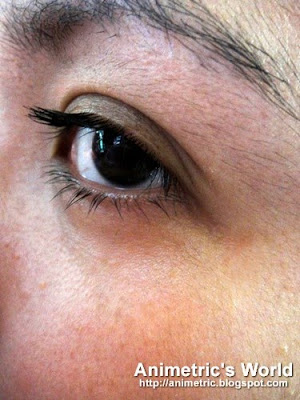 This is my after shot. I'm not wearing any make-up, just Maybelline Long Extreme Stiletto Mascara on my upper lashes. It really lengthens dramatically. It's waterproof and smudge-proof too. I thought it looked quite natural. As they say, Maybelline Long Extreme Stiletto Mascara does for your eyes what stilettos do for your legs — make them look longer, leaner, and sexier. 🙂
I was able to remove it easily with some cleansing oil when I got home, so taking it off is pretty problem-free.
Maybelline Long Extreme Stiletto Mascara retails for a reasonable P349. It's available in leading department stores and drugstores nationwide.

Like this post? Subscribe to this blog by clicking HERE.
Let's stay connected: