My father-in-law treated us all to dinner one weekend evening at Mann Hann Restaurant along Jose Abad Santos St. in San Juan. I think there were 10 of us in the group.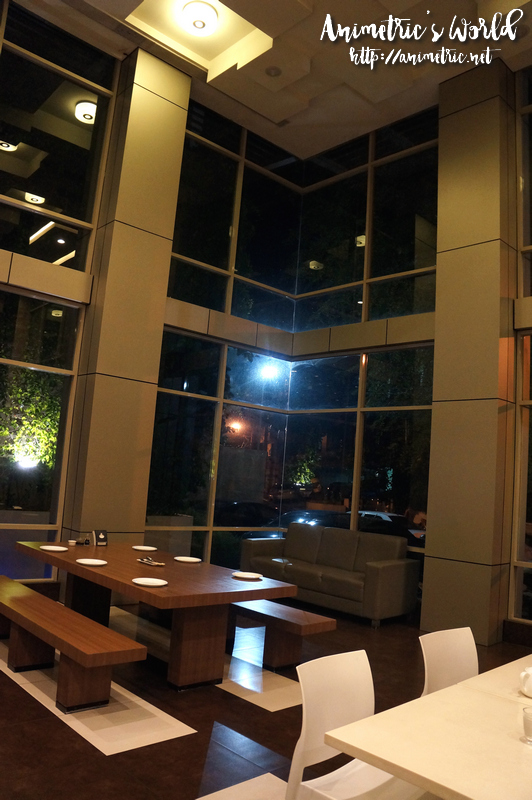 I've always liked Mann Hann Restaurant because of the high ceilings and the brightly lit spacious dining area. During the day they don't even need lights because the natural light goes in the windows — almost the entire facade is comprised of windows.
We started out with everybody's favorite Yang Chow Fried Rice (P300). It's got eggs, bits of barbecued pork, and green onions. It's really tasty and one order is good for maybe 4 people. We had this and Salted Fish Fried Rice (P300, not pictured) which looks more or less the same. Instead of barbecued pork it has salted fish and bits of chicken. My daughter and I liked the Salted Fish Fried Rice better than the Yang Chow.
We ordered Lechon Macau with Tofu (P300). It's unique because unlike the usual dry and crispy Lechon Macau, this one is stewed in sauce along with pieces of soft fried tofu. It was okay, but I think I prefer the crispy kind of Lechon Macau.
We also had Seafood Pancit Canton (P300) for additional carbs since there were 10 of us. It's similar to birthday noodles except that it's loaded with seafood — squid, fish, shrimp… I passed, lol.
Chinese Style Beef Tenderloin (P310) is sweet and savory at the same time. It really goes well with onions. The beef was pretty tender.
As per the kids' request, we ordered Sweet and Sour Pork (P285). I like Mann Hann's version as the pork is meaty and quite crunchy even when drenched in sauce. It's mixed with pineapples, scallions, and green bell peppers.
Last but not least was Steamed Fish Fillet (P275). This is how I like my fish — soft, boneless, filleted, and cooked with lots of garlic, lol! Yummy!
We shared a 1-liter carafe of their surprisingly refreshing Honey Lemon Tea (P110). It's brewed plus they use real lemons and honey to make it so it's a lot better than the powdered variety restaurants usually serve.
Mann Hann Restaurant is a nice, reasonably priced place which serves all the usual Chinese favorites. Although we didn't order dimsum, their menu is complete with items like Siomai, Hakaw, Siopao, Radish Cake, and lots more. Just about every familiar Chinese dish you can think of is actually in their menu. They have a freezer full of Korean ice cream (Melona, Binggrae, etc.) for dessert too, you just pay by the piece. It's a great go-to place for us when we just want to eat Chinese food since it's near everyone (us and the in-laws).
Mann Hann Restaurant
233 J. Abad Santos St.,
Little Baguio, San Juan City
723-2917 to 18
Like this post? Subscribe to this blog by clicking HERE.
Let's stay connected: