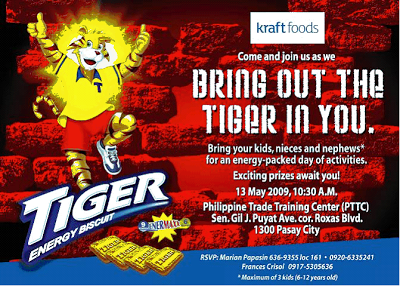 Kraft Foods Philippines launched Tiger Energy Biscuit with ENERMAXX last May 13, 2009 at the Philippine Trade Training Center. I was quite excited about the event since one of my dilemmas as a mom is what to feed my kids. My eldest child is 8 years old and is an active grade schooler, so preparing his daily baon is a challenge. Since the invitation stated that kids 6-12 years old were welcome to join the event, I brought him along.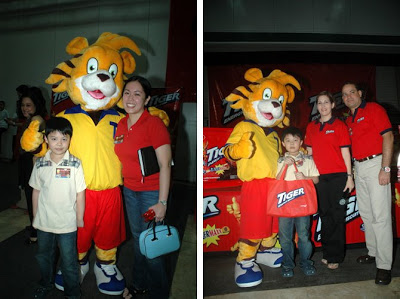 Kraft's Tiger Energy Biscuit aims to help Filipino moms provide their kids with the energy needed to win. The launch kicked off with a presentation from nutritionist Ms. Joan Sumpio, RND. Ms. Sumpio discussed the importance of sports and the role of proper nutrition in getting kids into competitive sports. Kraft's Category Marketing Manager for snacks, Mr. Elio Machillanda, also flew in from Venezuela to launch Tiger Energy Biscuits in the Philippines. Celebrity mom and fitness buff Ms. Jackie Lou Blanco was formally introduced as Tiger Energy Biscuit's official endorser along with Tigo, Kraft Energy Biscuit's mascot.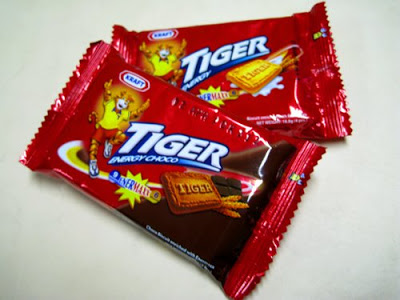 Kraft's Tiger Energy Biscuit contains ENERMAXX, a combination of 9 vitamins (vitamins A, B1, B2, B3, B5, B6, B12, D, E) and 6 minerals (calcium, magnesium, iron, iodine, zinc, and sodium) formulated to give children extra energy. It comes in two flavors — vanilla and chocolate. A pack of 4 biscuits retails for a very affordable P3.60, so everyone can enjoy the nutritional benefits.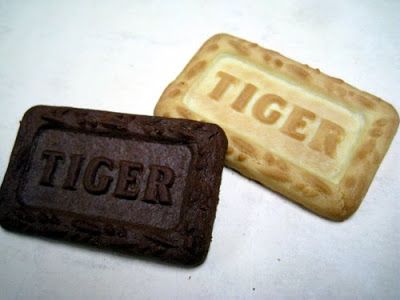 My son loved the chocolate-flavored Tiger Energy Biscuit. It wasn't overly sweet or sugary like most of the kiddie biscuits or energy bars being sold in supermarkets because Ms. Sumpio explained that its primary ingredient is wheat flour instead of sugar. Kraft's Tiger Energy Biscuit is a great option for snacks, so I'll definitely include it in my son's baon line-up come school opening.
*Event photos by Agatep Associates, Inc.
**Product photos by Rowena Wendy Lei