Every time I go to Japan, I see Kracie Ichikami hair products on drugstore shelves. They always come in big half-liter pump bottles so they're really heavy. That said, much as I wanted to take home different variants to try, it wasn't very convenient. Because I have really bad hair, hair products are my weakness. I always make it a point to check the selection when I go abroad.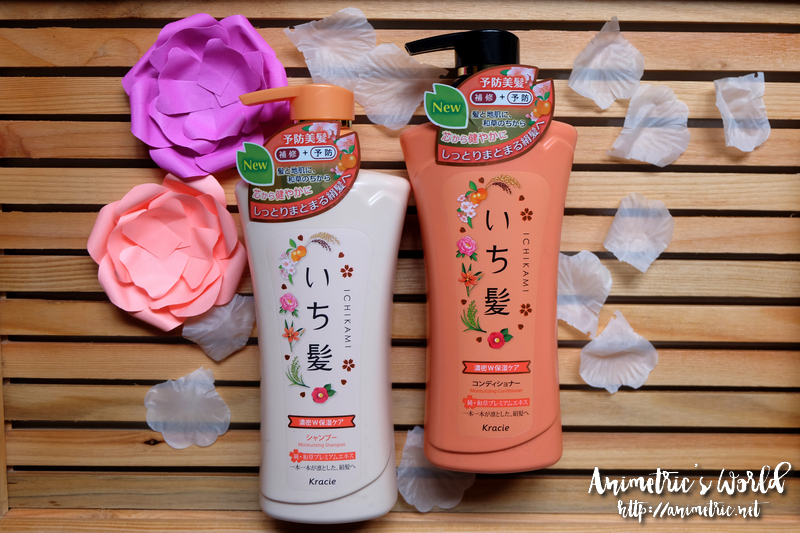 Lucky for me Kracie Ichikami is now available in the Philippines! I was sent Kracie Ichikami Moisturizing Shampoo and Conditioner to try. These 480ml pump bottles are available at Beauty Bar for P595 each. Both are sulfate-free but the shampoo is also silicone-free.
The Kracie Ichikami hair care series is formulated with pure Japanese botanical essences. These contain extracts from Black Rice, Apricot Oil, Tea Flower Extract, Cherry Blossom Extract, etc. They function by combining Repair + Defense, moisturizing both the hair and the scalp.
So I gave it a go. I can't get over how fresh and nice my hair smelled all day long. It was also moisturized and frizz-free.
Okay so here's the thing — I wanted to put how long the fresh scent would last so after using Kracie Ichikami Moisturizing Shampoo and Conditioner, I didn't wash my hair for 2 straight days. My hair still smelled good on day 3! I cooked dinner both nights too.
What I like about Kracie Ichikami Moisturizing Shampoo and Conditioner:
Love the fresh fruity floral scent! It's long-lasting too. There are nights I'm so tired I just want to sleep. My hair takes so long to dry sometimes I just shower and skip washing it.
My hair was soft and frizz-free after washing and conditioning with this set.
As with most things Japanese, I super love the packaging!
Downside? The detangling function isn't as good on my hair as I'd like it to be. My hair is chemically treated. Even if I apply a lot of conditioner, my hair is hard to come through after washing and conditioning. I have to use a spray detangler to make it easier.
Kracie Ichikami Moisturizing Shampoo and Conditioner are available at Beauty Bar stores nationwide. You can also order online at https://shop.beautyboxcorp.com/.
Like this post? Subscribe to this blog by clicking HERE.
Let's stay connected: