I cook dinner every night. It's just something I need to do, lol. Being a working mom, the faster and more convenient things are for me, the better. That said, I'm pretty excited to try Knorr's newest products — Knorr Savor Rich Chicken and Knorr Savor Rich Chicken liquid seasonings.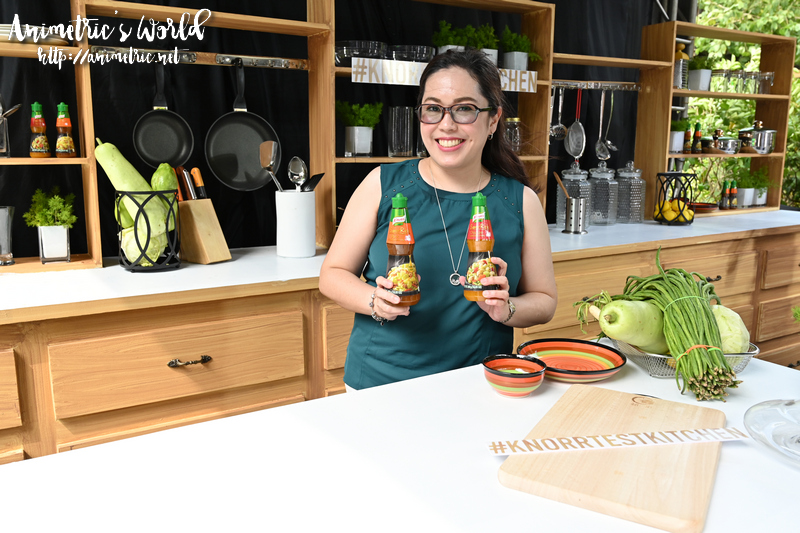 These new products are so versatile and so easy to use that you can actually prepare Braised E-fu Noodles in 20 minutes using the Knorr Savor Rich Chicken Liquid Seasoning.
Just to clarify, these are not replacements for the Knorr chicken and pork cubes, which are meant for making broth (although they can also be used for seasoning). Made with slowly simmered chicken and pork, these liquid seasonings are ideal for stir-frying, marinating, pan-frying, and braising.
Knorr got 4 of the Philippines' top chefs to showcase just how versatile Knorr Savor Rich is — Chefs Kalel Chan (above), Happy Ongpauco, Josh Boutwood, and Nicco Santos.
Each chef prepared 3 dishes each. This is Chef Kalel Chan's Sisig Gyoza.
Chef Josh Boutwood was intensely focused on his dishes.
This is Chef Happy Ongpauco's Lumpia Shanghai at Queso. I also got to try her Chicken Tocino — how I wish I can get the recipes, because these are dishes I think I can replicate easily at home.
Now I have yet to try the products but I'll keep you posted on how it goes, probably through IG Stories where I post most of what I do on a daily basis. 🙂
Knorr Savor Rich liquid seasonings are available at leading supermarkets nationwide. Lazada carries them too. Prices are as follows: P6 for 16g, P85 for 240g, and P150 for 450g.
Like this post? Subscribe to this blog by clicking HERE.
Let's stay connected: