For our recent trip to Hong Kong, I booked Airport Express and MTR Travel Pass packages via Klook for my hubby and I. What this means is we both get roundtrip train rides via Airport Express to and from the airport plus unlimited MTR rides in Hong Kong for 3 whole days.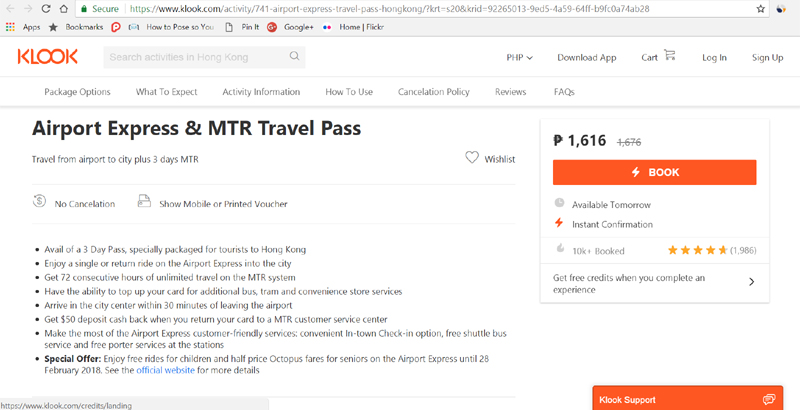 So at the time I booked this, it cost P1,500+. If I buy Airport Express roundtrip tickets to the Hong Kong Station at the airport, it would cost HK$205. The exchange rate at the time was HK$1 = P7 so that's P1,435 already. Single journey rides on the MTR range from HK$ 4.5 (P31.50) to HK$52 (P364) depending on where you're going. The 3 Day MTR Pass was perfect because we were in Hong Kong from May 19 to 22. According to my computation, we would've spent at least P2,o00+ each if we hadn't booked our Airport Express and MTR Travel Passes via Klook.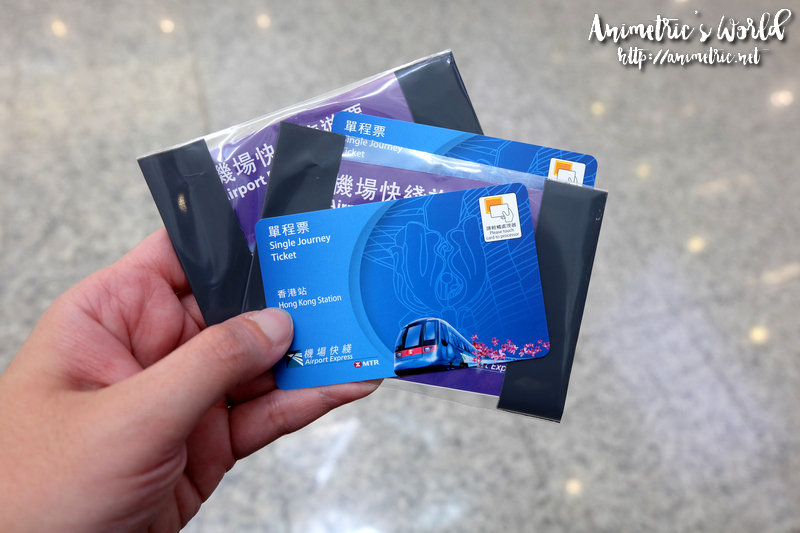 Since I already booked our Aiport Express and MTR Travel Passes via Klook, all I had to do was show our voucher at the counter after landing to claim our tickets. They will just ask which station you want to get off.  I didn't have to line up.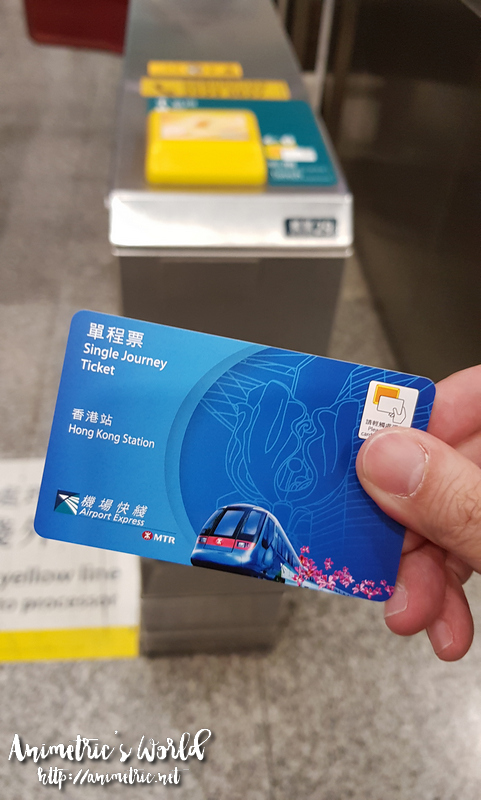 We were given 2 tickets each. One single journey Airport Express ticket from the airport to Hong Kong Station and one Airport Express Travel Pass which we'd use for our MTR rides and our train from Hong Kong Station to the airport.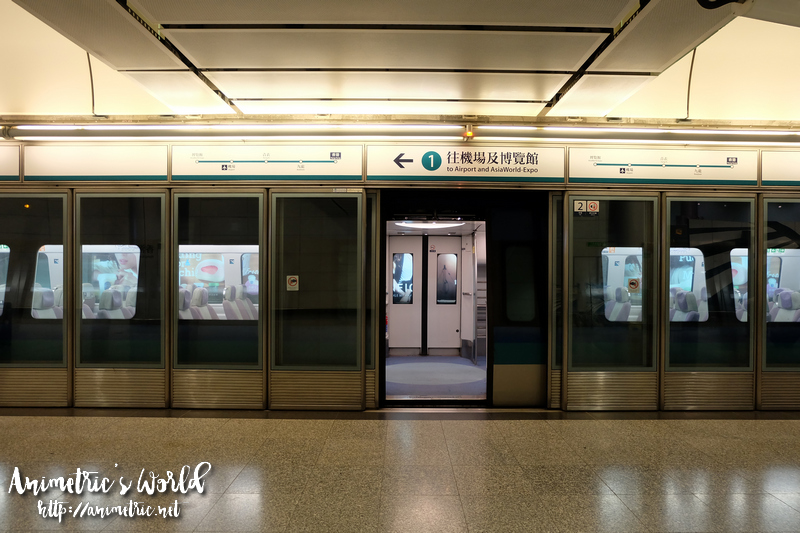 We rode this train from the airport to Hong Kong Station and back. You can get off either at Tsing Yi Station (if you're going to Hong Kong Disneyland), Kowloon Station (if your hotel is on the Kowloon side), or Hong Kong Station (if your hotel is on the Hong Kong side). Since we were staying in Causeway Bay, we would get off Hong Kong Station.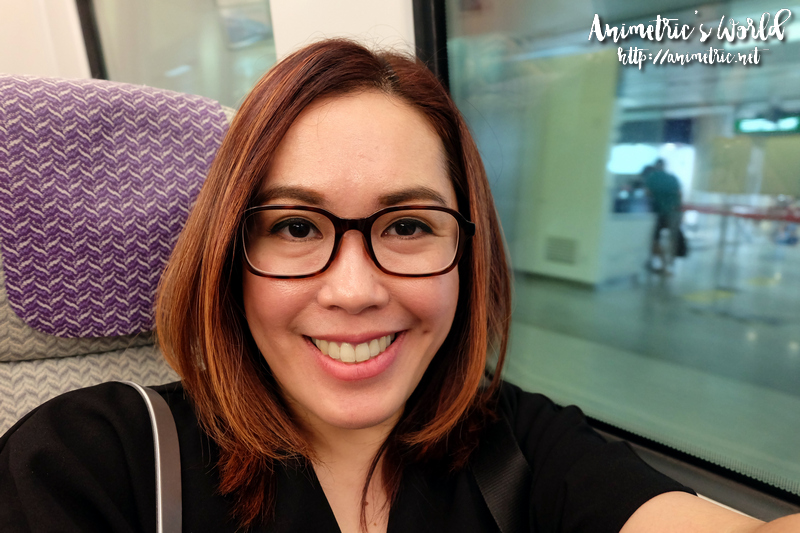 The Aiport Express train is nice and comfy. I usually get a window seat when I ride.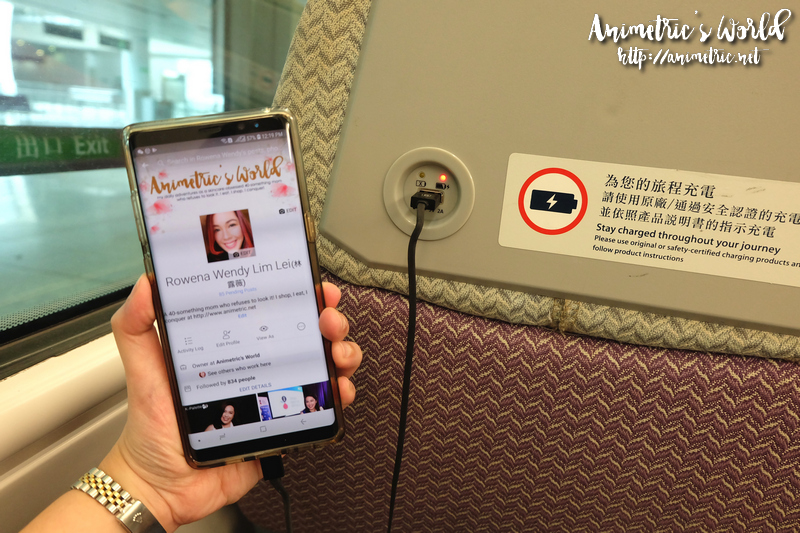 There's a USB port where you can charge your gadget on each seat on the Airport Express. It's rather low voltage in terms of power so the best it can do is keep your battery from depleting as you use your gadget.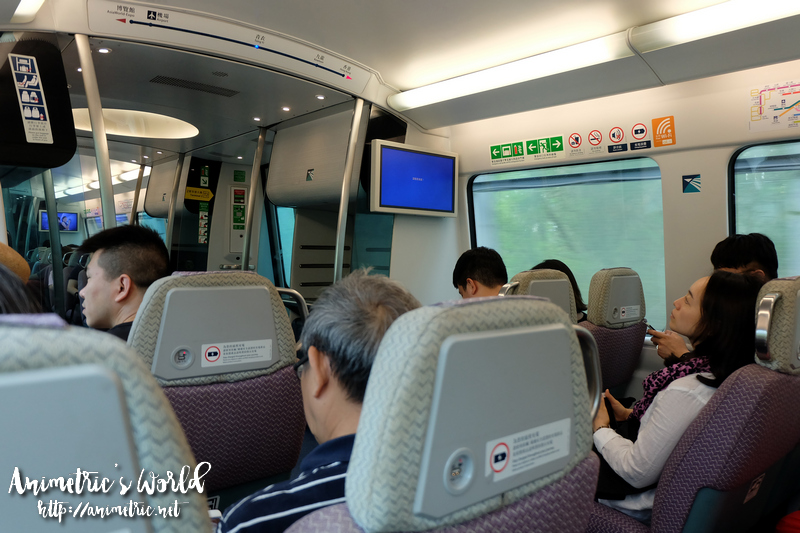 The Airport Express train is clean, spacious, and sufficiently cool. Seats are available on a first come, first served basis. There's a train every 12 minutes so you don't have to worry about not getting a ride.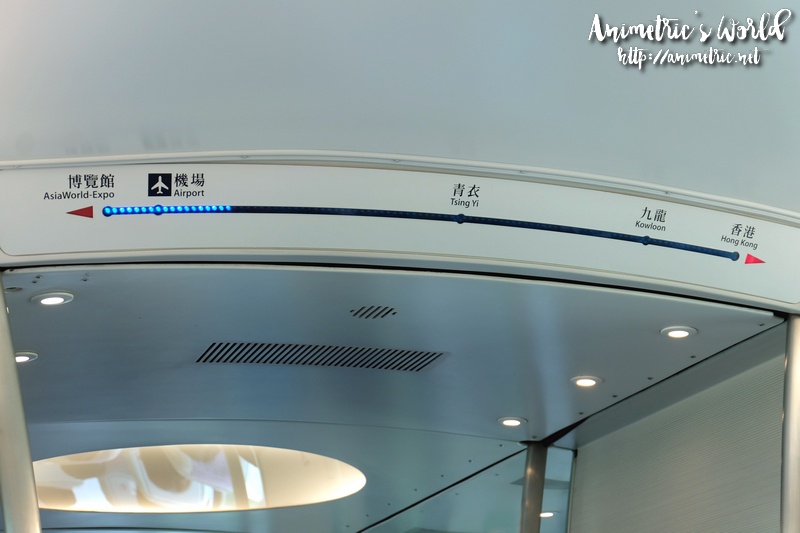 You can track your progress from the airport to Hong Kong Station and back simply by looking up at this line overhead. When you get off the train, you have the option to take the free Airport Express Shuttle Bus Service to your hotel… provided your hotel is part of their service areas. We were booked at The Park Lane Hotel which was covered by the service. The free shuttle bus ride is super convenient because it dropped us off our hotel's doorstep. That said, we always make it a point to book a hotel that is serviced by the free shuttle bus.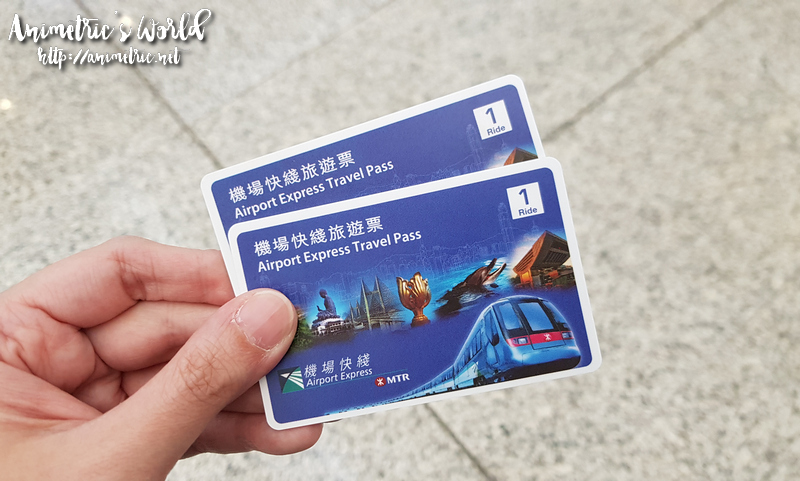 For the next 3 days, hubby and I used our Airport Express Travel Pass for unlimited MTR rides in Hong Kong. It beats the hassle of having to line up and buy tickets for each trip. Plus, we can choose to go all the way to Hong Kong Disneyland with it if we wanted to at no additional cost. After taking the Airport Express train to the airport for our flight back to Manila, I was able to surrender these cards and get back a HK$50 deposit per card, for a total of HK$100. That's an additional P700 off the total Klook price for the two of us, so the cost per head actually comes out to around P1.1+k. Our actual transportation expenses were at around P2+k, so we got 50% off!
Our Klook-booked Airport Express + MTR Travel Pass tickets saved us a lot of time plus about P1k per person in transportation fees. Next time we go to Hong Kong, I'm definitely booking our Airport Express + MTR Travel Passes via Klook.
Like this post? Subscribe to this blog by clicking HERE.
Let's stay connected: