Tucked away in one corner of SM Megamall Building B is a store that has been there practically forever… Just Jewels. When I was in my 20's, I'd shop at Megamall almost every weekend. I'd always pass by Just Jewels when I go in from the parking area. I was still single back then and almost all the jewelry I owned were given by my grandmother. Thus it never really occurred to me to go shopping for some. Until now.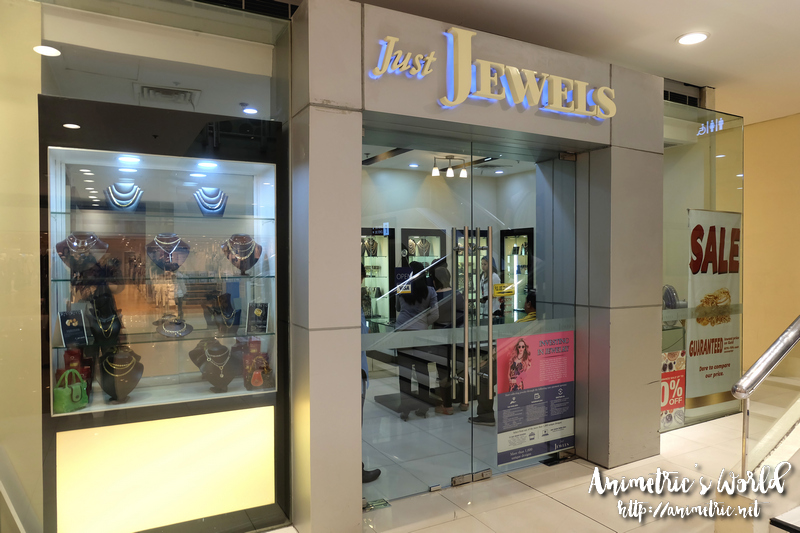 So last Wednesday I paid Just Jewels SM Megamall a visit.
Can you believe it's my first time inside the store? I was surprised they had several glass cabinets full of jewelry. There are so many items that aren't shown on the online store!
I love these dainty necklaces!
There's an equally charming collection of bracelets on display.
There's a ring, earring, necklace, pendant, and bracelet to fit every budget. Just Jewels is after all the forerunner of the gram concept in jewelry selling here in our country. Pricing is based on weight.
I'm not really a fan of pearls and colored gemstones but they have a lot as well.
I think I had a cross necklace as a little girl. I'm not sure.
I came into the store set on getting myself a pair of diamond earrings. I lost one half of my first pair of diamond earrings when I went to Las Vegas back in 2015.
Anyhow first things first. My daughter has been using Studex earrings (the ones doctors use for piercing) ever since she was a baby. They're great because they last practically forever and never tarnish but it's literally a pain to remove them. They lock in so tightly so kids can't lose them. I decided to get her these lightweight 18k gold loop earrings for P2,956.80. I think it's fair since they are 18k and the saleslady told me they won't tarnish even if she gets them wet.
Got these 14k white gold diamond drop earrings for P20,680 for myself. These will replace what I lost in Vegas.
I love how white the diamond is! This is even better than the earring I lost.
I also got this 18k hoop pendant for P1,344. I'll keep it on hand just in case there is a sudden occasion like a birthday that requires a gift. Or else I can give it to one of our many godchildren this Christmas. Everything I bought came in a nice gift box and pouch.
Just Jewels has a Lay-away Program that allows customers to pay for their chosen jewelry pieces in installments payable within four (4) months. A down payment of 10% of the total amount purchased is required to avail of this plan. The customer will receive a 5% rebate if straight cash payment is made prior to the due date. All it takes to qualify for the Lay-away program is a P2,000 minimum purchase.
Payment can be made through the following options: cash, check, credit card, Just Jewels Gift Certificates, Cebuana Lhuillier branches, or SODEXO. Customers will get their jewelry upon full payment without interest.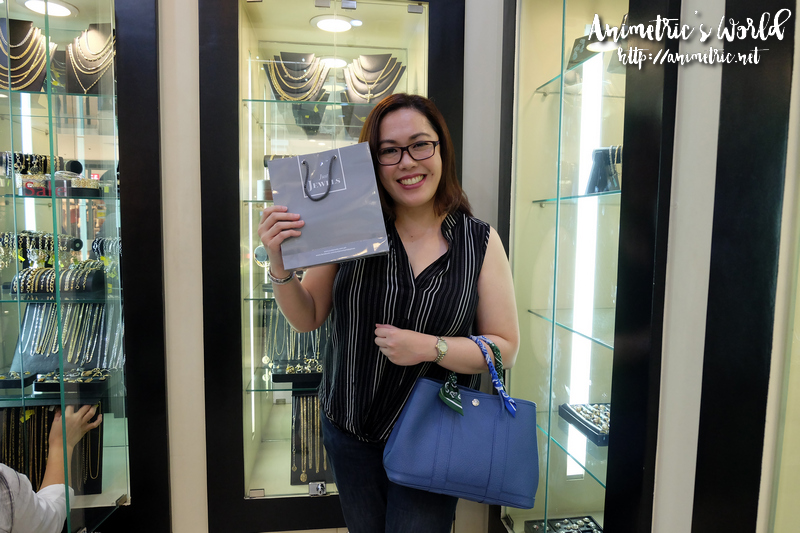 Thank you Just Jewels for having me! The staff were very helpful, friendly, and knowledgeable. I was done shopping in no time! 😀
Like this post? Subscribe to this blog by clicking HERE.
Let's stay connected: