These days, you can shop for everything online — including jewelry! I'm so happy that more and more Filipinos are doing internet shopping. It's such a hassle going out, especially during the rainy season. It's perfect timing for the opening of the Just Jewels online store. I've been checking their website and I noticed there's a "Shop Now" link. I was wondering when it would go live ever since I first saw it a couple of months ago. It's now a go!
From precious gems to fine gold, Just Jewels boasts of more than 1,000 unique designs to choose from. There's surely something for everyone!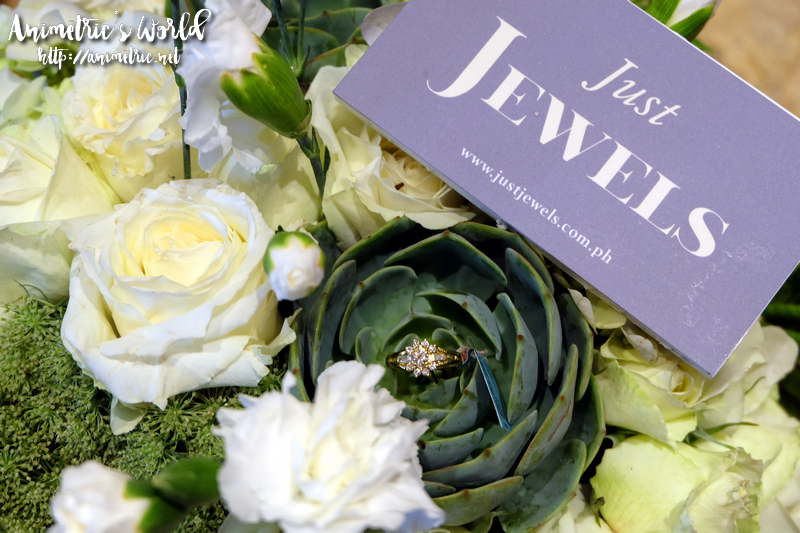 Beyonce did say… er… sing to put a ring on it.
Ring prices start at P5+k at http://www.justjewels.com.ph. The rings on this photo are higher end.
Bracelet prices also start at P5k+. This isn't the P5k bracelet lol.
You can get a white gold necklace for as little as P4+k. The one I'm holding here is the traditional yellow gold type.
Earrings start at P4+k too, although this pair costs a bit more.
Here are some screenshots to give you an idea of what the Just Jewels online store is like. I'm pleasantly surprised by the price points, I was expecting everything to more pricey.
There are necklaces, bracelets, set pieces, earrings, rings, and pendants.
Shopping at the Just Jewels online store is easy. Just create an account and click on the items you want to add to your cart. You can opt to pick up your order from the nearest Just Jewels branch or have it delivered via courier for a minimal shipping and handling fee of P221. Items are fully insured by Just Jewels' courier partner so you need not worry about loss. From the time that you order, it takes about 5-7 days for Just Jewels to process, package, and deliver. Online purchases can be paid for via credit card.
If you want to see the complete selection, Just Jewels has 12 branches nationwide:
Abreeza Mall
Ayala Cebu
Festival Mall
Glorietta 4
Robinsons Galleria
SM Bacolod
SM Cebu
SM Mall of Asia
SM Manila
SM Megamall
SM Southmall
Veranza
There are also concessionaires / kiosks in the following locations:
KCC Department Store Zamboanga
Robinsons Department Store Ermita
Robinsons Department Store Southpark
To shop online, just go to http://www.justjewels.com.ph/.
Like this post? Subscribe to this blog by clicking HERE.
Let's stay connected: