Last October I scheduled myself for a haircut with a stylist who was flying in from Japan this November 2011. It's not my first time to get a haircut from a Japanese stylist. Back in 2008 I had my hair cut by Kaori, the resident Japanese stylist of Shuji Kida Hair Salon at the time. I paid a hefty P2,500 and it was my most expensive haircut ever.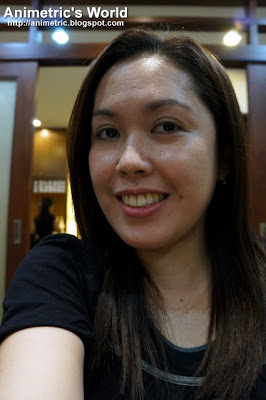 I got a text saying that stylist Hideyuki Tochioka was going to be in Manila from Nov. 30 to Dec. 5, 2011 about a week ago and so I got a slot for Nov. 30 since it's a holiday. This was my hair when I went in the salon.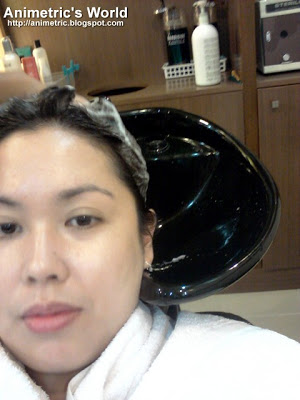 Hide took a look at my hair and commented that he would be retaining the length but the damaged ends would be cut off. He was also going to make it look softer all over. My hair was shampooed and conditioned prior to cutting.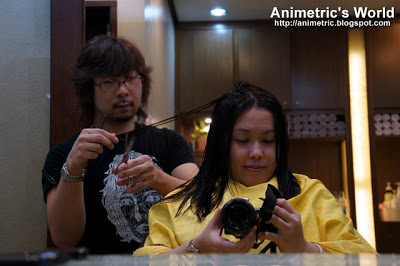 Hide quickly got down to business. He said I had really thick hair, which I do. He speaks English fluently because he stayed for a year in the United States while training under Shuji Kida himself. Hide comes from a family of stylists and they have a salon in Japan. He cuts fast. At 1:30pm, I was already his 8th client. I gave him free reign on the style.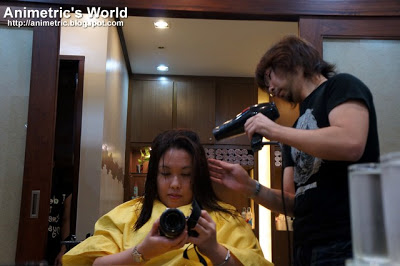 Hide started drying my hair after cutting. He would alternate between cutting and drying.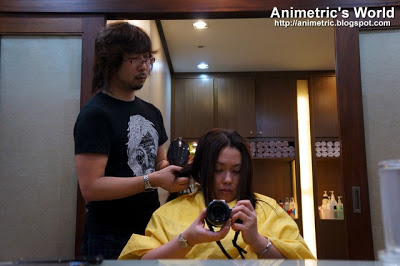 He didn't use any brush or comb to dry my hair.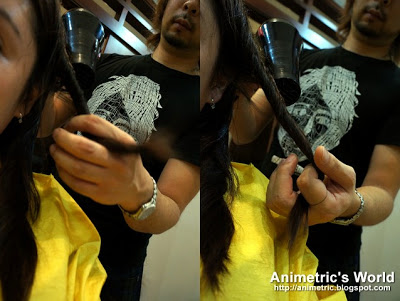 Instead, he taught me how to twist and dry for a soft and natural look.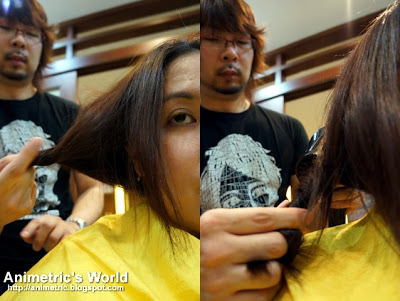 You take a section of hair and twist it around while using a hair dryer. Hide specializes in wash-and-wear hair so he told me I didn't need any fancy styling tools… just my fingers and a hair dryer would suffice.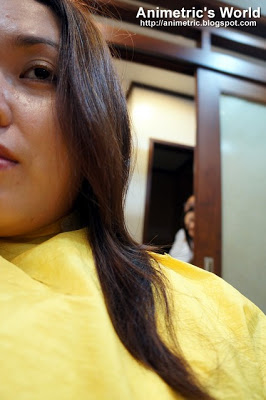 Doing the twist yields soft-looking hair with natural body. Mind you, I have rebonded and colored hair.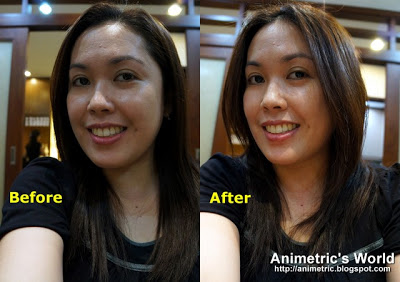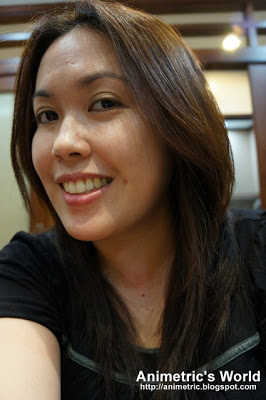 Nothing dramatic but my head felt a whole lot lighter after the cut since Hide did a lot of layering. I thought my hair looked a lot softer too. A hair cut from Hide costs P3,000 for men and P3,500 for women. Meanwhile, a cut from Shuji Kida Hair Salon's resident Japanese stylist Shigeki Ogaki costs P2,000 for men and P2,500 for women.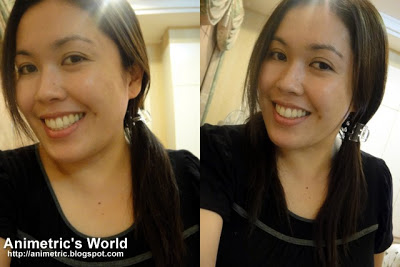 When I got home I experimented a bit with styling. My hair is a lot easier to clip since it's not overly thick anymore. I can use butterfly clips for a single or double ponytail and they would hold. I think I have long bangs now which also make me look younger.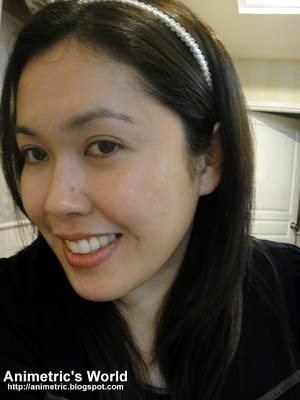 I can simply put on a headband. It's better now since my hair doesn't look stick-straight. 🙂
Would you like to have your hair cut and styled by Hide? Call 726-9928 to set an appointment. He'll be here until Dec. 5, 2011. Hide has been flying in roughly every three months since 2009. He has loyal clients who wait for his trips to Manila so I was the 8th already just after lunch on his first working day here! 😀

Shuji Kida Hair Salon
Ground Level, City Center Bldg.
338 Ortigas Ave., San Juan City
726-9928

Like this post? Subscribe to this blog by clicking HERE.
Become a Facebook Fan for more updates from Animetric's World.