Hubby and I had a nice Sunday lunch with friends at Hatsu Hana Tei, an authentic Japanese restaurant located at the second floor of Herald Suites sometime last month. We chose to have our meal in a small function room. We had to remove our footwear prior to entering.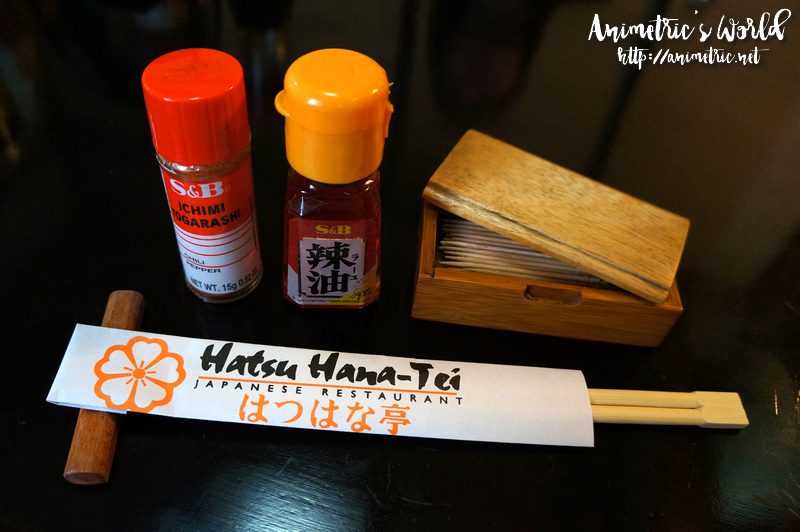 The table was completely set up with chopsticks, Japanese condiments, and even toothpicks.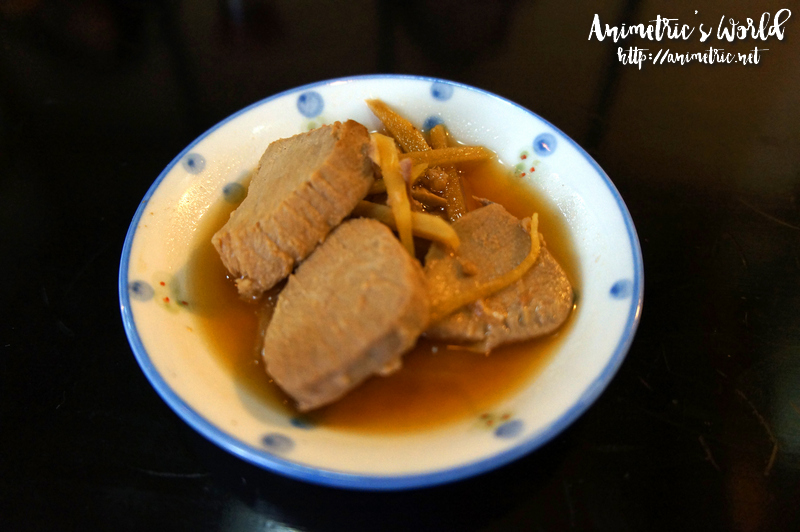 We were all given small dishes of complimentary appetizers.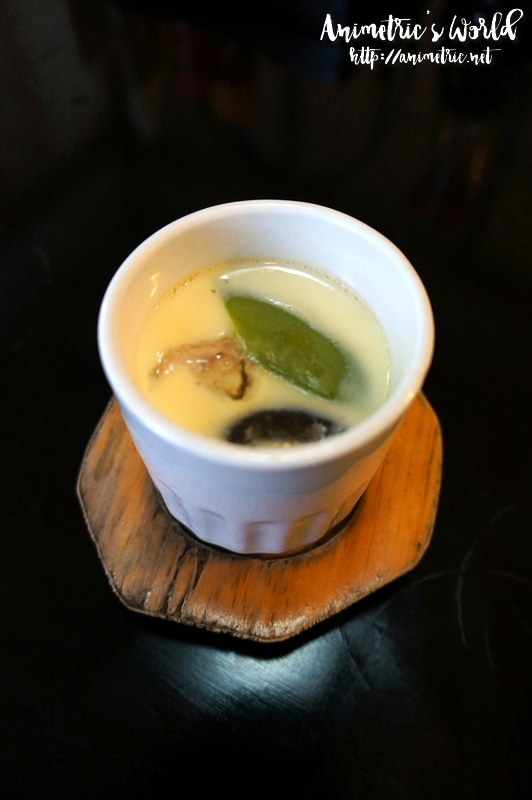 Anyhow, for lunch, hubby ordered the Yakiniku Set (P330). It comes with Chawan Mushi (shown above) which is deliciously soft and savory egg custard with small pieces of meat, shrimp, mushroom, and vegetables.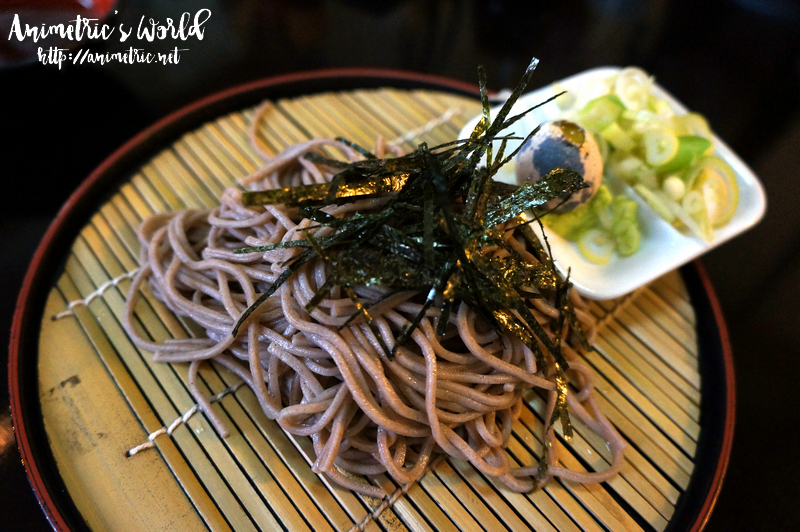 Then you can have a choice of either cold soba or hot udon noodles. Hubby opted for cold soba or buckwheat noodles which are served with nori (seaweed) strips on top plus boiled quail egg and chopped green onions on the side. You pour cold sauce all over it.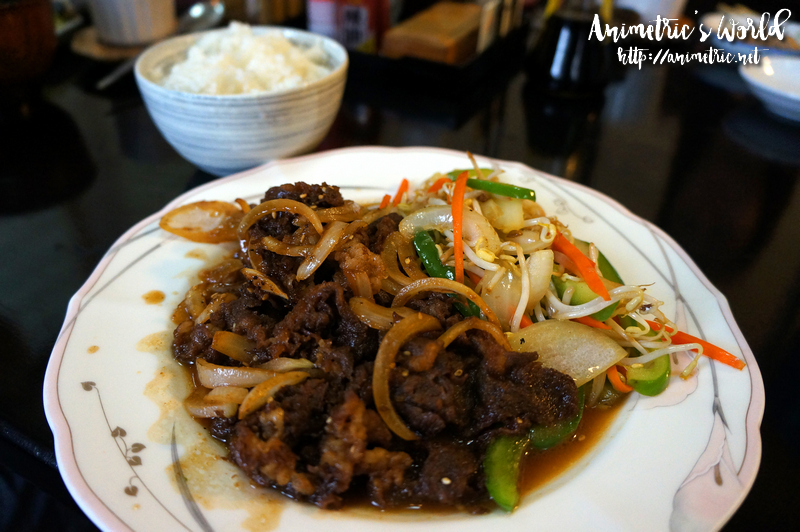 Of course there's his main fare which is a plateful of tasty yakiniku beef with a bowl of piping hot steamed Japanese rice. The Yakiniku Set also comes with dessert but I'll show you that at the end of this post.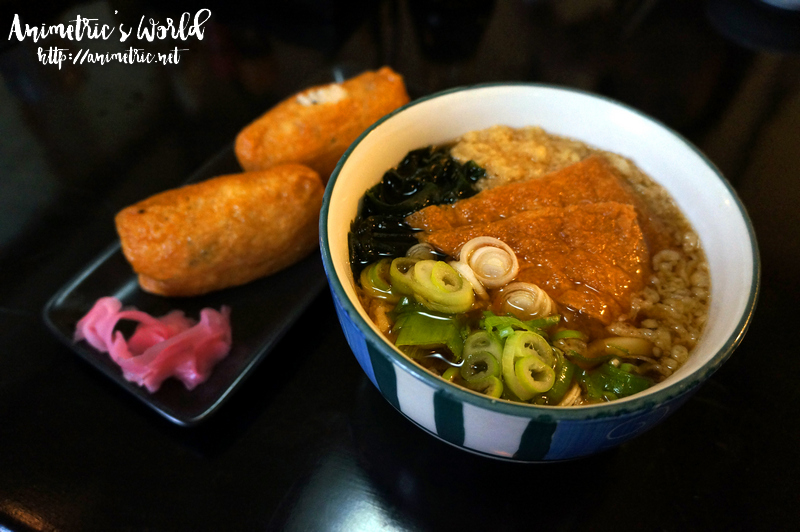 Meanwhile, I opted for Kitsune Udon and Inari (P175). Kitsune Udon is my favorite Japanese hot noodle soup dish. It's sweet and savory at the same time. Thick and chewy udon noodles are topped with sweet beancurd skin, seaweed, and chopped leeks. Inari is sushi rice (vinegared Japanese rice) wrapped in sweet beancurd skin. I totally loved my meal. Light and comforting, it tastes just like the Kitsune Udon and Inari that I would have in Japan.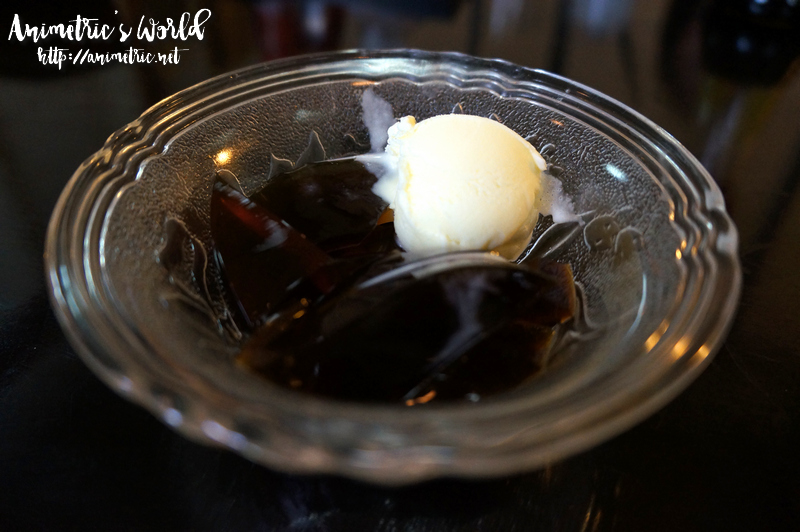 For dessert, it was a choice between coffee jelly, fresh fruits, and ice cream for my hubby. He picked coffee jelly. My order doesn't come with dessert so we just shared his.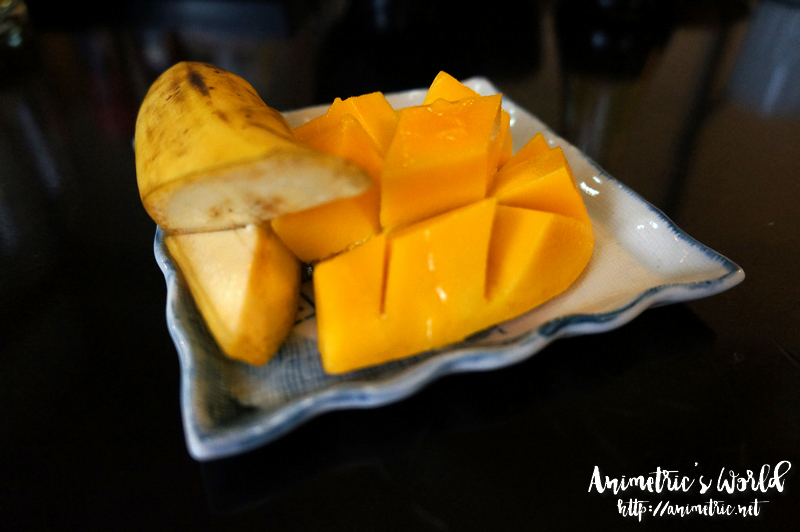 Our friends opted for fresh fruits since we got the last serving of coffee jelly available.
Hatsu Hana Tei offers affordable yet authentic and delicious Japanese food. What irked me about the place was how you could not escape the smell of cigarette smoke even when inside a function room. It's bearable but the scent is there. Since there are a lot of Japanese patrons and they like to smoke, it's inevitable that the place would eventually reek of cigarettes. Parking is a challenge too since there's not enough space out front nor at the basement.
Hatsu Hana Tei is open only for lunch and dinner — 11:30am to 2pm and 6:30pm to 8pm.
Hatsu Hana Tei
2/F Herald Suites
2168 Chino Roces Ave., Makati City
759-6388
Like this post? Subscribe to this blog by clicking HERE.
Let's stay connected: