One weekend afternoon, I found these goodies from Greenwich waiting for me at home. I had just gotten back from the RuMe launch in SM Megamall. Actually I already knew because hubby and the kids called me and asked if they could eat already lol, I said No! I need to take photos first.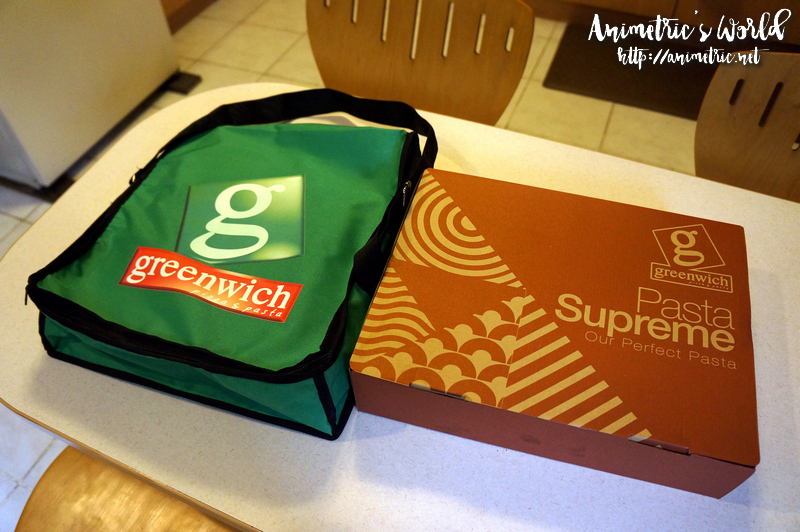 So a green pizza bag and a box of pasta were on the table courtesy of Greenwich delivery.
It turned out to be a Full Pan of Greenwich Creamy Carbonara (P749). Could it be more perfect? Both our kids just LOVE Carbonara. It's their pasta of choice anywhere and everywhere we go. Greenwich's version is super creamy and cheesy plus it's got a generous helping of bacon! Yum!
Then there was pizza!
Yay it's my favorite Greenwich Ultimate Hawaiian Overload (P349)! It's a thick crust Barkada-sized one. I find this a very pleasing and well-balanced pizza because there's a nice mix of savory and sweet resulting from the ham, pineapples, green bell peppers, and two cheeses (cheddar and mozzarella). We're all set for the weekend!
Thank you so much Greenwich, you guys never fail to make my day (and night!).
For Greenwich delivery call 5-5555 (Metro Manila), 435-5555 (Cavite), and 254-1000 (Cebu).
Like this post? Subscribe to this blog by clicking HERE.
Let's stay connected: