Mrs. Martinez, Skysenshi, MyMomFriday, and I decided to have a little get together last Jan. 28, 2011. We were throwing restaurant suggestions around when I got the idea to go to Greens Vegetarian Restaurant and Cafe. I could never drag guys there and so hubby and friends were out of the question. Since we were all girls, it was perfect. 🙂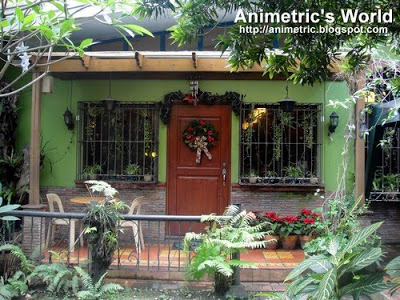 Greens is actually a quaint green house along Sct. Castor Street. Interestingly, they serve no meat, no fish, and no eggs!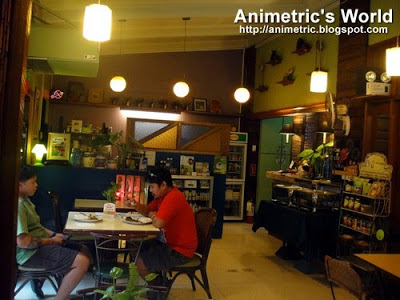 I was surprised because they had so many patrons during lunch on a weekday. These tables were all filled up by 12nn.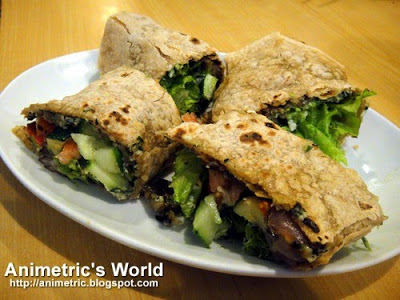 Mymomfriday ordered Roasted Veggies Wrap (P80, pictured above) which we had sliced into four portions.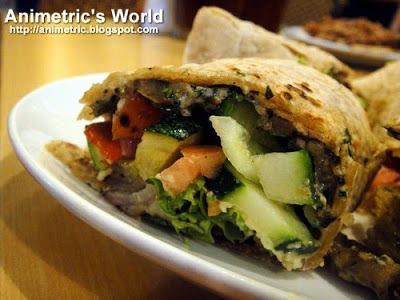 It contained grilled eggplant, onions, cheese, tomatoes, lettuce, and zucchini. I found it refreshingly good. 🙂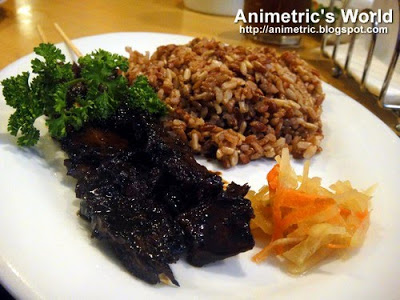 Mrs. Martinez had the Greens Vegetarian Barbecue (P75, pictured above). Skewered gluten marinated in crushed garlic, ground pepper, pineapple, and soy sauce is served with red rice and atchara (pickled vegetables) on the side. We also shared this dish. I liked how chewy and full of texture the red rice was. The barbecue was very flavorful too. It may not look very appetizing but it's very good. 😀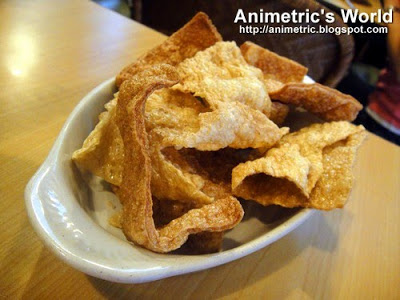 I decided that we had to have appetizers so I told the server to bring us an order of Chicaron (P85, pictured above). It's made of deep fried tofu skin and it's really crunchy and yummy especially if you dip it in the small dish of vinegar served on the side.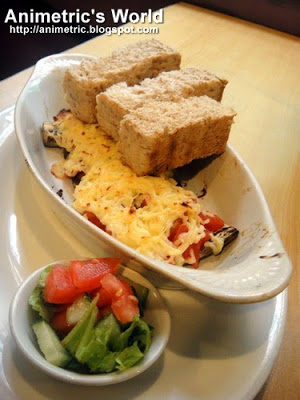 We also had Melanzane Parmigiana (P105, pictured above) upon the recommendation of the server. Grilled sliced eggplant is topped with chopped fresh tomatoes and lots of grated cheese. It came with toasted multi-grain bread and a small side salad too. I thought it tasted like pizza. Skysenshi ordered Pastel de Vegetal but I was unable to take a decent photo of it since I arrived late.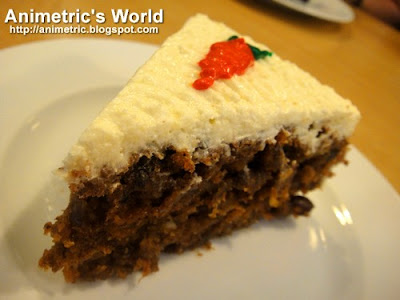 We had the appetizer and main courses down pat, and so of course we just had to go for dessert! There were only two available at the time so it was a no brainer. We had Carrot Cake (P85, pictured above). For something that was baked with absolutely no eggs, it was wonderfully rich, moist, and chewy. Delicious!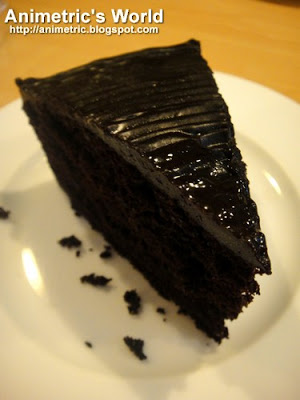 Chocolate Cake (P70, pictured above) was rather disappointing. It was dry that it would fall apart when we'd try to eat it. The taste was nothing special too.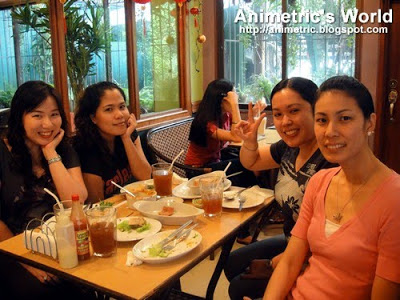 We had a great time bonding over a healthy veggie lunch. Greens gets our thumbs up because it's healthy, inexpensive, and cozy. Filling up on veggies feels so good! The only problem is parking if there are too many patrons. They don't have a dedicated parking area so you'll have to position your car along the sides of the narrow Sct. Castor Street.
I'm already looking forward to our next session!

Greens Vegetarian Restaurant and Cafe
92 Sct. Castor St., Quezon City
415-4796

Like this post? Subscribe to this blog by clicking HERE.
Let's stay connected: